I always find it a strange and uncomfortable transition, from holed-up songwriter to re-born performer. I have a new album ready to bust out of its studio manacles, and the time has come to amplify my warbling, leave this season's comfortable nest, and get on with playing it wherever people want to hear it.
It's a similar feeling embarking on, and disembarking from a tour; an internal wrench when bidding goodbye to a bathroom and living on a bus for several weeks, and then again when faced with leaving that cosseted bubble of constant distraction, ready-available food, and regular adrenalin spikes to return to life without 15 other people in it all the time. (That might sound like hell on earth to some of you, but I did actually enjoy it.)
Humans; we don't like change.
(Wow. That's ages ago. What the f*ck have I been doing?! Why haven't I been travelling through South America living on horseback as a Gaucho cowboy ALL OF THAT TIME??)
The Minack Theatre, Cornwall.
As gigs go, this place is exceptional. Easily among the most beautiful venues I'll ever play; a miniature amphitheatre that seats 750 (vertigo sufferers not catered for) lovingly carved into a staggering cliff side, four miles from the very end of Britain by a Derbyshire-born woman by the name of Rowena Cade. She died at 89, apparently still dedicated to improving her remarkable theatre.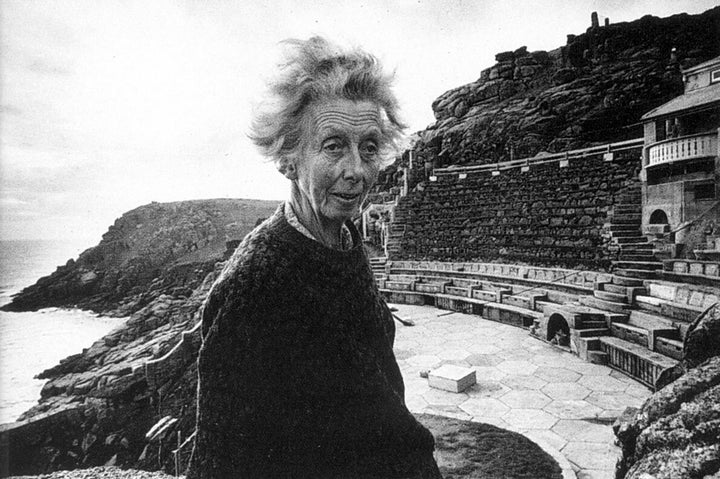 Photograph Courtesy of the Minack Archive
Backstage, I am nervous. This is very unusual for me. I'm only nervous when I don't know what I'm doing. Clearly, I don't know what I'm doing. When you write a new album, playing it live is an exciting rite of passage. After churning out the old stuff for months on end, it's exhilarating to play something new, something more relevant to life as it is now, but...
But! Then I realise, f*ck! It's 12 new songs I haven't actually learnt to play yet! Hundreds of new lyrics! A snake-pit of new guitar parts and pedal set-ups! And hang on, I also have to remember all the old shit because I have just realised I have TOTALLY forgotten ALL of it. And wait, I have no band! I am solo, I am on the side of a cliff, and I don't actually know what I'm doing. And everyone has paid to get in. Arse.
The gig goes great. The sky is full of stars and a fat crescent moon, beautifully fitting considering my new album title. My voice is a bit wobbly on the first number, a new song never before performed for a crowd, but by the end of it, I'm flowing in a familiar way. Through the show, I feel the odd rush of blood to the ears when I forget lyrics, but there are many unexpected high points, I manage to stay on the proverbial bike, and even pull off a wheelie or two. And, as I say to the crowd, if I'm a bit crap, at least the view's unbeatable.
But I do feel different; it's an emotional album, and I am spent after the gig. I'm older; my life is very different these days. I am forging a new relationship with what I do.
I've found myself sitting here writing this wondering whether Rowena Cade ever questioned in her younger years if she would still be chipping away, mixing concrete and adding new seats to her beloved amphitheatre at 80 years old. Maybe she would have abandoned her incredible, Tolkien-esque vision if her passion for it had waned or led her elsewhere for a year or three.
When you carve out something unique that is yours alone, it's easy to feel you have to dedicate yourself to it forever. But I have to admit, I am excited to wonder what else I could build.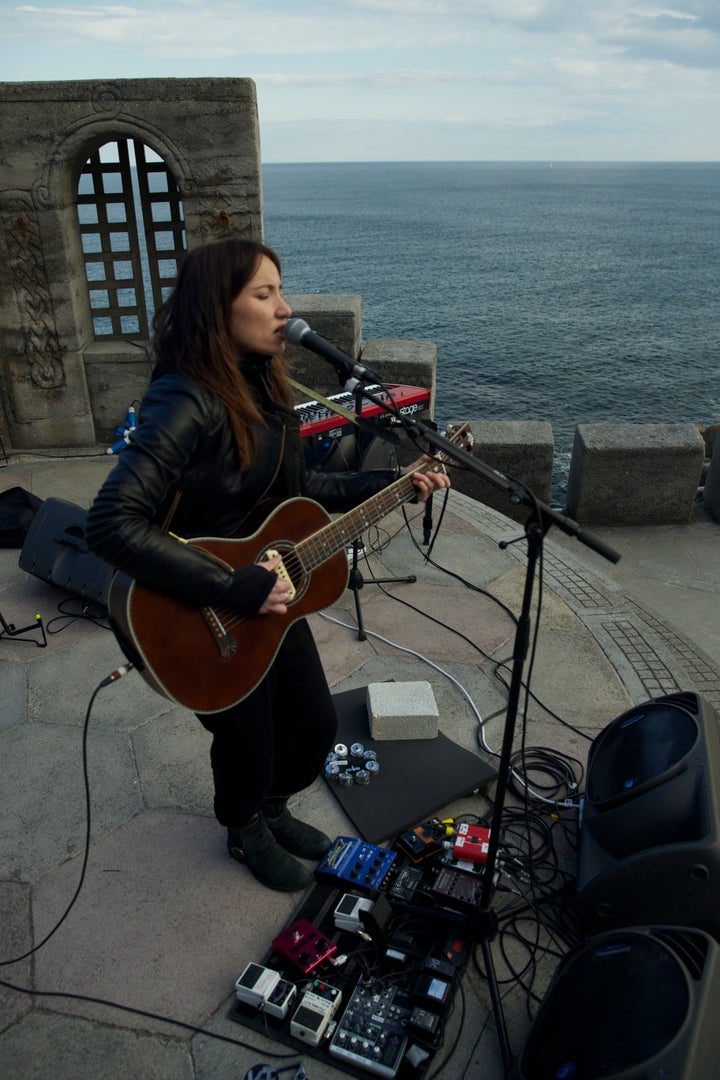 Photograph by Andy Knowles