2014 has been a great year for independent music so far. Having battled through a difficult 10 years at the start of the millennium, indie labels have found their footing and are now thriving. To date this year, independent labels account for 26.9% of the albums market in the UK, their highest market share in a very long time. And that's without an Adele album to boost the figures! (And no, before you ask, I don't know when the new Adele album will be coming out and whether it will be called 23/24/25 etc).
So why are indie labels doing so well right now? Is it because they're digital-savvy businesses that have adapted (and continue to adapt) to the changing market? Is it because they can operate on a shoestring budget instead of throwing un-recoupable million pound advances at artists? Is it because they are run by people motivated by passion rather than dictated to by a boardroom of profit-hungry directors?
Well yes, it's all of these things, but mostly it's that THEY MAKE BLOODY GOOD MUSIC.
Last night saw the announcement of the nominees for this year's AIM Independent Music Awards, and as I watched our presenters reveal the labels and artists that feature in this year's nominees list, I felt great pride that I get to work with the people responsible for some of the best music in the world. Some of these nominees will feature strongly in the critics' end of year lists, the Mercury Prize shortlist and other platforms for quality music, others you will only find here. That's because the AIM Awards does an important job in shining a light on the huge range of amazing music produced by the UK's independent labels, much of which is overlooked by the mainstream media.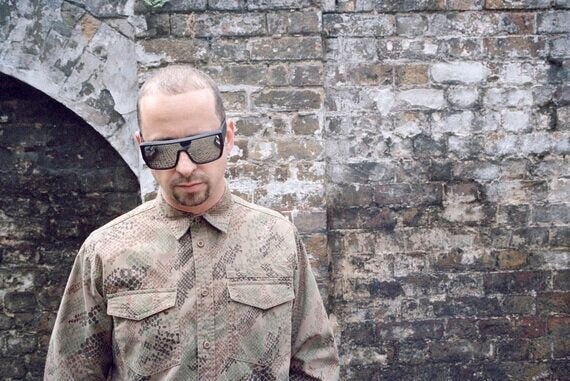 (Steve Goodman, aka producer and artist Kode9, of Hyperdub Records will pick up the first Innovator Award. Credit - Maximilian Montgomery)
This year we have introduced a new award category, the Innovator Award, to celebrate the achievements of an artist, label or businessperson pushing the boundaries of independent music. The judging panel, made up of radio producers, music journalists, DJs and bloggers specialising in many different areas of music, had a tough job in selecting just one recipient from a sector so well populated with passionate people carving their own paths. Ultimately they unanimously agreed that the first recipient of this award should be Steve Goodman (aka the artist and producer Kode9) of pioneering electronic label Hyperdub Records, which celebrates it's 10th anniversary this year. With its origins in dubstep, Hyperdub's present day roster is a mind-boggling collection of uniquely talented artists from myriad musical genres.
Despite the glut of music industry awards shows (let's be honest, hardly a week goes by without one), I think, I hope, that the AIM Awards stands out from the crowd, much like the labels and artists it celebrates. We have managed to create an awards show that simultaneously celebrates the brightest stars in the independent music universe (the Adeles, Arctic Monkeys' and London Grammars of this world) AND the unique lesser-known talents that make our sector so exciting.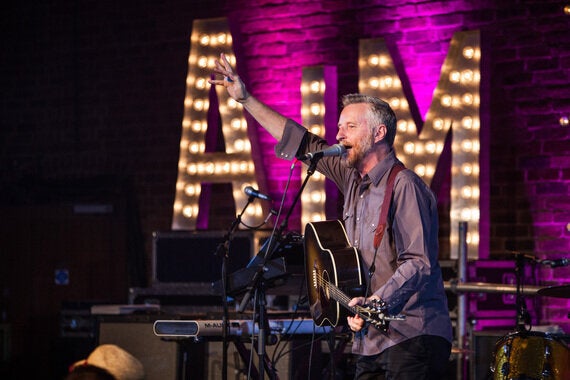 (2013 Outstanding Contribution to Music recipient Billy Bragg performs at the awards. Credit - James Arnold)
I want to take this opportunity to encourage every music fan to check out this year's AIM Awards nominees list. To not only read the list, but also go and listen to some of the artists you might not have heard before, watch the stunning videos nominated for Video of the Year, and read up on the significance of our Pioneer and Innovator Award recipients. You might not agree with all the nominees, but you will discover something genuinely brilliant.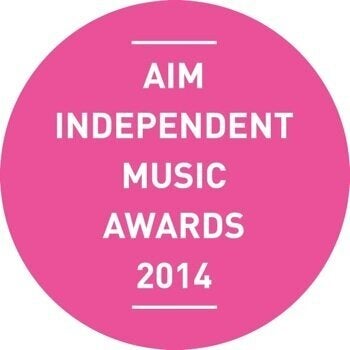 AIM INDEPENDENT MUSIC AWARDS 2014 NOMINEES:
INDEPENDENT BREAKTHROUGH OF THE YEAR (in association with 7digital)
BEST SMALL LABEL (in association with Disc Manufacturing Services)
BEST LIVE ACT (in association with Songkick)
Dan Le Sac vs Scroobius Pip
BEST 'DIFFICULT' SECOND ALBUM (in association with XFM)
Blood Orange - Cupid Deluxe
The Pretty Reckless - Going to Hell
GOLDEN WELLY AWARD FOR BEST INDEPENDENT FESTIVAL (in association with DIY Magazine)
HARDEST WORKING BAND OR ARTIST (in association with Jack Daniel's)
Gabby Young & Other Animals
INDEPENDENT TRACK OF THE YEAR (in association with Spotify)
Arctic Monkeys - Do I Wanna Know?
Future Islands - Seasons (Waiting On You)
Twin Atlantic - Heart and Soul
INDEPENDENT VIDEO OF THE YEAR (in association with Vevo)
Dan Le Sac vs Scroobius Pip - You Will See Me
Liars - Mess On A Mission
INDIE CHAMPION AWARD (in association with C.I)
Alex Baker, Kerrang! Radio
Tim Palmer & Clemence Godard, Bird on the Wire
SPECIAL CATALOGUE RELEASE OF THE YEAR (in association with Amazon Music)
Cabaret Voltaire - Collected Works 1983 - 1985
Nightmares on Wax - N.O.W.Is The Time
Small Faces - Here Comes The Nice - Immediate Years Box Set 1967 - 1969
The Twilight Sad: Fourteen Autumns & Fifteen Winters (Expanded Edition)
Various - Purple Snow - Forecasting The Minneapolis Sound
INDEPENDENT ALBUM OF THE YEAR (in association with MixRadio)
East India Youth - Total Strife Forever
Fred V & Grafix - Recognise
Gruff Rhys - American Interior
Kate Tempest - Everybody Down
London Grammar - If You Wait
Within Temptation - Hydra
INDEPENDENT LABEL OF THE YEAR (in association with Believe Digital)
INNOVATOR AWARD: Steve Goodman (aka Kode9), Hyperdub Records
PIONEER AWARD (in association with eMusic): Martin Mills, Beggars Group
PPL AWARD FOR MOST PLAYED NEW INDEPENDENT ACT: recipient TBA
OUTSTANDING CONTRIBUTION TO MUSIC (in association with eMusic): recipient TBA