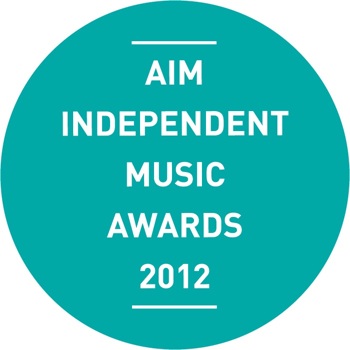 Ivors, Brits, Grammys, Mercurys, Mobos, MITs, DMAs... the list of music industry awards shows really is as long as my arm, and then some. I'll admit, sometimes it seems not a week goes by without another list of nominees being announced and some pop star stumbling inebriated from an afterparty.
So why would AIM, the body looking after the UK's independent labels and their artists, decide to shoehorn one more awards show into the already full-to-bursting calendar? Surely the glitterati of the music world have more than enough rubber chicken dinners and bottles of bubbly, and plenty of trophies to line the shelves as it is?
I think that, perhaps, is how people view the music industry, and in a way I can understand why. But the independent sector is a different world altogether. Independent labels are run by people driven by their passion for and belief in music. They sign artists because they love them. They develop and stick with their artists even when the first album doesn't sell. They give their artists the freedom to be creative. They take risks because they believe in the music. But you'll rarely see a trophy on their shelves.
When we launched the first AIM Independent Music Awards last year, I knew there was an important job to be done in shining a spotlight on all the unsung heroes, brilliant entrepreneurs and incredible artists in the independent sector. I watched as not a single independent artist won a trophy at the Brits (despite Adele stealing the whole show with her Someone Like You performance), and knew that we had a job to do. But it couldn't be 'just another awards show', it had to mean something.
The response was overwhelming. We could have sold out the venue we booked three times over, and every single DJ, music journalist and critic we approached for our judging panel came back with a resounding 'YES'. On the night, the labels and artists jammed into the Soho restaurant basement screamed and cheered as they watched their peers and those who inspired them take to the stage to receive their trophies. Yes it sounds a little sickening, but a night celebrating their successes and hard work was long overdue. It was also particularly timely as many labels were coming to the end of their hardest year yet, having lost all of their stock in the SONY DADC warehouse fire during the August riots.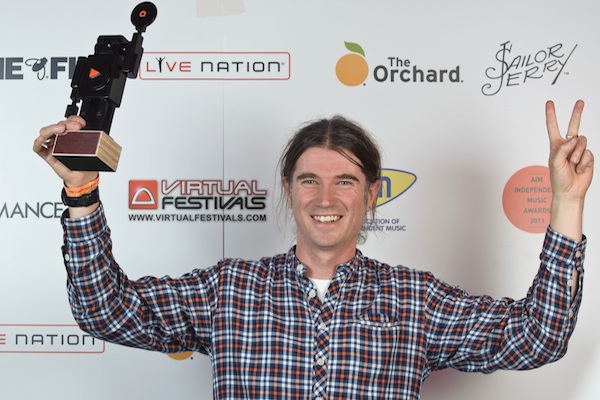 That was back in November 2011, so fast forward to August 2012 and myself and the AIM Awards team (all two of us) are headed full throttle towards the second AIM Independent Music Awards. If our labels have to deal with the 'difficult second album', this could well be our 'difficult second awards'. Having got off to such a great start last year, we now need to grow the event, without losing any of the meaning or intimacy that made the first so popular.
I think we're off to a great start. Both Huw Stephens (Radio 1) and Steve Lamacq (6Music) are signed up to present the show again, having been excellent hosts in the first year. Huw and Steve are independent music fans through and through, they share the passion and enthusiasm for great music that independent labels have.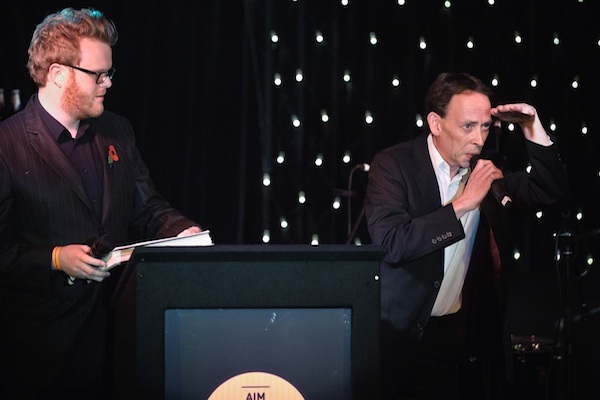 Our judging panel are all back on board for 2012, with a few new additions, and they have selected Edwyn Collins to receive the Outstanding Contribution to Music prize (last year bestowed on Bjork). The highly influential ex-Orange Juice frontman, solo artist and record producer has overcome two successive brain haemorrhages, and has been a huge inspiration to many independent bands and artists including Frankie & the Heartstrings, The Heartbreaks and the Cribs.
Daniel Miller of Mute Records will be the recipient of the evening's Pioneer Award, for an influential record label founder. In the field of electronic music, Daniel is the very definition of a pioneer, and will receive his award on the night from good friend Laurence Bell of Domino Recording Co, last year's Pioneer Award recipient.
Both Edwyn and Daniel work tirelessly and have contributed vastly to the musical landscape. They have inspired so many, but rarely are they under the spotlight. On 29 October we will celebrate their contribution to music, and that of many others who make the UK independent sector one of the best in the World.
And if any of them stumble out of the afterparty inebriated... well good for them, they've earned it!
(For more about the AIM Awards, visit the AIM website, follow the AIM Awards on Twitter, like us on Facebook or check out my personal Twitter account.)