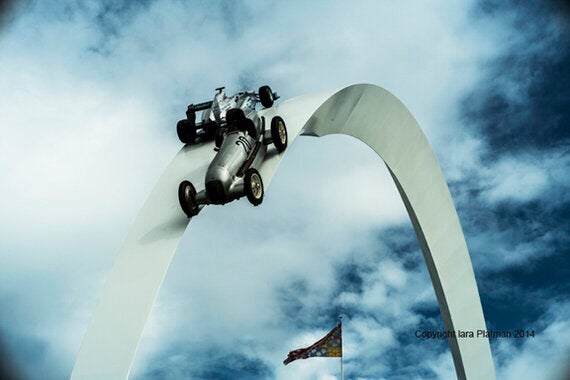 'The right crowd but not crowded'
The Summer Season once use to be young ladies visiting London or Bath to 'come out', for suitors. I rather think these days, the season is more about attending Goodwood in one form or another and with the introduction of the 72 Members Meeting in addition to the Festival of Speed, two rather delicious garden parties for the motoring enthusiast, the 'Season' is well and truly open.
Whilst Goodwood is allowed a certain amount motor racing days per year the introduction of a new race weekend was certainly welcomed, the theory being a continuation of the members meetings (71 in total) before the circuit closed, allowing just club members and their guests to race once again, without such stringent restrictions applied to the Revival meeting, later in the year, however keeping all of the finesse that we know and love Goodwood for.
The 72 members meeting allows for grids such as the 30 Bugatti's, never being seen together let alone race together since before the war, 'modern' 1979 Capri's racing Triumph Dolomites and a demonstration of pre 1989 Low-drag Le Mans prototypes, all within the daffodil engulfed racing circuit.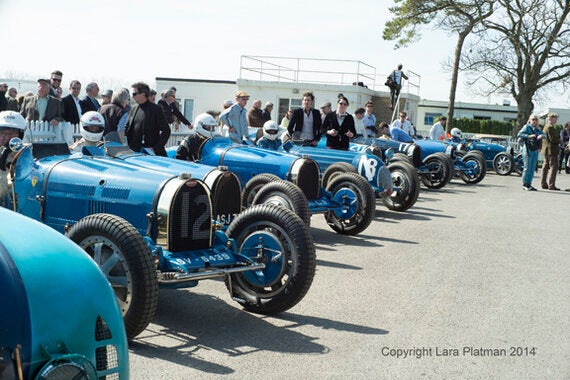 Regular Goodwood racers such as Simon Hadfield in Wolfgang Freidrich's Aston Martin DB4GT, Olli Bryant and Joe Twyman this time in a Lotus 11GT Breadvan and the Cottingham brothers racing something from their stable (E Type) all battle it out in the Moss Trophy, providing spectators with edge to edge solid racing. This meeting also allows for other GRRC members to try their wheel at the circuit with perhaps less of a spectacle to be made. Although saying that, every race seemed to have solid action at all corners of the grid, from Madgwick, St Mary's along the Lavant (non) straight to Woodcote. I overheard the Everyman recovery boys say that they were towing at least one car from every race.
The Moving Motor show and the Festival of Speed marks the second of the 'Season' with major car manufacturers showing off their latest concepts and on the road cars, along with GAS (Goodwood Action Stage) where freestyle BMX and trail bikes fly through the air in front of an exasperated audience. Visitors can take rides up the infamous hill, whilst celebrity drivers take to the stop watch for timed runs. Sebastian Loeb crowned the winner of this year's Hill Climb shoot out, just goes to show that drivers from all over the world, in every series want to try their hand at the Goodwood Hill.
My favourite of the Goodwood motor racing weekends has to be the Revival meeting in September, historic in every way, from cars to clothes. I know for many, that as soon as they return home from FOS, one carefully delves in the wardrobe for their Revival outfit to establish what needs to be purchased; laundered or altered.
For photos of the 72 Members Meeting and Festival of Speed please click here.