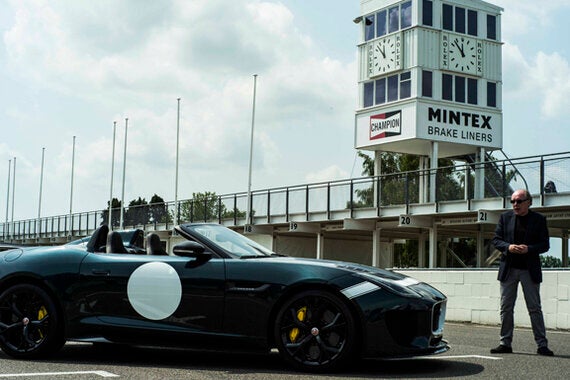 Basking in the sunshine the F Type Project 7 is ready to join in with the sixtieth birthday party of the D Type model. The Project 7 takes everything that the F Type provides and almost shakes it up somewhat to provide a faster, leaner, more intuitive sports car, along with adaptive dynamics and extremely good looks.
This concept car appeared at the right place and at the right time: from an an initial scribble on a napkin to being built to show. This is exactly the roll that Jaguar are on at the minute, with the huge success of the F Type, which conveyed elements of their racing heritage into the present, Ian Callum, Designer Director of Jaguar and his team are once again celebrating, this time with the new F Type Project 7 road car.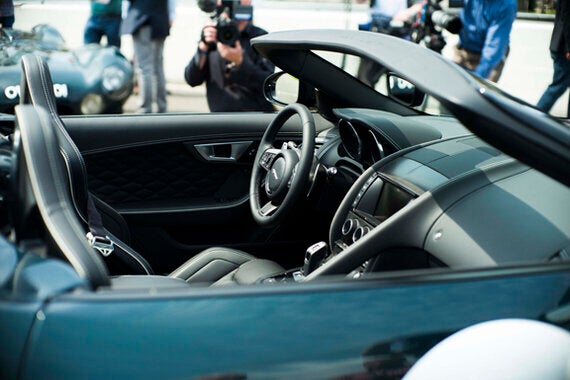 Launched today at the Goodwood Motor Circuit, last years' concept car got the 'What if?' treatment and a limited edition of just 250 cars will be brought into production in the early Spring ready for sale in the Summer of 2015.
Paul Newsome, the Special Vehicle Projects Director says "It is the first car we are building at the Special Ops Technical Centre, we are still developing this car and continue to test it. The Nurburgring is a good proving ground, so we are sure to be delivering what is to be the fastest road car Jaguar has ever made".
The F Type will be built at the Jaguar factory in Castle Bromwich then have the Project 7 upgrades integrated at a new Special Vehicle Operations building where other bespoke requests can be manufactured.
Last year the distinguished race markings of the Ecurie Ecosse on the dark blue Project 7, presented at the concourse motor shows was simply a concept, now along with colours of racing green, pillar box red and black, the limited edition F Type Project 7 comes complete with Carbon Fibre bucket seats covered in beautifully crafted Bridge of Weir quilted leather, this will certainly put Jaguar into today's bespoke car market.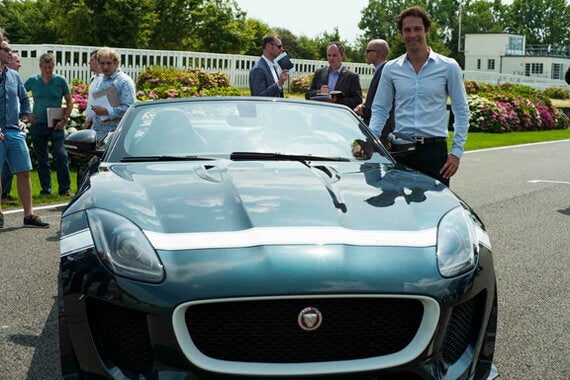 Bruno Senna will be driving the F Type Project 7 road car, the D Type Jaguar that he raced with Martin Brundle for the Mille Miglia last month and the Ayrton Senna McLaren, up the hill this weekend at Goodwood Festival of Speed.
Popular in the Community