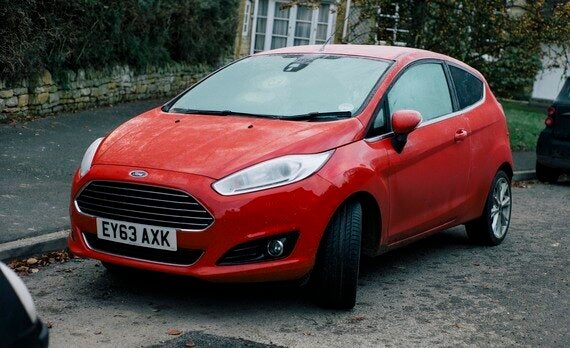 Do you remember your first car, was it handed to you by your proud parents who said, "Go on, be free, travel the world with your dreams - oh and be safe too." Mine was a chocolate brown Vauxhall Astra I can't seem to remember if it was an estate or an elongated hatchback, either way it allowed my three months of driving lessons to pass faultlessly and off I went into the world. I thought it might be fun to see what was on offer in today's market for the young ones. Taking into consideration insurance and running costs, let me just entertain you with what could be the cars that you buy your children. I found seven that might just do the trick.
Renault Clio - I looked forward to driving this new Clio TCe 90, having taken my ARDS racing licence in the Clio Sport 200 a couple of years ago, I knew the traction control torque and brakes were going to be good. This car comes with a whole host of new technologies. With 90bh and CO2 emissions of 83 g / km, ESC (Electronic Stability Control) cruise control and speed limiter, hill start assist, lane change functionality...bass reflex System... the list goes on. Something I like about this car is the really good seat adjustment and heated front windows and daytime running lights. It makes the Clio a car certainly to be on the list. I like the philosphy of Clio Designer Laurens van den Acker; "Cars are not just for getting us around; they can also inspire dreams and desires."
Seat Ibiza - The first time I drove a Seat Ibiza was when I was press photographer for the Monte Carlo Rally and hired an Ibiza to almost leap frog the rally stages and get to the next one as soon as possible amongst the snow filled windy roads on the hills above Monaco. It served me as did the current model when I took it around the Cotswold lanes. Sticks to the road like glue and has simple but effective functionality. Surprisingly good for the price.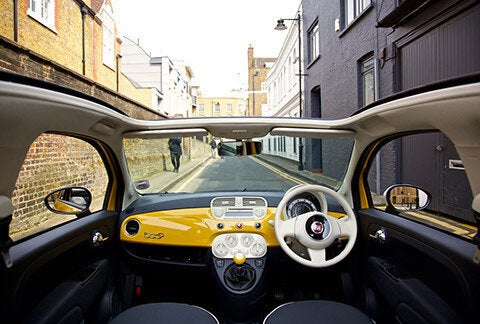 Fiat 500C - Smile everyone yes smile. This Cosmopolitan Yellow is simple, funky and very much in demand. Amazing how many people you can get in it. Both a city car and one that loves a long journey too. Complete with Bluetooth, you can keep on the pulse with the world. Fiat have kept their pure design integrity with this car and long may it continue. Safe with airbags and economical with 65 mpg and £35 road tax.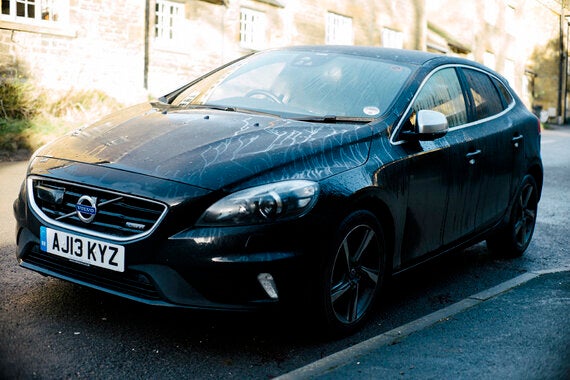 Volvo V40 - At first I thought this might be a tad upmarket for your child, being an R Design, but at least the whole family will feel proud getting into this. The price on the road is actually very comparable to the others in my list. Great for the young executive and with Volvo's expertise in the first for safety, you can rest assure that that your child will be looked after in the V40. City Safety, Pedestrian Airbag technology and DSTC - a Dynamic Stability and Traction Control which helps to stabilise the car if it registers any tendency to skid. With Robin Page, formerly head of interior design at Bentley Motors, now Design Director of Interior at Volvo, the inside of the V40 certainly looks beautiful with the added bonus of crafted leather by Bridge of Weir.
Citroen DS3 - As soon as this car arrived at my door I was off out in it - in fact I made excuses to go everywhere in it. Love is not the word but desire might be. Great design, traction, speed, control, functionality - this car ticks every box in safety standards, looks and the E-PHDi 90 Airdream, manual engine is capable of up to 78.5mpg and CO2 emissions of as little as 91g/km. There is a reversible starter alternator that works in tandem with an e-booster for the seamless start stop function. It is also has a very reasonable on the road price too.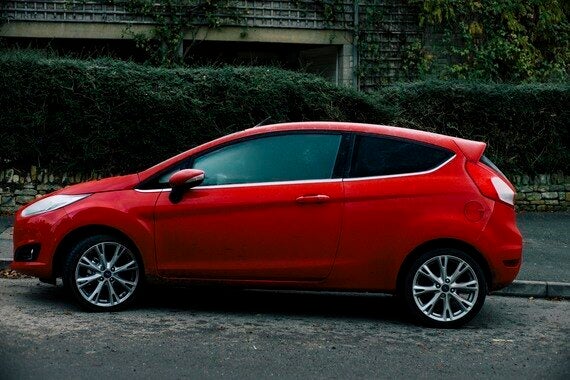 Ford Fiesta Zetec - Personally this car might win for me out of my list - only by a whisper though. Somehow there is something special about this no nonsense small hatch. I loved driving it. Aluminium pedals, Racing Red paintwork, intuitive display console, superb crafted leather, ambient lighting, fluid Start Stop. The 1.0-litre EcoBoost 3 cylinder petrol engine gives you all the power you would expect from a conventional 1.6 engine but uses 21% less fuel along with the usual panel light that tells you when to change gear for maximum fuel efficiency. So whilst I am darting about I can be confident I will be saving my pennies.
MG3 - the car that I was keen to drive. I wanted to see how this simple car compared with the others in its range. Quite well actually, with a clean design of daylight running lights and wraparound windscreen, the MG3 can be made up to have that personal touch with different graphic packs and even with all the add-ons is the cheapest all round of the cars here. MG are proud to be part of the British Touring Car Championship and this small hatch happily sits in their family. Complete with Bluetooth Technology and a good fuel economy, it is a worthy car for your youngster.
I have rather enjoyed releasing my inner child.