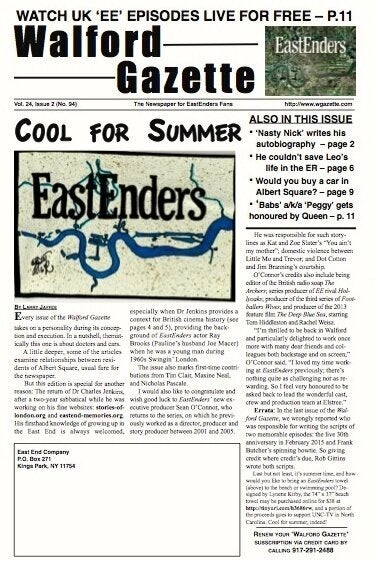 1. New EastEnders executive producer Sean O'Connor was responsible previously for such storylines as Kat and Zoe Slater's "You're not my mother!"
2. EastEnders scriptwriter Rob Gittins was responsible for both the live 30th anniversary episode in February 2015 and Frank Butcher's spinning bow-tie.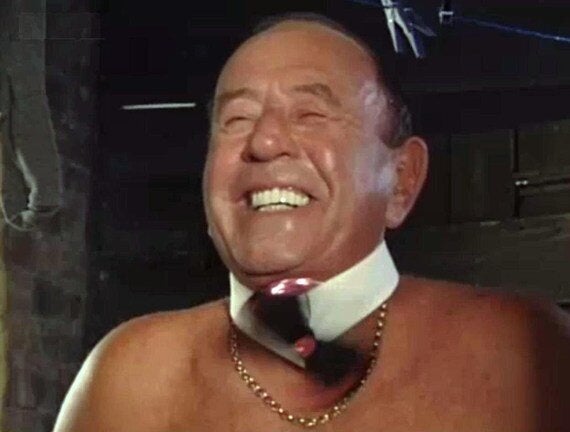 3. Mal Young, who used to oversee EastEnders as BBC controller of continuing drama 1997-2004, was just promoted as executive producer of the American soap The Young and The Restless.
4. Phil Daniels (Kevin Wicks) and John Altman (Nick Cotton), who both acted in the 1979 film Quadrophenia, had something of a reunion at a Who concert at Wembley in February.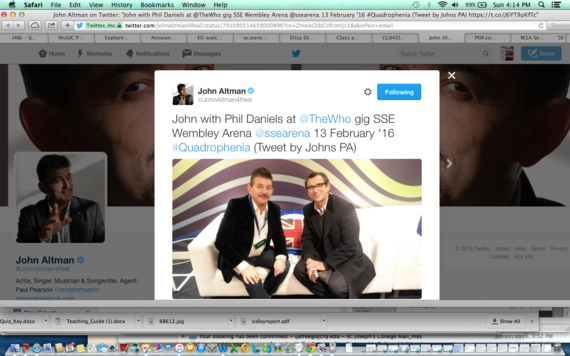 5. Ray Brooks (Joe Macer) starred as a womanizer in Richard Lester's 1965 film The Knack .... And How to Get It, which marked the uncredited film debuts of Jacqueline Bisset, Charlotte Rampling and Jane Birkin (pictured on motorcycle).
6. Lacey Turner (Stacey Slater) often is seen driving her white Mini Cooper to the BBC Elstree studio.
7. Barbara Windsor (Peggy Mitchell) was named a Dame by the Queen in her New Year's Honours at Buckingham Palace.
8. Two years ago, Babs and Shane Richie (Alfie Moon) attended a performance of Fings Ain't Wot They Used T'Be at the Theatre Royal Stratford East, a production that co-starred Jessie Wallace (Kat Moon).
9. Previous EastEnders executive producer Dominic Treadwell-Collins tried to no avail to bring back Susan Tully (Michelle Fowler) to reprise her role and ultimately decided not to recast the part with another actress.
10. Americans lamenting the loss of their weekly EastEnders omnibus via subscription can watch their favourite show live for free as Brits see it via Mediahhh. The BBC still has not made good on a promise for a replacement distribution model a year later.