I know it's the thought that counts, but a gift card just doesn't show that you know what the recipient's tastes might be. So for the discerning artsy person in your life, may I make the following suggestions.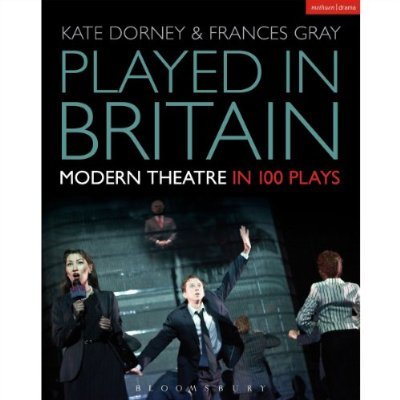 Played In Britain: Modern Theatre in 100 Plays (Bloomsbury)
By Kate Dorney & Francis Gray
Perhaps the only thing about witnessing firsthand a great theatre performance is reliving the experience by reading about it, or wishing you were around to have sat in the audience. Here's a terrific coffee-table book offering 100 memorable plays staged throughout the UK since 1945.
Familiar classics such as Waiting for Godot, Look Back in Anger, and What the Butler Saw are included, but the bulk of the book offers details about lesser known shows that only the most attentive, post-War British theatre enthusiast might know.
Arranged chronologically into six periods, this beautifully designed, 224-page volume devotes two pages to each play's impact and afterlife, offering main credits (playwright, director, designer, date, place), big production photos in (b&w and colour) as well as other works from the writer, and recommendations of similar shows recommended for further study.
The book examines themes that characterised post-war society, such as censorship and controversy; race and immigration; gender and sexuality; and money and politics.
Played In Britain (Hardcover SRP: £30) is published by Bloomsbury (www.bloomsbury.com) in collaboration with the Victoria & Albert Museum, which had an exhibit on the subject. A companion multimedia app for iPads, Nooks and other digital devices is also available through iTunes, and provides reviews of each play from The Guardian, whose head critic Michael Billington introduces each of the book's six sections with a video commentary.
In print or online, it's a great gift for the British theatre enthusiast on your shopping list, or if you would like to treat yourself, you won't be disappointed.
Miles Davis & John Coltrane - All Of You: The Last Tour (Acrobat)
Kris Bowers - Heroes + Misfits (Concord)
American Music Pioneers: Jazz (Marsbeat Studios)
For the hard-to-please jazz fan, here are three suggestions.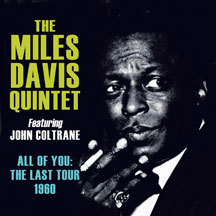 Miles Davis' tour of continental Europe during the spring of 1960 marked the close of his five-year association with John Coltrane. This four-CD boxed set captures for posterity how this quintet night after night stunned audiences in Sweden, Germany, Switzerland and Holland with two of the genre's greatest leading the way on Davis staples like "So What," "All Blues" and "'Round Midnight." In addition, the collection features a revealing backstage interview with John Coltrane, recorded in Sweden.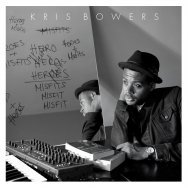 Since winning the Thelonius Monk International Jazz Piano Competition in September 2011, there's a strong buzz in jazz circles that pianist Kris Bowers is the next big thing. The deserved hype reminds me of the excitement surrounding Wynton Marsalis three decades ago when the trumpeter was also in his early 20s. Like Marsalis before him, Bowers respects his bebop elders, but also looks to the future. Bowers's always interesting debut album was released early in the year and crosses genre boundaries seamlessly. It's one of my favourite albums of the year.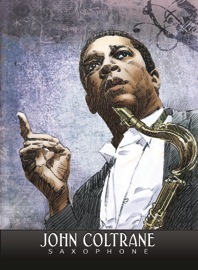 You can't go wrong with the "American Music Pioneers" set of hand-illustrated cards depicting 35 pioneers of American jazz--from Jelly Roll Morton to Wynton Marsalis -- packaged in a specially designed, quality flip-top box. Volume 1: Jazz portrays 35 outstanding musical legends that have shaped and continue to inspire America's rich jazz tradition: from Louis Armstrong, Duke Ellington, and Billie Holiday to Miles Davis and Wynton Marsalis. The second volume, coming soon, will focus on the Blues.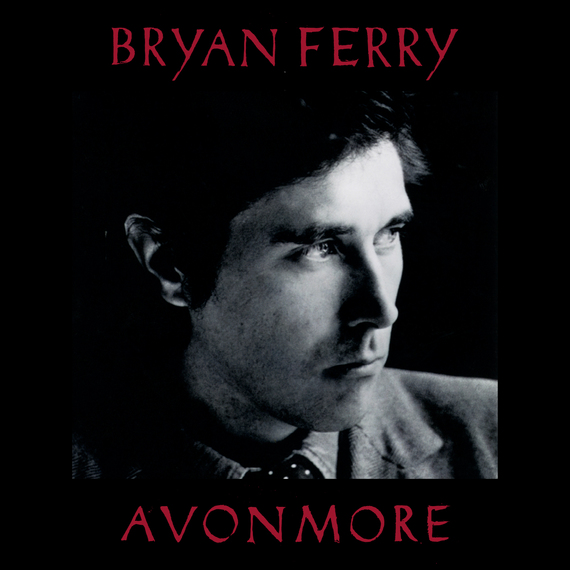 Bryan Ferry - Avonmore (Chrysalis)
At 69, Bryan Ferry hasn't lost any of his musical charms. Here's some new music for anyone who fell under the spell of Roxy Music's sophisticated art rock back in the early 1970s. Avonmore is closer to Roxy's 1982 swan song Avalon or his 1985 solo high mark Boys & Girls. Danceable, entrancing, sauce and sophisticated. I never tire of the guitar lines of the melodious "Soldier of Fortune."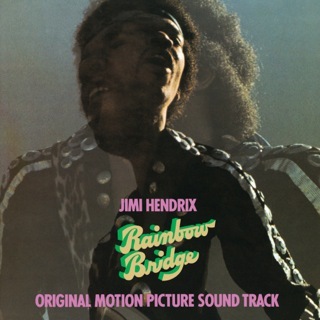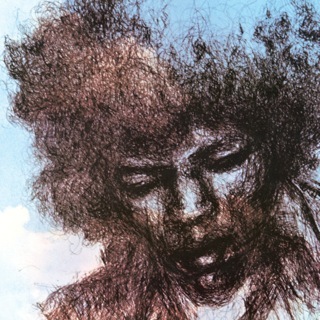 The Cry Of Love & Rainbow Bridge (Legacy Recordings)
Jimi Hendrix
There's no doubt vinyl is back, and some artists like Jimi Hendrix just sound better on a turntable. The Cry Of Love and Rainbow Bridge, his first and second posthumous studio releases respectively, are available again on LP with original album art. Both albums have been remastered, making them sound better that they were first released in the early 1970s. These two albums are what ushered in the cottage industry of official unreleased Hendrix tracks. Although it's been previously available on several CDs, the cathartic "Pali Gap" on Rainbow Bridge and fluid "Angel" on The Cry of Love never sound old.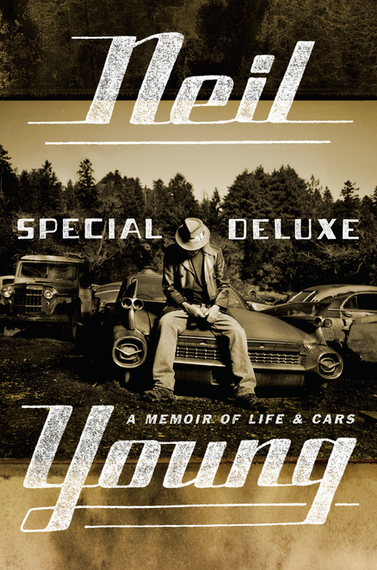 Special Deluxe: A Memoir of Life & Cars (Blue Rider Press)
By Neil Young
Neil Young's music is usually a hit or miss affair. For example, his guitar solos on 2012's Psychedelic Pill captured why every time we hear "Like A Hurricane" makes your heart skip a beat. This year's sappy Storytone, dressed in strings, couldn't make up its mind if it was an environmental call to arms a love letter to his new muse (Darryl Hannah).
While he has only two books to his name, 2012's Waging Heavy Peace, a fairly staid rock star memoir, his new book delves into his obsession with cars and his mission to bring to market an electric one. Only time will tell whether Young becomes the next Elon Musk (Tesla) or Steve Jobs (where the hell is Young's hi-res Pono digital music player promised in the September?), and it's doubtful he will ever quit his day job, but Young writes well and is a good storyteller recalling how particular automobile purchases coincided with what was going on in his music career.
For example, he treated himself to a 1930 Rolls Royce Shooting Branch in England after a tour with Crosby Stills Nash & Young, whose boxed set of its 1974 tour that came out this year courtesy of Rhino is also a worthy gift for the rock fan.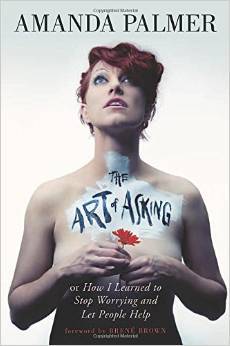 The Art of Asking: How I Learned to Stop Worrying and Let People Help (Grand Central)
By Amanda Palmer
Amanda Palmer understood crowdfunding before anyone. Although she graduated with a liberal arts degree from a fine stateside uni, she knew a straight job wasn't for her. Taking time off from the pizzeria she worked for minimum wage, one day she dressed up as the statue of liberty stone, and passersby kept on dropping money into a bucket.
She knew she could quit her day job, and embarked on a music journey with her cabaret act The Dresden Dolls, saw some major label attention and then realised the connections she made with fans were far greater than the rapidly collapsing record biz could offer. As a solo act, she started giving her music away, and in return would find a place to stay for free on every night of a tour no matter where she was in the world.
This book, The Art of Asking, which came out of a popular TedTalk, is an inspiration to artists the world over dreaming about quitting their day job.