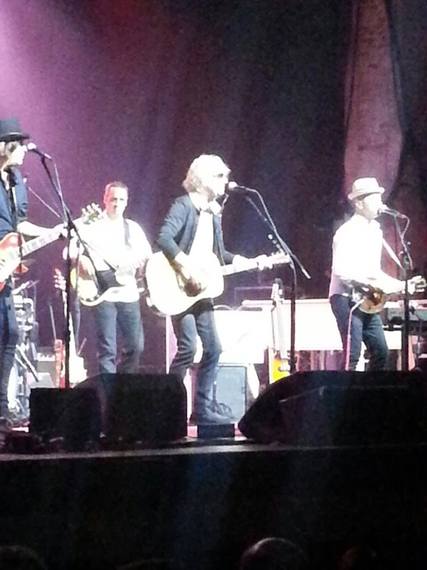 Ian Hunter, The Paramount; photo: Gaetana Klem
There's a paid advert making the rounds on Facebook for a t-shirt, "I may be old but I got to see all the cool bands." At 57, I can relate.
For every Florence & The Machine and Tame Impala (both whom impress me these days), on my desert island I'll also take along 1970s favourites from my impressionable teen years: Mott the Hoople and the J. Geils Band, thank you very much.
In 2009, Mott the Hoople did the impossible - in my book - by reforming, and I caught a transatlantic flight to catch the first show at the Hammersmith Apollo. When I interviewed him in 2001 about the prospects of a Mott reunion, Hunter quipped, 'All the Old Dudes', that wouldn't be good at all. Better left."
Mott defied all odds again in 2011 for a series of UK shows, and meanwhile its 76-year-old lead singer/chief songwriter Ian Hunter, has remained actively performing with his Rant band. He can easily pass for someone 20 years younger. Chalk it up to healthy living - even though Mott The Hoople during its heyday was a drinking band, which Hunter quit in 1974 for a solo career.
Hunter and the Rant band brought their show to The Paramount in Huntington, NY, opening for the J. Geils Band, a Boston-based, hard rockin' US band with an affinity for Chicago blues.
Ironically, Mott the Hoople and the J. Geils Band were US label mates on Atlantic Records in 1970 and 1971, but somehow they probably didn't cross paths at the Fillmore East or West, joints they often played.
Hunter led his band through a 45-minute set of solo favourites such as "Once Bitten Twice Shy" (1975) and "Just Another Night" (1979) as well as memorable deep tracks from more recent albums, "Now Is The Time," "When I'm President," "Black Tears" and "23A Swan Way."
An audience pleaser, Hunter didn't forget the song that made him famous, David Bowie's "All the Young Dudes" (whose protagonist like me is "back home with the Beatles and the Stones," not to mention T-Rex).
Hunter also dipped into the Mott catalogue for their version of the Velvet Underground's "Sweet Jane" and his tale of a guitar lost on a train, "All the Way from Memphis," the latter immortalised in the opening minutes of Martin Scorsese's film Alice Doesn't Live Here Anymore.
Hunter could have easily been the headliner, but the J. Geils Band lived up to their top billing. I hadn't seen them perform since 1976, and remembered them as a raucous combo fronted by the showman par excellence, Peter Wolf, who, now 69, could always - and still - out-dance Mick Jagger.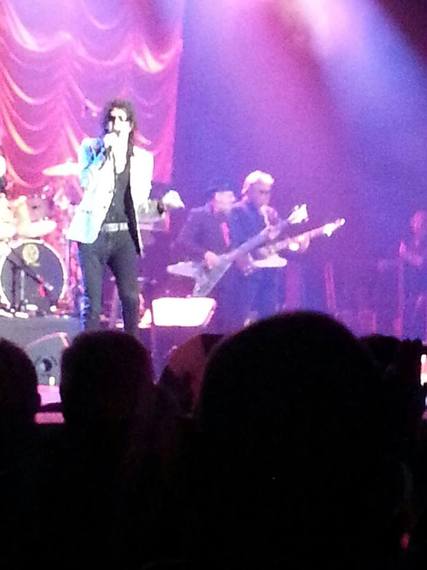 Peter Wolf, The Paramount; photo: Gaetana Klem
Furthermore, the loose-tongued, thin-as-a-rail Wolf can out-rap anyone, spitting out what seems to be a million words a minute about love trouble.
Geils himself hasn't performed with the band since the 1980s, and two guitarists now play his parts. Wolf and original members harmonica player Magic Dick (who gives them so much of their trademarked sound), keyboardist Seth Justman and bassist Danny Klein, have carried on with the name that made them famous.
The nearly two-hour set focused on the bluesy material they turned out through the 1970s, and perfected in a live setting, captured for posterity on the albums Full House (1972) and Blow Your Face Out (1976).
Geils's repertoire of blues covers has always been supplemented with first-rate R&B-flavoured originals that would occasionally sneak into commercial radio, such as 1973's "Give It to Me."
Despite being road warriors, the band didn't have their greatest success until it recorded the universal ballad, "Love Stinks," and two years later its synthesizer-tinged "Centerfold" and "Freeze Frame," all of which were played last Sunday night.
A slick music video for "Centerfold" perfectly timed with the launch of MTV visually anticipated Britney Spears's video for "Baby Hit One More Time" or today's Miley Cyrus, and propelled it to No. 1.
Musically, "Centerfold" and "Freeze Frame" stick out as commercial aberrations. These guys are straight-up bluesmen, and they're at their best when the audience is screaming along that there's nothing better than a "Houseparty."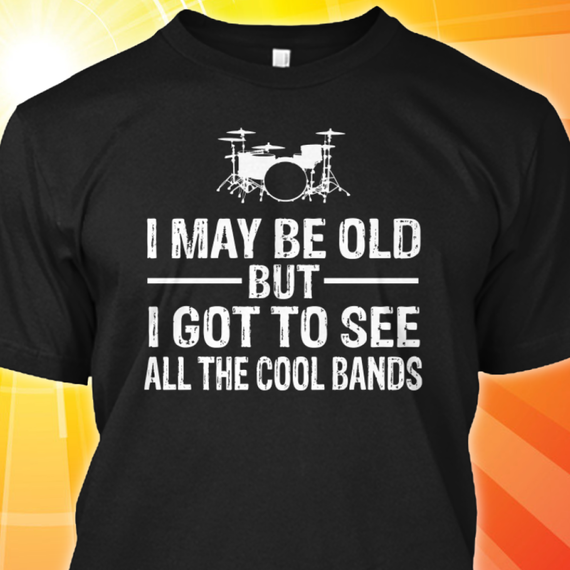 My predilection for the music I grew up with is partly borne out by research released earlier this year that claims that people stop listening to new music at 33. The study was conducted using data from US Spotify listeners by Ajay Kalia of website Skynet and Ebert.
Of course, the generalization doesn't apply entirely to me because I'm always on the lookout for new tunes, although you can't tell me that Tame Impala isn't influenced by Pink Floyd.