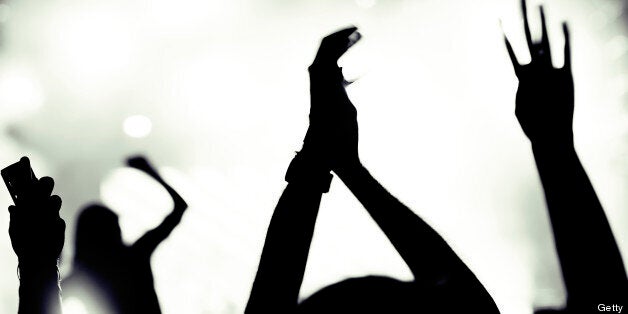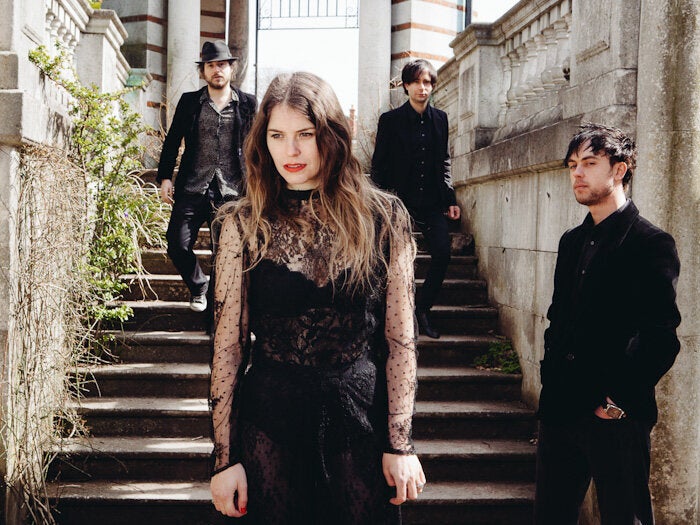 They say that musical talent is usually embedded in the genes. Think Lennon, Dylan, Marley, et. al.
Perhaps not in that upper echelon, The Only Ones will forever have a place in the annals of rock 'n' roll if for no other reason than Peter Perrett's 1979 British new-wave anthem "Another Girl, Another Planet," one of those perfect, 3-minute rock songs.
Fast forward two decades later, and you'll find Perrett's progeny Jamie and Peter Jr, on guitar and bass respectively, essentially continuing the family business in a new band Strangefruit UK. The group is generating a buzz with a recently released, 5-song EPBetween The Earth and Sea, an unforgettable video for "Sea of Fog" and Twitter-worthy gigs at London's Shoreditch House, East End hotspots and trendy festivals, including this weekend's The Secret Garden Party, rustic Britain's festival answer to The Burning Man compendium of hip music, performance art and scene-making in the Nevada desert.
Critical to Strangefruit's elixir is the London-based band's talented lead vocalist/violinist/pianist Jenny Maxwell, a triple threat of voice/musicianship, looks and writing talent. No wonder she's catching the eye of high couture tastemakers. It's where fashion, music and art meet.
The fruits' dreamy sound is a far cry from the reckless abandon that Perrett Bros. briefly unleashed in 2004 as part of mercurial Pete Doherty's then brand-new Babyshambles.
The benevolent svengali behind Strangefruit is an American named Bob Tulipan, a music biz veteran, who in the 1970s and 1980s promoted concerts and managed various iterations of such draws as Public Image Ltd and the Psychedelic Furs, not to mention -- The Only Ones. Hence, the connection to the past.
In the 1990s through 2006, with longtime partner, iconic rock photographer Maureen Baker, he created and ran Traffic Control, the highly successful company that procured visas and global travel logistics for international touring acts the likes of Elton John, Oasis and Madonna.
Strangefruit brought Tulipan out of management retirement, although it does allow him to put into practice what he preaches in his 2011-published bookRockin' The New World -- Taking Your Band from the Basement to the Big Time (Sterling). His connections landed the band as the centerpiece of a documentary-type promotional campaign for Avid/ProTools featuring the band recording sessions for their single ("Tell Me") at holy ground Abbey Road Studios with Avid Pro Tools footing the bill and A-list producer Greg Wells (Adele/Katy Perry). Strangefruit embodied Avid's six-month promotional search for "a band with a dream."
Tulipan and Baker, now operating as Highland Ventures, confide Strangefruit thankfully doesn't require the same high-maintenance aspects of band management for which some of their earlier acts whom became tabloid fodder.
There are five great tracks on their critically acclaimed debut EP Between the Earth and Sea distributed by AWAL/Kobalt and synch licensing deals for the band's music to appear in films, television and other media are in the works, while management consider their future options since the band are prolific writers and already sitting on enough material for a full album.
Listening to the EP, the comparisons between Strangefruit and Florence & the Machine (with whom they already shared a bill) are inevitable. Both frontwomen draw on a Kate Bush meets Bjork mystique, while the band concocts other-worldly electric orchestration, propelled by Maxwell's violin. Lyrically, the songs live up to the EP's title "Between The Earth and Sea."
The aforementioned artful video for "Sea of Fog" visually depicts a well-heeled party of gluttony, debauchery and possibly even cannibalism, while periodic edits cut back to the band chugging along like gypsy dervishes and the bewitching Maxwell commanding centre stage. The "Sea of Fog" video is reminiscent of both the scene-stealing secret S&M suburban society found in Stanley Kubrick's 1999 swansong Eyes Wide Shut and also Peter Greenaway's equally disturbing 1989 film The Cook, The Thief, His Wife & Her Lover.
Maxwell helped develop the video concept with director/producers Matthew Oaten and Laura Clarke. Sitting in the middle of the feast's table is London actor, life model, performance artist and playwright Zoe Simon, who's consoled by Maxwell in the video.
Like the Perrett Bros.' previous group Love Minus Zero, Strangefruit takes its moniker from a classic song, in this case the haunting Billie Holiday ballad about a Southern lynching. Hopefully, we'll eventually get to hear Strangefruit's take on their namesake.