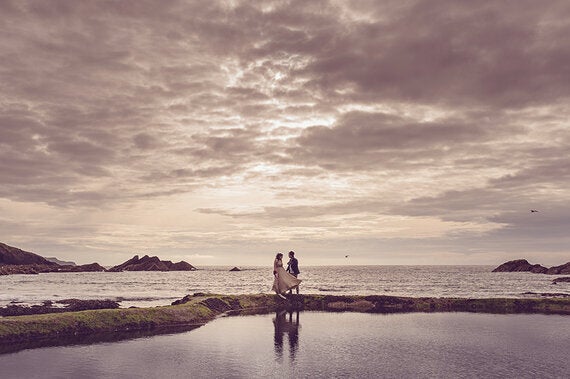 There's a LOT of information around about the sort of questions to ask your wedding photographer, what to tell them and how to make sure they get the shots you want.
This recent article telling people how to brief their wedding photographer had a few photographers I know sighing in despair, and there are lots of other examples of misinformation that actually makes it harder for us to do our jobs and get you awesome images on the day of your wedding.
Most of these articles aren't written by people who have experience of photographing weddings, so they don't really know how a wedding photographer approaches your wedding day.
Here are some common bits of advice, when it comes to wedding photography, and whether or not you should buy into them.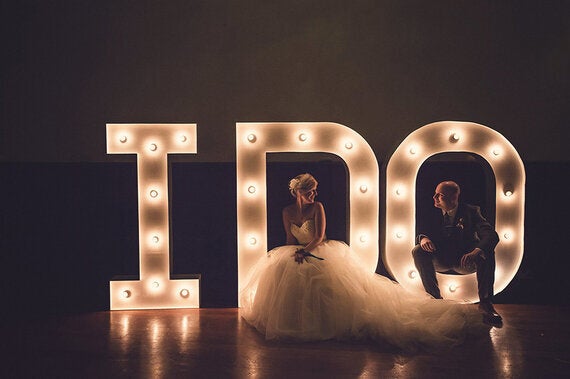 "You should find examples of images you like on the internet, in wedding magazines or on pintrest, to show to your photographer"
You should definitely invest time in working out what style of photography you like BEFORE you book a photographer.
Collecting examples of images you like is a great way to get a feel for the overall style you like and doing so before you book your photographer will help you to work out what you're looking for.
If you prefer more classic images then book a photographer who specialises in images with that look. If you like something a little more documentary, then find a wedding photographer who specialises in reportage. If you want something a bit quirkier then find a wedding photographer whose portfolio has those sorts of images in.
Think of it as being like eating in a restaurant. You wouldn't go to Marcus Waring restaurant and then ask for a Heston Blumenthal signature dish.
A good photographer will have their own, distinctive style and they will photograph your wedding in that way.
I am always happy to be flexible in my approach and I always tailor my approach to my clients and their weddings, so that their photography reflects them as a couple.
What I won't do is recreate other photographers' shots or significantly change my style from wedding to wedding.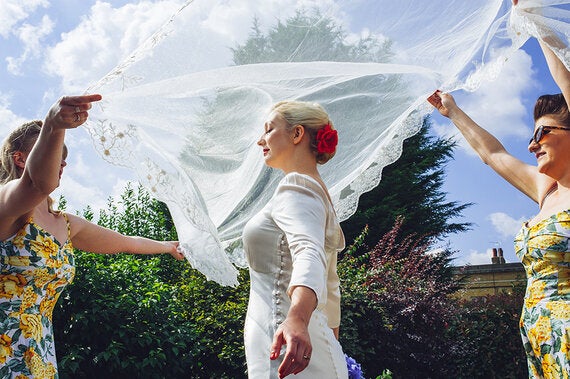 You should make a list of "must-have" shots, print it out and give it to your photographer.
A list of family group shots is important and any photographer worth their salt will ask for this information as part of their planning process.
What's less productive is providing a list of other must have shots.
I will always take pictures of the key moments and I always take lots of pictures of the details of the day. I don't need to be told to do this, it comes as standard. I know that I need to capture your cake, and shoes and outfits and flowers and all of those little details you've spent a long time planning. I also know that I need to capture the story and the people and key moments like the first kiss or walking back down the aisle.
If I'm given a list to work to, most of the things on the list are invariably shots I'd capture anyway because, you know, that's what I'm there for.
a list interrupts your photographer's ability to work organically, and awesome, spontaneous moments might be missed while they focus on working through specific shots that you have asked for.
Imagine me missing Aunty Nora doing the running man on the dance floor because you'd given me a list of other things to capture! That would be a terrible shame indeed.
Working in a creative documentary style means focussing on the story, rather than trying to create a story from a list that you have provided.
By all means give your photographer a list of one or two things that are especially important to you but don't let a huge list of must have shots get in the way of them being fully attuned with what's going on around them.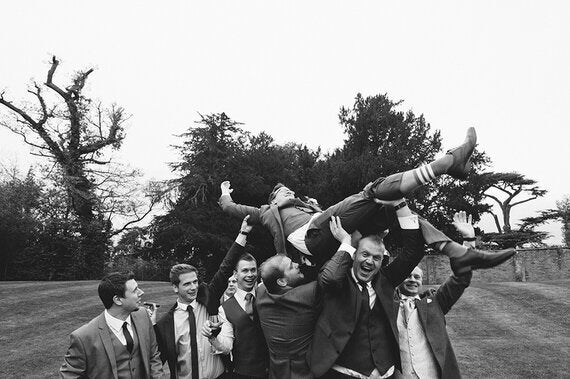 You should do a venue visit with your photographer
There are differing schools of thought on venue visits.
Personally I don't feel I need to do one. If I visit a venue at 2pm, the chances of the light/weather being the same even at 2pm on the same day a week later are slim.
A good photographer will have all the equipment they need to photograph your wedding what ever the weather or light is doing, so there's not much need to do a venue visit.
Some photographers do like to scout for portrait locations in advance. I usually find that there's enough time on the day to do this.
The exception to this is if you're planning on going off site, away from your venue for portraits. That being the case it can be worth working out locations in advance, so that you can minimise the time you're away from your guests.
You can often do this using Google maps if an actual visit is logistically difficult. I photograph weddings all over the UK and Europe so doing pre visits can be a bit tricky.
You should check what equipment your photographer uses
It's definitely worth checking that your photographer has back up equipment. Photographers kind of hate to be asked what kit they use though.
Let's go back to that restaurant scenario. Does the cooker a chef uses impact on what the final dish tastes like? Would you ask them what brand/make of cooker they are using?
Photography is a little different and, yes, you'd want to be sure that your photographers equipment is up to the job. The best way of doing this is looking through a few full wedding galleries, to make sure their work is of a consistent standard.
Ask them to show you at least one full wedding that's happened in similar conditions to yours. I.e if you're getting married in the Winter ask to see an example of a Winter wedding they have photographed.
There are awesome photographers who don't have the highest spec cameras and there are rubbish ones who have all of the best kit.
It's all about how you use the kit you have and how you use it.
You should make sure your photographer is insured
A good photographer, who is operating as a professional business owner, should have public liability and professional indemnity insurance as a minimum.
Good wedding photography will cost upwards of £1000
For a good, experienced photographer with a defined and well honed style you're often looking at more like £1500 - £2000.
I wrote about the cost of wedding photography and everything that goes into running a business here.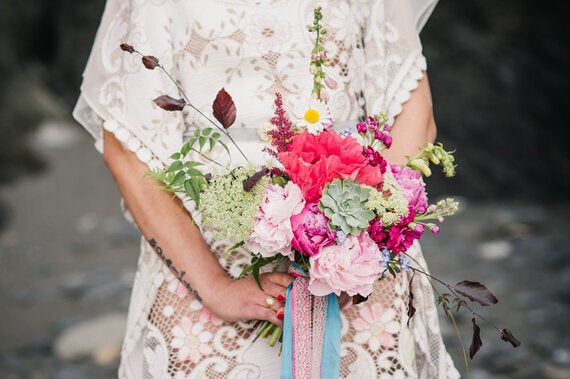 Your photographer can fix that in Photoshop afterwards
Most photographers will strive to get things right in camera.
If aunty Mildred nips off to the loo during your group shots, I can't photoshop her in afterwards.
Well I could but it would involve a lot of work. It would also be reliant on me being able to get a shot of her in the same position and lighting that your original shot was taken in.
If you have a big spot on the end of your nose on your wedding day I'll happily remove it for you but personally I don't believe in making people thinner or airbrushing. I am there to document your wedding in all it's glorious, realistic detail.
I can make you look good by positioning you correctly and photographing in good light. And I'll edit each of your pictures, individually, to make them look their best but where we're going, we don't need Photoshop.
You need two photographers
I am perfectly able to photograph a whole wedding on my own. The only time there is any issue with coverage is if the couple are getting ready in different locations. I haven't quite worked out how to be in two places at once yet!
There are ways around this - you can allow a bit of time for your photographer to cover each person getting ready or you can have a second photographer to ensure both people are covered for those getting ready shots.
I actually work with an assistant as standard for all full day weddings, as it alleviates that issue and it means lots of additional coverage, from different perspectives, for my couples. If needs be though I can quite happily cover a whole wedding on my own.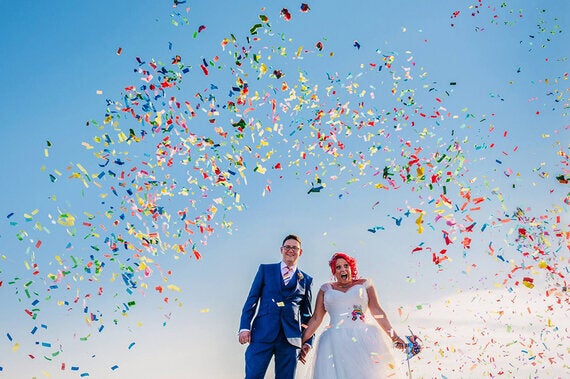 Your photographer can control the weather/your snap happy uncle that keeps getting in shot/the vicar and their rules about no photography during the ceremony
False. Some things conspire to prevent us from doing our jobs. Photo bombing relatives and their cameras/ipads, vicars or registrars who don't want to play ball and the weather can all impact on our ability to get the job done. As can not being given enough time.
There are work arounds for most of them. If you know one of your friends or relatives is a little excitable with their camera, you can have a word with them before hand. Or consider an unplugged ceremony.
If it looks like rain you can decide to embrace it and get wet, or at least be bold and venture outside with an umbrella.
You can have a chat with your vicar in advance to find out their stance on photography.
You can work through timings with your photographer, to make sure you allow plenty of time to create some magical shots.
Your photography should be a collaboration and that means you need to do everything you can to help your photographer to get awesome shots, as well as investing time in the process. You can read more about planning your photography and things to consider in my Planning Your Photography series, here.
You should trust your photographer do their thing
TRUE. So very, very true.
Let's face it, most of us have been to a lot more weddings than you have. My 100th wedding is coming up and I'm still pretty new to the industry by some standards.
We love nothing better than a client who tells us they want us to do our thing, who then trusts us to get on with it.
If you have invested time and money in securing the services of an awesome wedding photographer, the best thing you can do is give them time and space to do what they do best.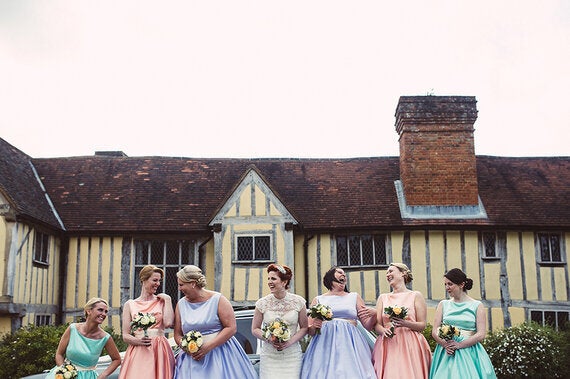 So that's it. Some common myths debunked. What did I miss, fellow photographers? Let me know in the comments.