Pssst, ladies.. Let's chat honestly. As we age it's not uncommon to feel disenchanted with what nature does to our bits. Fat is harder to shift, our chests start to sag a little and our bottoms may jiggle more than we remember. I hear from women everyday who say they wish they still had the body they were proud to show off in their twenties, but the truth is you can look and feel fabulous at 40.
Yesterday 45-year-old pop star Kylie Minogue shared a photo on her Instagram page of herself wearing a (tiny) leopard print swimming costume. Standing with her back to the camera, her body looks fantastic, and despite not being as flawless as it may have been in her 20s, she looks toned and slim. Of course some people who commented on the picture chose to point out that her bottom 'wasn't as perky' as it once was, but I would bet she could still slip on those infamous gold hotpants and sashay across a stage with confidence.
Of course, Kylie is famous, and no doubt she works out to maintain her figure- after all, it's her job to look good- but there is no reason why women in their forties and beyond can't still grab the limelight and turn heads. I might be in my (late) twenties, but I have hang-ups about my figure- like most girls. I look at my mother who is approaching 60 and am full of admiration for her positive body image and pride in looking her best as she ages- I admit I wish I had her confidence and attitude towards my own body sometimes. But my mum isn't alone; there are lots of women in their forties, fifties, sixties and so on who look amazing and celebrate their bodies, not hide them away. Look at Heidi Klum (40) or Helena Christensen (44) for crying out loud, not to mention Helen Mirren and Twiggy (both in their sixties).
As the editor of The Cosmetic Surgery Guide, the main question I'm asked by women wanting embrace their figures and gain more body confidence, is 'what treatments can I get to help firm up?' And the truth is there are lots of cosmetic procedures available in the UK that can give you that added 'lift' without having to go under the knife. If you want a pert rump like Kylie, or thighs like Twiggy, but think you need a little help, there are two options that are ever-popular with women in their forties and fifties.
Body sculpting is a popular energy-assisted option for those looking to get rid of stubborn pockets of fat from areas like the bottom or thighs. There are a number of machines that use different sorts of energy - laser, ultrasound and radiofrequency are the most popular - to break down fat without actually breaking through your skin. Because of the energy used, these systems often tighten the skin at the same time as breaking down fat, leaving you with a firmer, smoother silhouette- perfect for getting your swimming costume confidence back. This treatment is also a well-kept celebrity secret.. You didn't think these famous females all just had great genes, did you?
Fat removal can be ideal for those who want to get rid of stubborn areas of fat (like the tummy) at the same time as tightening skin, energy-assisted fat removal differs from body sculpting in that it uses suction to remove the fat and the energy source - usually laser, ultrasound or radiofrequency - is used to both liquefy the fat, making it easier to remove, and tighten the skin. Hello, skinny jeans.
Both of these procedures can help tone your wobbly bits and give you the confidence boost you want, but at the end of the day it's self-belief that matters most. Look in the mirror and tell yourself three things you love about your own body rather than focusing on the parts that you're unhappy with. I always tell readers to be proud of their bodies and celebrate them as they age- whether you choose to have a little cosmetic help or not- because it makes you both look and feel more attractive.
So whether you're 20, 40 or 60, have had kids or haven't, don't be ashamed of your body: embrace it and remember it tells a story. Your story. If celebs of a certain age can sun themselves happily in bikinis, why can't the rest of us? Don't let them have all the fun!
Check out 40-year-old stars and their transformations from HuffPost US: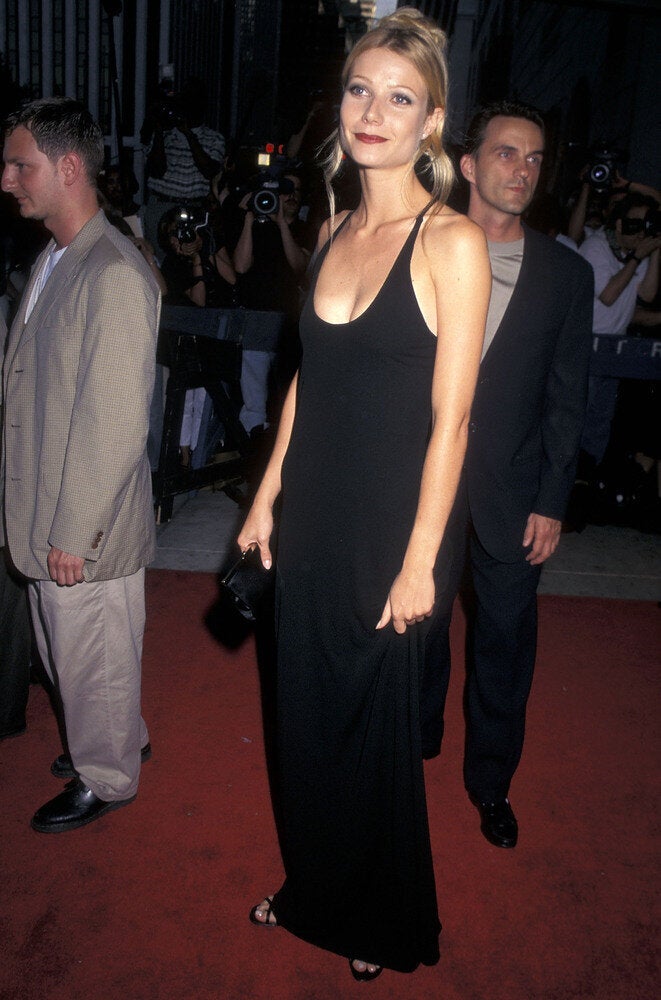 Celebrities Who Are 40 & Fabulous