I've had hayfever for as long as I can remember, and now I'm pregnant, this year my symptoms seem to have started earlier and to be much worse.
As a cyclist, I still want to be riding and spending lots of time outside - I want to try and carry on my normal routine and enjoy being pregnant without hayfever holding me back. But of course, like all mums to be I want to do the very best for my baby, so I was confused about how I can manage my symptoms.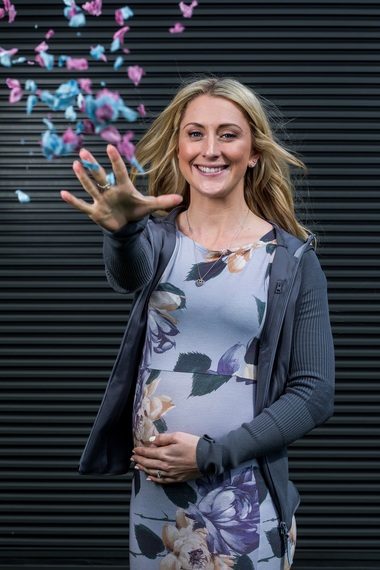 I wanted to know if there are there things I can do to stop hayfever getting in the way of me enjoying my summer pregnancy. That's why I teamed up with Boots UK to find out how to give hayfever the bump.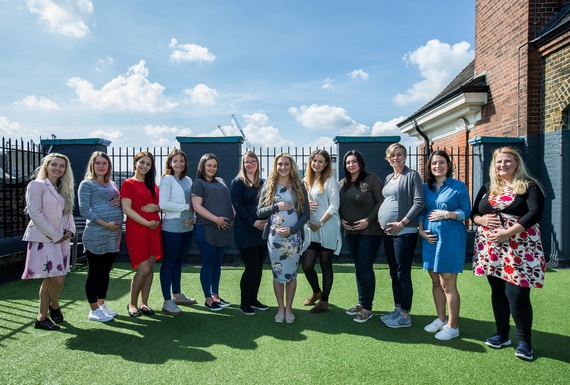 It turns out I'm not alone - at least one in four people (26%) in the UK have hayfever, and during pregnancy the allergy can be a particular problem. Hormonal changes make nasal congestion more common, and this often gets worse during hayfever season. Boots UK is raising the health and happiness of the nation by supporting mums-to-be, like me, with expert advice on how to manage their hayfever symptoms so they can enjoy their summer pregnancy to the full.
I'm keen to help spread the word to other pregnant women about how they can make simple lifestyle changes to reduce their symptoms and make them aware of the advice available to them at their high street pharmacy.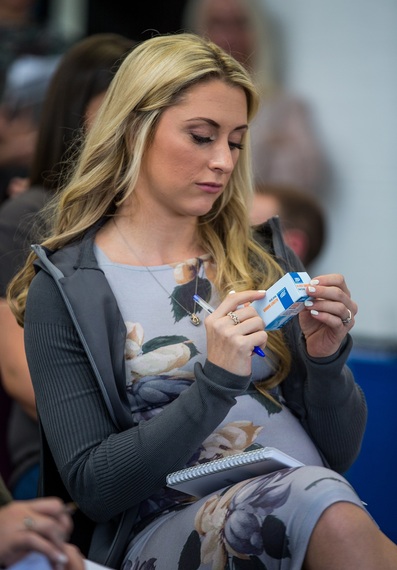 Here are the top tips I've learned from Boots UK:
1. Shower before bedtime to help wash any stray pollen from your hair and skin, which could keep you up in the night sneezing
2. Apply a little smear of petroleum jelly or a nasal barrier balm under your nose when you're out and about, as it may trap some of the pollen. There are also some Nasal Sprays available that are suitable during pregnancy
3. I always wear wraparound sunglasses when I'm cycling in the summer, but make them your go-to summer style as they can help prevent pollen entering your eyes
4. I love my dogs but in the summer I'm keeping them off the bed because they're little pollen carriers!
5. Opt for a waterproof mascara so whether hormones are playing havoc with your hayfever or your emotions, you avoid panda eyes
6. It's tempting to let the fresh air in as the weather warms up, but keep your windows closed in the morning and evening when pollen counts are the highest
7. Dry your clothes and bedsheets inside to help prevent pollen sticking to your smalls!
8. Pollen is concentrated in open grassy spaces so stick to the streets where you can
9. I know it's a bit embarrassing, but consider wearing a panty liner. When you're pregnant it can be more difficult to control your bladder when you sneeze!
Check out what else I learnt from Boots UK in my video...