We all know the most famous and stylish places to eat, drink and snack in London; but if you scratch under the surface, there are some great lesser-known places on offer from this bustling city.
Giraffe Stop, Mezzanine Level, Kings Cross Station, N1C 9AL
This all-American counter-service bar and diner serves tasty, carefully-crafted fast food with a twist. Enjoy authentic Chilli Dogs and crispy Onion Rings in the smart US-inspired surroundings.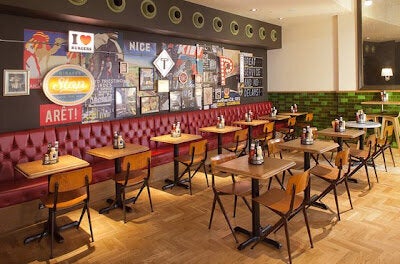 The Jam Cupboard, Rydges Hotel Kensington, 61 Gloucester Rd, SW7 4PE
This smart but relaxed Kensington Restaurant has a fabulous ever-changing 2-course menu. Amongst its Modern European offerings are delights such as Black Pudding Croquettes (which are to die for) and Roast Chicken Breast with Salsa Verde. If you want perfectly put-together flavours and unique dishes, head here.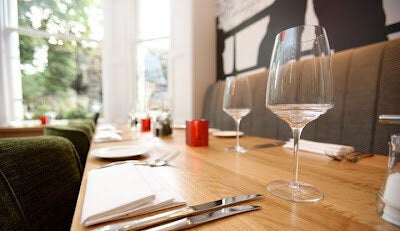 Mint Leaf Lounge, Angel Court, Lothbury, Bank, EC2R 7HB
Delicious and exotic Asian-inspired cocktails, and the standard favourites, are served from the 16-metre bar complete with dazzling lights and water features. The Japanese Mint Trip (£10) with it's mix of Bombay Sapphire, green tea, Creme de Menthe, lemon juice and syrup is a popular choice.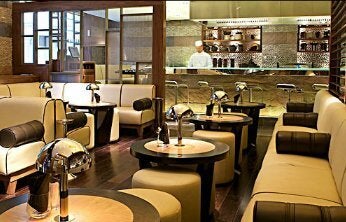 Photo Copyright: Giraffe Stop, The Jam Cupboard/Rydges Hotel, Mint Leaf.
Originally published by Laura Pearson-Smith in Twinkle Style & Travel Magazine- http://www.twinklemagazine.co.uk