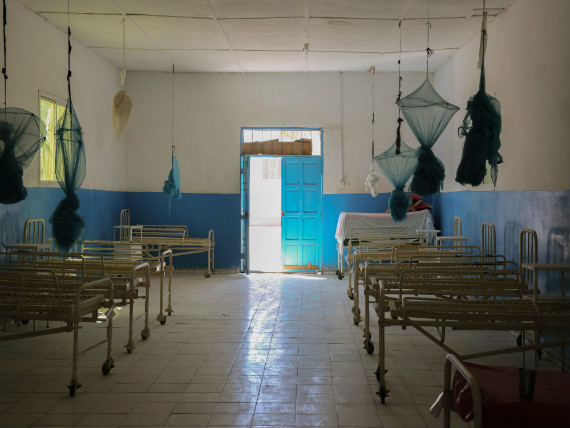 The Hargeisa TB Hospital ©2017 World Vision
Travelling to Somalia two weeks ago, I saw first-hand the devastation that drought and hunger is having on the country.
More than 16 million people across Somalia, South Sudan, Ethiopia and Kenya are on the brink of famine, and 22 million need urgent humanitarian assistance. It's a crisis on an unprecedented scale for recent times - the UN recently declared it the worst since World War II.
But there's another silent killer that could flourish as a result of the crisis, with potentially devastating consequences for thousands of vulnerable children.
Somalia has been catagorised as one of the top Multi Drug Resistance TB (MDR-TB) high disease burden countries in the world. This burden is being compounded by the current drought - meaning more people are being exposed to, and dying from, a preventable and curable disease.
The impact of the drought on the most vulnerable people, especially children, will be catastrophic if we do nothing. We know that malnutrition in children compromises their immunity and makes them more susceptible to TB. We must respond to the drought if we are to save more lives in Somalia.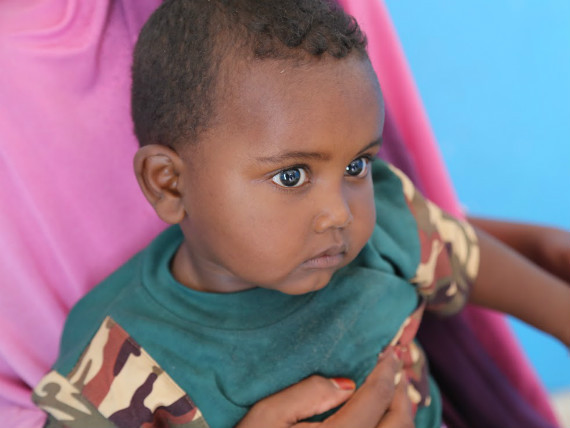 Abdirahim, aged two ©2017 World Vision
But there are already rays of hope. In Hargeisa, Somaliland, I met two-year-old Abdirahim*, who comes from a nomad family. His father is currently unemployed and they have no food or water, and have not received any humanitarian assistance during the drought. Abdirahim has been ill for more than seven months, and his family initially sought help at a private hospital - but sadly, they weren't able to cure him.
But then two months ago Abdirahim was brought to the Hargeisa TB Hospital, supported by World Vision UK's partner The Global Fund. There, doctors diagnosed him with TB and are giving him the vital medicine he needs.
Abdirahim also has a fractured leg. When he arrived at the hospital in Hargeisa, a bone was sticking out and he was in excruciating pain. With the help of the amazing doctors, his leg is now healing well and he's able to walk properly. His future is starting to look brighter.
I spoke to Abdirahim's aunt, who was with him at the hospital. She thanked World Vision for the free medicine and treatment her nephew had received. "He can now stand and walk and is no longer in pain," she said.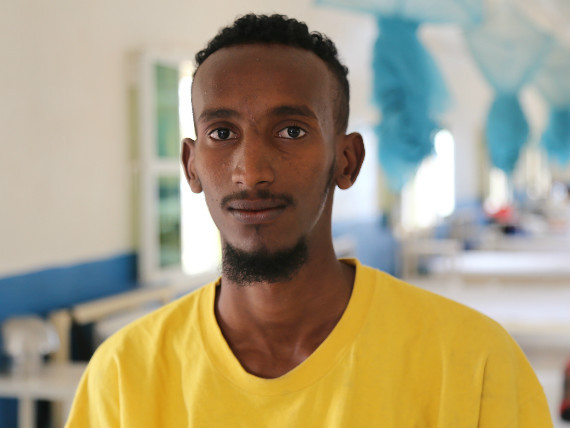 Dalmar, who's being treated at the TB hospital in Hargeisa ©2017 World Vision
I also met 20-year-old Dalmar, who wants to be an engineer when he's older. At the moment though, he's being treated for a relapse case of TB in Hargeisa. He previously paid US $50 - about a week's wages - for treatment at a private clinic that was unable to help him. Now, he's receiving medical treatment free-of-charge, thanks to World Vision's generous supporters.
Despite the challenges we are facing in our fight against TB in Somalia, World Vision UK is proud that we have been part of making these steps forwards.
In collaboration with The Global Fund, the Somalia Ministry of Health, World Heath Organisation and other UN bodies, we have been able to diagnose and successfully treat more than 137,000 patients since 2004. Three years ago, we established the first Multi-Drug Resistance TB centre in Somalia, and are proud to report that together, we achieved a treatment success rate of 77% - far above the global average of 50%.
This gives us the strength and drive to keep pushing forwards with the current challenges. Children like Abdirahim deserve a better future, and we have a fantastic opportunity to be a part of it.
Find out more about World Vision's work in East Africahere
*Names have been changed to protect identity