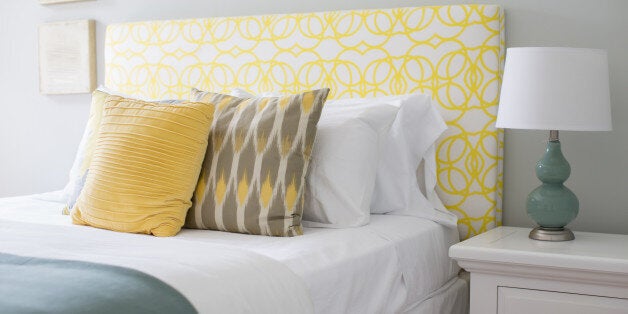 After doing a social media shout out to my followers and having a great response, I was really excited to be working with young couple Rhian and Gareth, who have only recently moved into their first home and need some help in turning their uninspiring bedroom into a place that showcases their personalities and brings a little bit more style and colour into their home. They are planning their wedding later this year and no budget to do anything with their bedroom which made the makeover that little bit more special. I discussed with them what they wanted to achieve and we put together and inspiration board of idea's. We also discussed simple storage ideas as there was a little bit of an issue with clutter and by simply organising books and beauty products into stylish storage cases it would really made the room feel more streamline and spacious.

We were really excited to see what we would find at HomeSense and went in with an open mind and ended up being really spoilt for choice. The main focus of the room was of course the bed so we went with stylish designer bedding that had a lovely Moroccan style print which is a huge trend this season. Some new pillows and cases were also purchased, as well as a chic new lamp, storage boxes, a vase, candles, picture frames and books to add those personal touches.

Overall the bedroom look really fresh and inviting and all the pieces worked really well together in brought in some colour without clashing and create a sense of order and calm in the room. Rhian and Gareth loved the experience and found HomeSense to be a real treasure trove of unique and inspiring pieces.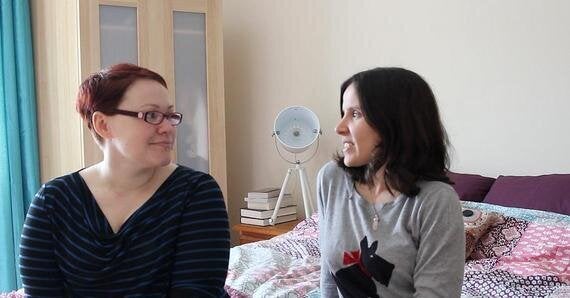 I will also be in store at HomeSense Cardiff on 29 April for an exciting HomeSense Inspiration Day, so why not come down and say hi.