I'm Laura, a South African expat living in Wales with my partner and young son. I run the lifestyle blog Side Street Style which is a combination of many things, mainly my passion for interiors, outdoor spaces, travel and world inspirations, ethical living and fashion, all from a family perspective.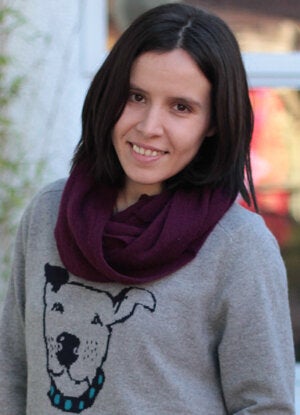 By the time I was six I had already moved through five renovation projects my parents worked on and ever since I can remember there has been some kind of project going on around me.
My mother who has a diploma in Interior Design is my constant source of inspiration and her success has given me a real passion for property and interiors.
In the past few years I have had the opportunity to start my own journey into property and, after the success of our first renovation, my partner and I have moved onto our second property; a 200 year old Welsh terraced cottage which has some lovely original features and is in need some tender loving care to bring it into the 20th century.
We plan to sympathetically improve our property before putting it back on the market in about a year, when we will probably take on another project, a journey which I love sharing with my readers.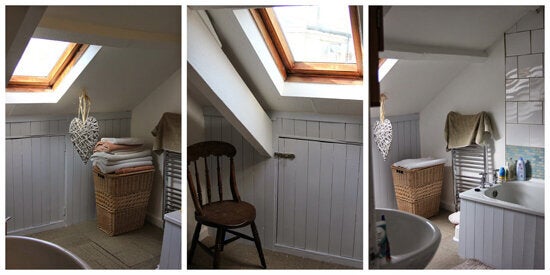 I know some people may be nervous to invest in bricks and mortar when we are still in a recession but if you do it right it could be the best investment you have ever made. Having taken the plunge with our first property and selling it for a profit it allowed us to move on to a bigger project with a smaller mortgage, something that would otherwise had not been possible. People often overlook the processes of dressing up a house, especially when it comes to selling, you need to sell a dream and, therefore, interior design is just as important as the actually layout and build of the property.
What are your views of buying, renovating and redecorating a home during the recession?
I have been blogging for a few years and it's such a wonderful way to share my inspirations, dreams and interior design projects. I invite people into all aspects of our family life from style to fashion and food as well as our love of outdoor spaces, gardening and how to mend and make do. In my home you can find a mix of vintage, reclaimed and re-used pieces alongside designer and handmade items. The thing about interiors is to be open to anything and that is what I love about HomeSense, you never know what you are going to find and there is nothing better than discovering something truly unique that captures your personality. HomeSense is like a treasure trove and I really enjoy the fact you cannot buy online or in a catalogue, it gives a real fresh perspective to shopping for your home as well as being able to fit everyone's budget.
This brings me to why I am especially excited about the HomeSense and Huffington post partnership as it gives me a real chance to share my love of interiors with my readers in a creative and engaging way. Next week you will see my journey to revamp a bedroom with one of my readers. They are a young couple who have just bought their first home whilst organising their wedding, leaving them with no budget to decorate. My top tip - create a mood board and go shopping with an open mind!
At the moment I love natural tones, Scandinavian style and bringing the outdoors in and having practical living spaces that feeds both my creative needs and fun and interaction for my son. I never like to set anything in stone and think rules are for bending (and occasionally breaking) and you need to be able to have fun when it comes to interiors and outdoor living spaces.