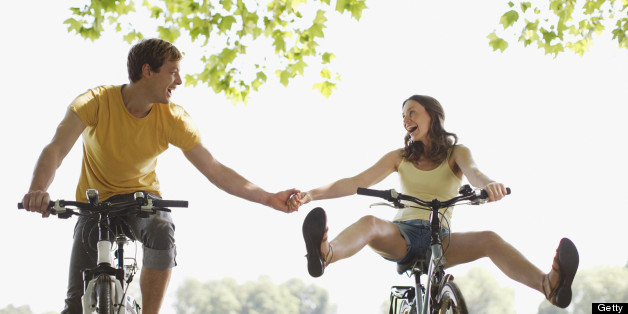 Getty
If you're thinking of planning a romantic getaway in the UK there are plenty of options to choose from. No matter what your budget is or what your interests are, you're bound to find something perfect for you and that special someone in your life.
Let's take a look at some popular romantic getaways in the UK.
A Day Trip
When organising a romantic getaway it's not always possible to get away for that long. Sometimes a day is all you have available. If that's the case, a winery tour is the perfect getaway. There are plenty of wineries to explore in the UK, such as Bookers Vineyard in Sussex. This was actually one of the first vineyards in Britain and is well known for its pinot-noirs. Explore the lovely scenery of the vineyard and sip on delightful wines as you relax and enjoy the tranquillity.
A Mini-Break
This option is ideal for couples who can only be away for a few days. When picking a mini-break, try to choose a location that can be reached easily and relatively quickly; you want to enjoy your time relaxing together in your destination, rather than being on the road for hours. Be sure to pick a location that is close to shops and cafés if you don't want to use your car while you're there. Choose a quaint village and find a local bed and breakfast for the full romantic experience. Many love-inspired accommodation options are on offer from www.sllodges.co.uk.
A Beach Vacation
If you've got a bit more time on your hands, then nothing beats the romance of a beachside vacation. Bournemouth, located in Dorset, is consistently voted the number one beach resort in the UK, according to Trip Advisor. You'll find an abundance of gardens, beaches, and stunning vistas. Some days you can even see all the way to the Needles on the Isle of Wight. You won't be at a loss for sightseeing here, but you can also choose just to take it easy and relax. If you're looking to mix a little history in with your romantic beach vacation, then Holy Island located in Northumberland is the perfect sight to see. It was the early centre of Christianity in the UK.
No matter where you go or for how long, remember that the point of this getaway is to relax and spend time together. It's that that will bring the romance alive on your getaway!