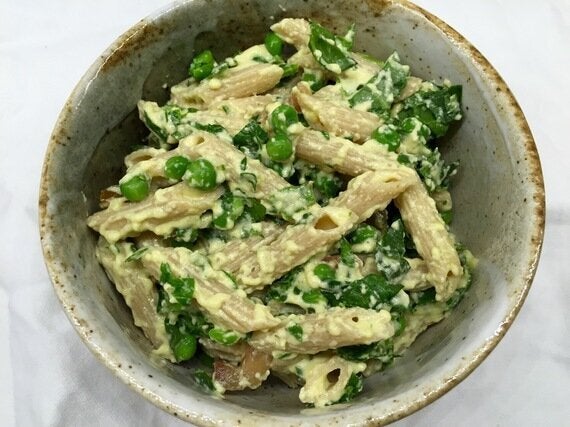 My colleague Emily Hein, RDN, LD recently blogged about how Registered Dietitian Nutritionists (or RDNs) eat cookies, ice cream, macaroni and cheese, brownies and even bacon - oh my! And how it can be annoying when we (registered dietitians) hear "Look! The dietitian is eating a bad food!" However, it's not always clear-cut as to whether a food should be labeled as good or bad without researching the nutrition information, ingredient label and how it was produced.
So what defines a bad food? When it's loaded with sugar, fat, salt, artificial ingredients, processed with chemicals and/or contains zero nutrition we can safely agree that it's unhealthy. Candy, cake, cookies, soda, fast food burgers, fries and chips are typically labeled bad. However, if the cookie is made with organic oats, dates and avocado, we might agree that it's good for you.
With few marketing regulations, food companies spend billions of dollars on advertisements yet often cut corners on quality ingredients and production. Healthy sounding foods and beverages like energy drinks, power bars and smoothies are typically full of sugar. For extending shelf life, store-bought breakfast burritos and lunch wraps are made with flatbreads that are high in saturated fat and stuffed with high-sodium fillings.
Food from restaurants and take-out places, offer little or no nutrition and ingredient information. The tofu stir-fry may sound healthy but it's likely loaded with salt and oil. Obviously, it's better to cook and eat at home because there is control over the ingredients. But that's not always fun, right?
The truth of the matter is that besides being difficult to decide whether or not a food is good or bad for you, there are varying degrees and opinions and it is often more dependent on the total day's intake rather than pointing a finger at one food. A small taste of dessert is not the end of the world, especially if you've eaten a well-balanced diet throughout the day. However, a 16-ounce steak (about a half a kilogram of meat) cooked in butter would not be considered a healthy menu option-- portion size, preparation, cooking technique, and even knowing how the cattle was raised all matter!
So next time you are out with your dietitian friend or spot me on the street eating an ice cream cone, don't point your finger because that scoop of frozen dessert may be low-fat, organic, tart frozen yogurt, or it could be full-fat, high-sugar ice cream. Both contain calcium and protein and have a better nutritional profile than that seemingly healthy slice of gluten-free carrot cake you ate last night!
Layne's Healthy Mac n' Cheese Recipe
Use organic ingredients when available:
8 ounces (225 grams) dry whole-grain penne pasta (or 2 cups cooked)
3 ounces (90 grams) reduced fat cheddar cheese, grated or finely chopped
1/2 cup part skim or whole ricotta, without carrageenan
1/2 tablespoon flour
1/2 cup fat free milk or unsweetened soymilk
1 cup baby spinach, chopped
1 cup diced tomatoes (optional)
1 cup frozen peas, thawed
1/8th teaspoon white pepper
1/2 tablespoon dried oregano
Cook macaroni according to directions, drain and set aside.
In a medium saucepan, on low heat, bring milk to a simmer (do not boil).
Whisk in flour and stir for about 2 minutes, until mixture starts to thicken.
Whisk in ricotta and cheddar until combined and melted, around 3 to 4 minutes.
Gently fold in spinach, peas, and optional tomatoes. Add macaroni, white pepper and oregano.
Combine well and serve.
Nutrition Information per serving using part-skim ricotta with tomatoes (232 grams):
6.9 g Fat (4 grams Saturated Fat)
High in Vitamins A,C, Calcium, Iron, Selenium