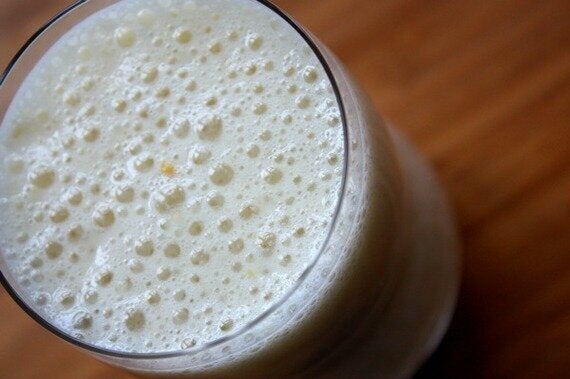 Not every ingredient in a natural food product may be good for you. There is evidence that carrageenan, a gum derived from seaweed and allowed in organic and natural foods as a thickener and stabilizer may be causing a host of gastrointestinal problems.
Carrageenan and other gums like guar, locust bean, gellan and xanthan gum are found in salad dressings, sauces, plant-based milks, processed cheese, ice cream, cream, cottage cheese, sour cream, frozen foods, infant formula and many other processed foods.
According to Joanne Tobacman, MD, associate professor of clinical medicine at the University of Illinois School of Medicine at Chicago and a carrageenan researcher, "carrageenan predictably causes inflammation, which can lead to ulcerations and bleeding". Previous research showed a link between carrageenan and stomach cancer in laboratory animals.
Cornucopia Institute, a U.S. organic watchdog group was critical of carrageenan's use in organics and launched a nationwide petition urging the U.S. FDA (U.S. Food and Drug Administration) to ban the ingredient from the U.S. food supply. Recently, a number of food companies world wide, voluntarily removed carrageenan from their ingredient labels.
The plant-based beverage industry has been swapping our carrageenan with gellan gum--a water-soluble high molecular weight polysaccharide that is produced through the fermentation of carbohydrates in algae by the bacterium Pseudomonas elodea.
This fermented carbohydrate is purified with isopropyl alcohol, then dried and milled producing a powder. Then it's added to most plant-based beverages like soya and almond milk found in the dairy case and on supermarket shelves.
Consumers need to be savvy about what's inside their food. Besides reviewing the nutrition information on a label, it's just as important to read the ingredients.
Water, Hulled soya beans (6%), Sugar, Acidity regulators (Monopotassium phosphate, Dipotassium phosphate), Calcium carbonate, Flavouring, Sea salt, Stabiliser (Gellan gum), Vitamins (Riboflavin (B2), B12, D2)
Water, Hulled organic soya beans* (5.9%), Organic apple juice concentrate*, Sea salt * organically grown/produced
As a general rule, gums can be problematic for those with digestive issues. If food companies were willing to remove gums and print "shake well" on the labels, stabilizers like carrageenan and gellan gum would not be needed in plant-based beverages and other food products. However, consumers must be knowledgeable and willing to give up convenience and appearance in exchange for products that do not contain gum additives and are generally safer.
Alternatively you can make your own nut milk. Here is a simple recipe for almond milk:
Organic Almond Milk Recipe
1 cup organic raw almonds
1 teaspoon organic vanilla extract or a vanilla bean
1/2 cup organic dates, chopped and soaked overnight in 1 cup water, then drained
Soak almonds overnight or up to two days covered with 2 cups of water and salt.
Then drain and discard the soaking water.
Rinse almonds in cold water and place in a high-power blender with 2 cups of fresh filtered water. Blend until smooth and creamy.
Strain mixture into a large bowl through a cheesecloth and squeeze out all of the milk.
Put milk back into blender with vanilla and dates. Blend until smooth.
Store in a glass jar in the fridge for up to four days.
*Alpro is a European brand sold in the U.K. and owned by U.S-based WhiteWave Foods Company.
Related