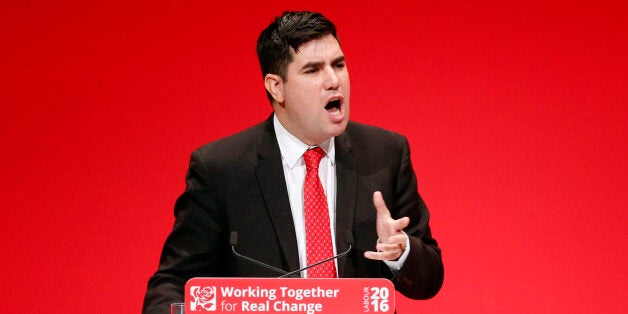 On Wednesday 26 July 2017, at the Supreme Court, Unison won a historic victory for employment rights and access to justice. The significance of the Supreme Court's Judgment that the Employment Tribunal Fees created by the Conservative and Liberal Democrat Coalition back in 2013 are unlawful and impede access to justice cannot be overstated.
It means that the Ministry of Justice has been operating unlawfully for 4 years. Junior Conservative Justice Minister Dominic Raab was dispatched by Theresa May, Secretary of State for Justice David Lidington and Co. to publicly and humiliatingly concede that the Government will have to "take immediate steps to stop charging fees in employment tribunals and put in place arrangements to refund those who have paid".
As well as writing to Unison General Secretary Dave Prentis to congratulate him and Unison on this victory for working people everywhere, I also wrote a to David Lidington - who was recently drafted in to replace the widely discredited Liz Truss as Secretary of State for Justice. In my letter, I asked David Lidington six important questions:
1. How much money from the public purse has the Government spent defending its unlawful and unjust policy?
2. When will the Government be issuing a full and unequivocal apology to working people and their families for deliberately and unlawfully blocking their access to justice?
3. When will the Government be issuing a full and unequivocal apology to people and families who had to undertake disclosure of their personal financial circumstances in an intrusive and even humiliating level of detail as part of the Government's failed 'Fee Remission' Scheme for Employment Tribunals? From my time as a trade union lawyer I remember someone I represented who had been sacked and who had no earnings being asked to explain why a relative had given them £10 in the run up to Christmas.
4. By what date will the Government have fully reimbursed all those who were unlawfully required to pay Employment Tribunal Issue Fees and Employment Tribunal Hearing Fees?
5. Whether or not the Government will be setting up a scheme, system or arrangements to ensure that all those who were unlawfully treated by their employers but didn't issue an Employment Tribunal case because of the applicable Issue Fee, or didn't proceed to the Employment Tribunal Hearing because of the applicable Hearing Fee, are restored to the position in which they would have been had it not been for the Government's unlawful policy?
6. Given that the Supreme Court's Judgment states that "In order for the fees to be lawful, they have to be set at a level that everyone can afford, taking into account the availability of full or partial remission", will the Government now commission an independent review of the effects on access to justice of the fees in other Courts and Tribunals? Given the Government's record of denial in relation to their unlawful Employment Tribunal Fees, it is clear that the Government cannot be trusted to carry out this review itself.
I - and many others - await David Lidington's responses to my questions with interest.
But if we want to know why the Conservatives really loved their unlawful Employment Tribunal Fees so much, then they have already spoken from the heart on that. In Parliament, back on the 20th of March, I was speaking about the iniquitous effects of Employment Tribunal Fees when Conservative MP Jonathan Djanogly stood up and declared that without Employment Tribunal Fees, Employment Tribunals amount to "something for nothing". He indignantly asked "Is it not the case that if someone can get something for nothing, they are likely to take it up? That was the core problem with Employment Tribunals when people had to pay nothing to get access". As I pointed out in response, this was a very useful intervention because it made the Conservative view of access to justice abundantly clear. It is shameful for a Government to regard citizens who are attempting to assert their legal rights such as the right to be paid the National Minimum Wage or the right not to be discriminated against at work or the right not to be unfairly sacked as consumers chasing "something for nothing". They are citizens with rights that need to be protected and be able to be asserted. Jonathan Djanogly spoke from the beating heart of the Conservative Party on this issue. He is no maverick, fringe Tory. He has held a number of senior positions - including as Parliamentary Under Secretary of State at the Ministry for Justice in the Coalition Government.
As an Employment Tribunal lawyer who spent years representing workers who had been unfairly sacked, not had their wages paid, been punished for being trade unionists or discriminated against for their religion, for being a woman, for being pregnant, or for being from a black or minority ethnic background, I couldn't have been happier to see the Employment Tribunal Fees cooked up by the Conservatives and Liberal Democrats consigned to the dustbin of history where they belong.
I was proud that Labour's Manifesto, For The Many, Not The Few, contained a clear commitment that a Labour Government would abolish Employment Tribunal Fees. The Conservative Government would never have voluntarily given up their immoral system of Employment Tribunal Fees. They were attached to them precisely because they did what they were intended to do - put up a barrier to justice for working people and give a green-light to unscrupulous employers.
Congratulations to Unison for their historic victory at the Supreme Court. It is just a shame that the Government did not listen to the trade unions, the legal community or to the Labour Party. If the Government had done so, it would not have found itself in the shameful position it now does - having been brought bang to rights for unlawfully restricting access to justice for its own citizens.
Richard Burgon is Shadow Secretary of State for Justice and Labour MP for Leeds East