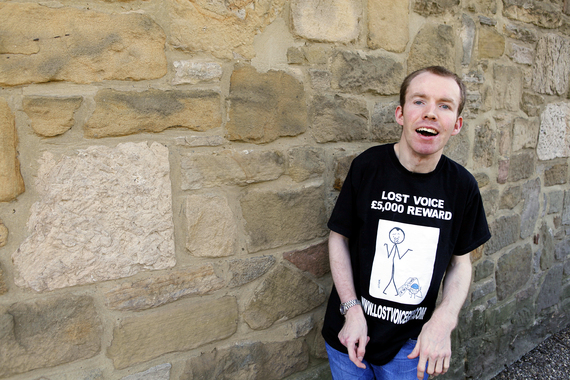 Photo credit: Caroline Briggs
Ask someone to name a famous British disabled person and, more often than not, they'll probably name a Paralympic athlete. It's easy to understand why. The success of Team GB in both London and Rio has done wonders for the profile of disabled people everywhere. Not that you'd always believe that was the case if you listened to the government and some of the mainstream media.
It would seem that Britain has a very weird relationship with disabled people. We are either seen as 'superhuman' or as some sort of burden on society. There just isn't any middle ground at all. We are encouraged to go out and become Paralympic superstars on one hand, while the other hand takes away the ability for us to live independently.
Recently, the disability charity Scope found that 82% of disabled people believe the Games made disabled people more visible in wider society and challenged negative assumptions about what disabled people can achieve.
But, away from the bright lights of the Games, the powerful representations of disability and incredible sporting achievements, life is still too tough for many disabled people
I'd never make it to the Paralympics anyway. If you have seen the way I walk before you'll probably realise that I'm not good at any sports. I can hardly walk, never mind run. In fact, the closest I've come to doing anything remotely athletic is when I used to go horse riding when I was little. Even then, I was given a horse with only one eye. It's almost as if they thought that I wasn't disabled enough already, so they thought they'd make it worse by giving me a blind horse!
We need to have better representation of disabled people across the board, and not just in sport. We now regularly see Alex Brooker (The Last Leg), Cerrie Burnell (Cbeebies) and RJ Mitte (Breaking Bad) but there are lots of other talented disabled people who are struggling to get into the business.
By having more disabled people on our TV screens, only then will I no longer get people asking stupid questions such as 'Can you have sex?' 'Have you ever tried to talk just to see what would happen?' and 'Are you as clever as that Stephen Hawking bloke?' It's time to end the awkward and the only way of doing this is to take the stigma away from being disabled. The mainstream media has a massive role to play in this.
And this is why I am proud that my sitcom pilot for Radio 4 has a lead character who is disabled. I can't think of many others off the top of my head. I've always wanted to write a sitcom which included a disabled person. Not particularly to raise awareness or anything (although I appreciate that it will). I just thought it would make a pretty unique angle. So when I won the BBC New Comedy Award and got the chance to develop something for Radio 4, I jumped at the chance to pitch the idea to them. If I'm being honest, I never really thought about the disabled character having a lead role, and I certainly didn't think about them being non verbal (imagine the headaches that caused for a radio show!) but as we discussed it in more detail, it became apparent that this could really work.
One of the reasons I think it worked was because the main character has both his 'normal' computerised voice and also his inner head voice. The idea behind the head voice was simple. I don't sound like a machine when I'm thinking, so we thought it would be nice to have both, and have them bounce off each other a bit. It gives the character a nice contrast.
To be on the same radio station as some of my heroes such as the League of Gentlemen and Ross Noble is such an exciting prospect. I really hope my sitcom is funny enough to follow in their footsteps. But I also hope that it shows that disabled people don't have to be superhuman. They're just human, with lives and friends and everything else. Maybe one day society will realise that too.
Lee Ridley's first sitcom pilot 'Ability' can be heard on BBC Radio 4 on Saturday 7 January 2017 at 11.30pm and on the BBC iPlayer after broadcast.