As always, London has come out on top with its winter pop-up offering. Whether you want to get into the spirit of Christmas by watching a cheeky screening of Elf, or if you'd prefer to warm up with some hand-crafted hot chocolate cocktails in a snow-frosted hideaway, there's something for everyone this winter. To ensure you make the most of the capital's unique pop-up scene, DesignMyNight have named their top 10 picks.
The UK's first ever rooftop curling club has found a home atop Roof East in Stratford. Only here until the end of December, make your way down to Sliders for hot toddies, Rockadollar street food and 360 views of London. Once you're finished showing off your prowess on the curling lane, make sure to save time for a karaoke session in Lucky Voice's Heart Break Hotel and Love Shack cabins.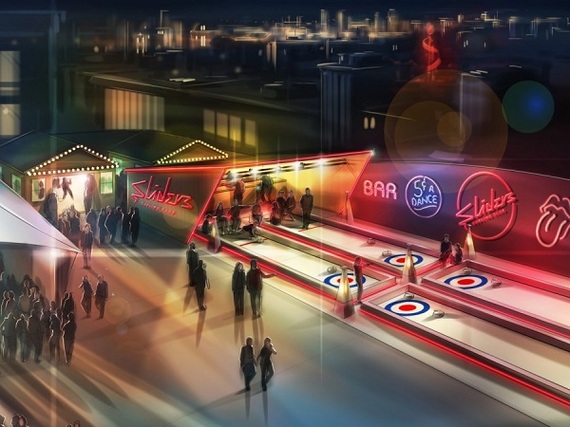 If you're looking for a cosy winter hideaway with hot chocolate cocktails (yes, hot chocolate cocktails), you need to take a trip to Dalloway Terrace. They've transformed their space into a snow-frosted wonderland complete with sheep skin rugs; and they're running a weekly film club in the lead up to Christmas Day. You will be welcomed in with a shot of Génépi liqueur at this festive pop up, plus homely hot water bottles to keep you toasty throughout your stay.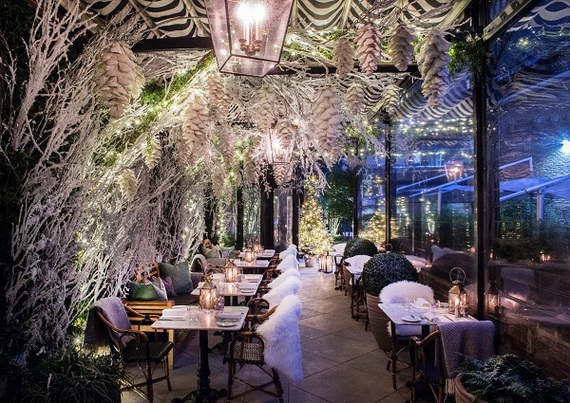 Pop Up Screens are showing all of your favourite Christmas films this winter, from It's a Wonderful Life to The Grinch. But wait, there's more. This quirky pop-up is hidden behind a Narnia-like wardrobe in Hackney, and once you find it, you'll be met with a world of fake snow and Christmas trees. As for the snack and drink situation, there will be a bar on site stocked with mulled wine, brownies and popcorn.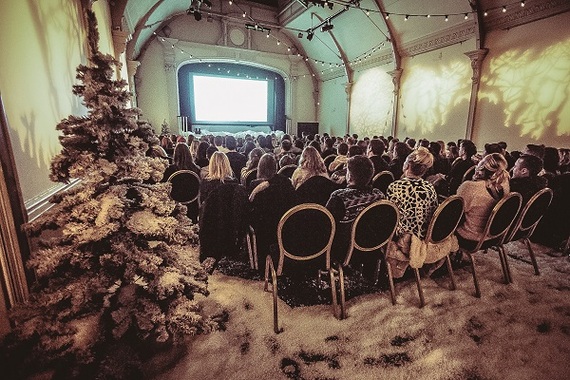 Grab your swords and your shields; the rooftop at Queen of Hoxton has been transformed into a Viking stronghold and it's here until early 2017. Wave goodbye to ground level this winter and take advantage of their long boat bar in the sky, where you can get your mitts on an interesting mix of cocktails. Take our advice and order their Hot Buttered Rum, though - it's incredible. Boasting a traditional line-up of bites and unique weekly workshops that range from braiding to ancient jewellery making, this pop-up is as unique as it gets.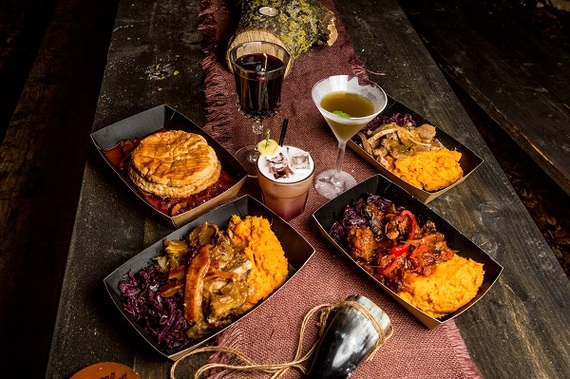 For one weekend only, Parson's Green is getting its own German Christmas market. Head over this December and do figure eights on their ice rink, or snuggle up under the stars at their open air cinema screening festive favourites Home Alone, Elf and Love Actually. Once you're finished making the most of their outdoor activities, scoot into the heated marquee for live entertainment and winter cocktails.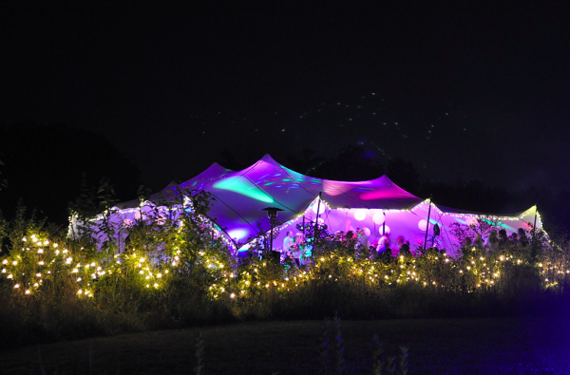 The Rooftop Film Club have decided to take things indoors this winter, so; there's no need to worry about rocking the Rudolf look in freezing temperatures. Not sticking to all things Christmas, they will be screening a range of movies throughout December, from Ab Fab: The Movie to Miracle on 34th Street. Peckham's Electric Theatre will also have a licensed bar on site if you fancy a glass of the strong stuff, and freshly popped popcorn for the ultimate cinema experience.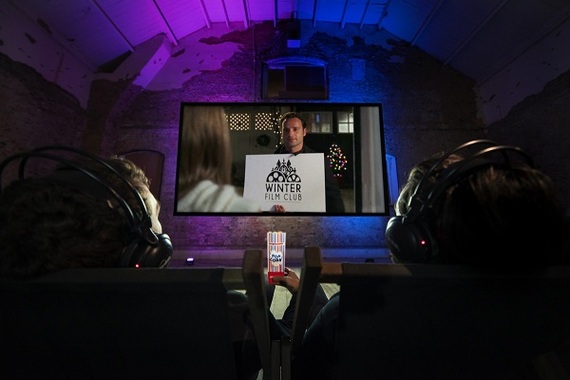 Dram and Smoke are back again with their Xmas Project pop-up. If you've missed it the past couple of years, make it your priority to visit this time around. Set up in a leather tannery warehouse, your ticket to this all-things-Scottish feast will include a welcome cocktail, a five-course tasting menu and live entertainment. Not your typical Christmas banquet, expect wild venison and bone marrow pie instead of turkey, and whisky ice-cream for dessert.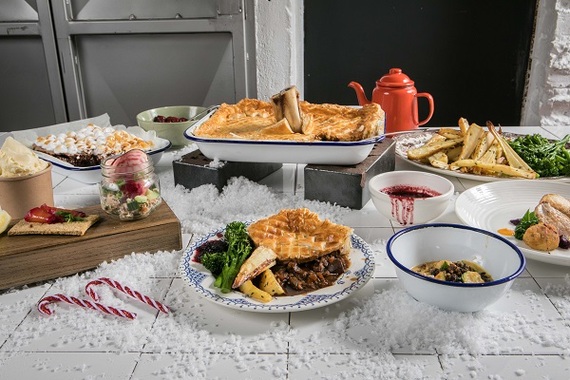 Nordic Yulefest is back, but this year they have a few tricks up their sleeve - like alcoholic snow that's infused with pear and cinnamon. That's right, alcoholic snow. Nestled in the heart of trendy Shoreditch, this quirky pop-up will have an abundance of Scandi charm, Christmas-themed cocktails and Swedish delicacies to keep you partying until the early hours. If you're not afraid of upsetting the big man in the red suit, give the barbequed reindeer a try.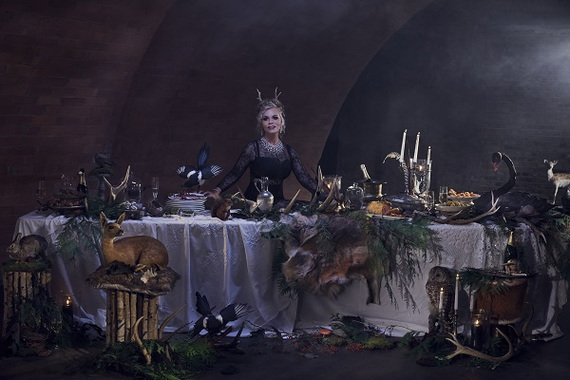 York and Albany's Gingerbread Cabin pop-up looks like it's been plucked straight from the pages of Hansel and Gretel. This cookie-coated cabin is decked out with warm tartan throws, gingerbread cushions and glittering garlands. Just as impressive as their interior is their food and drink offering. The have gingerbread espresso cocktails and everything from festive afternoon tea to savoury and sweet canapes to fill your tummy.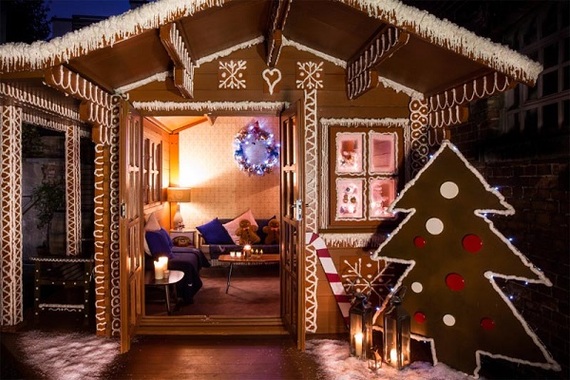 Only here until the 17th December, you need to act quickly if you want to catch Last Days of Shoreditch. This neon lit hideaway is home to many street food vendors including Wingmans, The Cheese Truck and Rainbo. From gyozas packed with Asian flavour to wings tossed in signature sauces, you're guaranteed to go home satisfied. Sheltering itself from the elements, the space is fully heated and under cover so you can dance to their impressive DJ line-up until it's time to call it a night.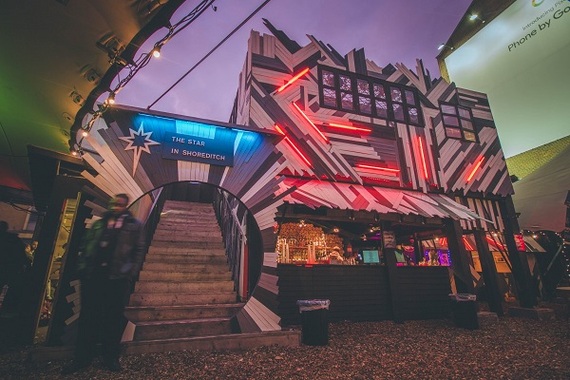 For more info on events in London and quirky pop-ups, visit DesignMyNight; and follow them on Twitter and Instagram; @DesignMyNight.
This post has been published on The Huffington Post's blogging platform. The views and opinions expressed in this blog are those of the author and should not be taken as those of The Huffington Post. The Huffington Post does not allow bloggers to acquire products, access or accommodation for review in the site's name.