It may not seem like it but Bilal, 16, is one of the lucky ones.
Forced to flee Syria as the conflict intensified, Bilal made the dangerous crossing across the Mediterranean from Turkey to Greece, eventually arriving in Calais. The journey took over a year.
Travelling without his parents, who had to stay in Syria to look after his elderly grandparents, Bilal recounts how he was exposed to huge danger on this journey.
"On the journey from Turkey to Greece there were 45 people on our tiny boat. There were patrols looking for boats so they would keep stopping. At one point there was a hole in the boat and we were so scared but the smuggler refused to stop. We were constantly fearing for our lives."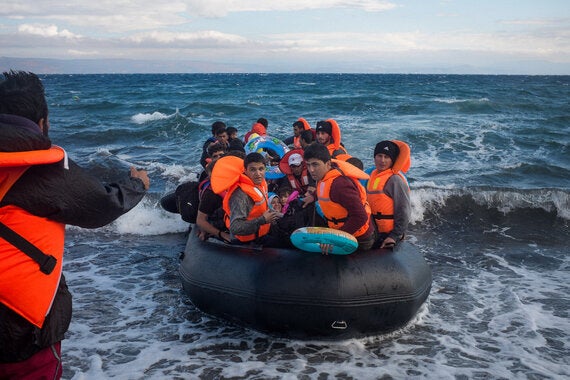 Children and families arrive by boat to Lesbos, Greece © UNICEF/Gilbertson
Having made it to Calais, Bilal applied for asylum to be reunited with his elder brother who was living in the UK. Despite having a legal right to be reunited and the UK Government having committed to make family reunion happen quickly, Bilal was stuck in the camp for more than seven months. It was thanks to the efforts of organisations such as Citizens UK that earlier this year Bilal was one of a number of unaccompanied Syrian children who were reunited with family in the UK.
Bilal is now safely living with his elder brother.
"The worst part of my journey was being in Calais because most people there were subjected to violence and humiliation. Every day people would try to find ways of leaving. We tried to board a train to get to the UK. I saw two of my friends fall under the train and they died right there on the tracks.
"I feel very lucky to be here in the UK. Some people have a negative idea of refugees but we just want another chance at a better life."
Despite some progress in helping those like Bilal, there are still at least 157 unaccompanied children stuck in Calais, while their family members wait desperately for them in the UK.
Every day that children wait is another day they are alone and in danger. Another day that they could fall prey to traffickers. Another day that they are out of school. Another day they become more desperate to risk their lives on dangerous journeys.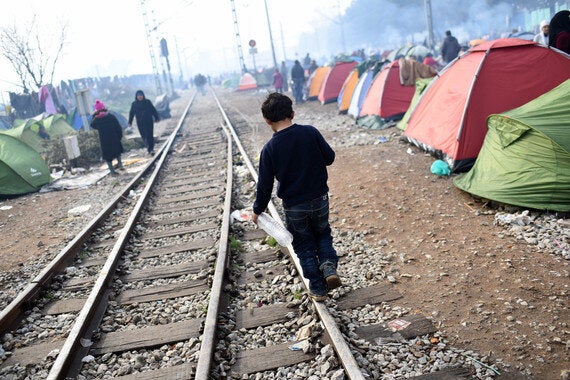 A boy walks along the train tracks connecting Greece and the former Yugoslav Republic of Macedonia © UNICEF/Georgiev
Many of these children have a legal right to be reunited with their families waiting for them in the UK and yet it isn't happening.
At Unicef UK, we welcomed the Government's decision to support unaccompanied children both in Europe and in conflict regions, but this commitment needs to result in action now.
Waiting seven months like Bilal did is unacceptable.
The UK Government must speed up existing family reunion procedures by sending immigration officials to Europe to process these cases quickly. Children's lives should not be left in limbo any longer.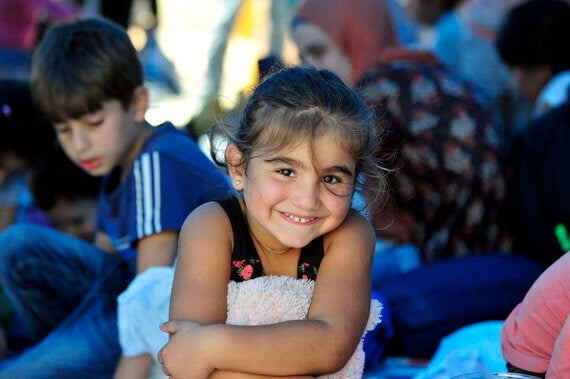 Lamar, 4, waits in a reception centre near the town of Gevgelija, on the border with Greece. Lamar travelled with her mother for just over two months from Syrian to the Gevgelija border crossing. They are heading to Germany to reunite with Lamar's father.©Unicef/Georgie
The 157 unaccompanied children in Calais who have family ties in the UK, should be reunited with their families in time to start school in September. By taking this action the government can show it is serious about its recent commitments to refugee children.
In providing safe and legal routes to family reunion, we are also urging the UK Government to widen UK immigration laws. Under current laws, children can be reunited with parents, but not extended family members. This fails to recognise that after years of conflict, many of these children have been orphaned - but they may have grandparents, aunts and uncles, or adult brothers and sisters in the UK who could care for them.
By widening the rules, the UK can ensure children living in conflict regions can be reunited with their families safely and legally, rather than having to risk their lives on dangerous journeys through Europe.
A child is a child, whether they are in Syria, Jordan, Greece, Calais or the UK. They all have an equal need to be protected and an equal right to be safe from exploitation, abuse or trafficking.
Help reunite refugee children like Bilal with their family now.