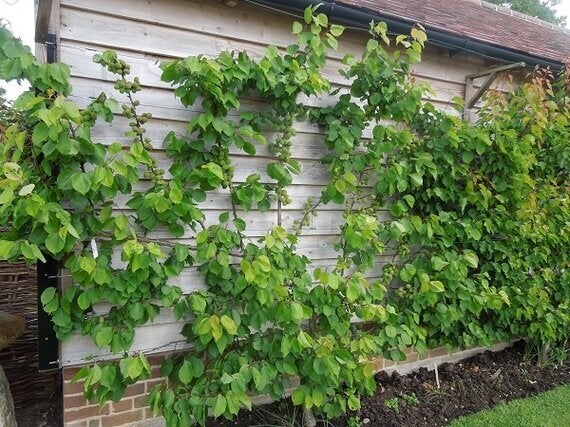 I experienced serious fruit tree envy recently when visiting Kenton Hall in Suffolk, home of the McVeigh family and their longhorn cattle. It's also home to Aunt Paddy and Uncle Howard, possessors of a lovingly-tended kitchen garden and crucially, of three or four espaliered apricots. Howard is rightly proud of them and says they produce a good crop of fine-flavoured fruit.
We have apples and pears, plums and gages, quince and cherries, blueberries, strawberries, raspberries, tayberries, gooseberries, red-, white- and blackcurrants and something Dutch I can never remember the name of. What we don't have are any apricots, so I was well jell, as my nieces and nephews probably wouldn't be caught dead saying. I did, however, manage to source a few punnets in our local Co-op.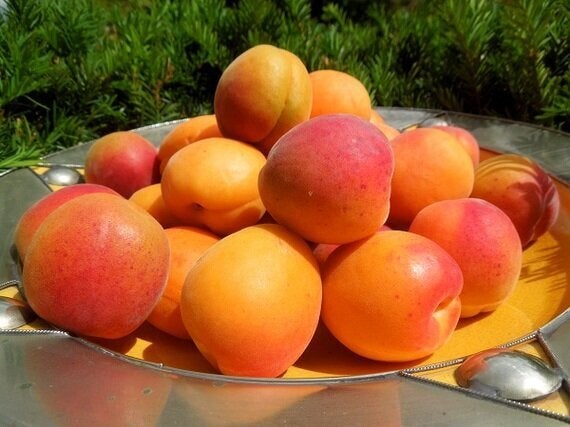 Usually I make apricots into a conserve, which is without a doubt the most popular jam in the Portly preserve cupboard. This time though I kept a few back to make this gloriously sticky tarte tatin.
I added a few chunks of preserved ginger as I like the marriage of flavours. If you don't, just leave it out. You might like to think about sprinkling a few fresh thyme leaves over the tart instead, when it comes out of the oven. You'll need an oven-proof frying pan or shallow casserole of around 26 cm diameter.
Apricot and Ginger Tarte Tatin (serves 6)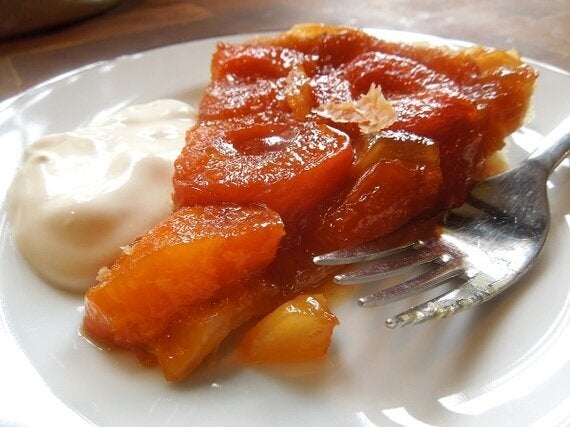 10-12 fresh apricots, halved and stoned
3-4 chunks of preserved ginger, chopped
1 sheet ready-rolled puff pastry
100g golden caster sugar + 50ml water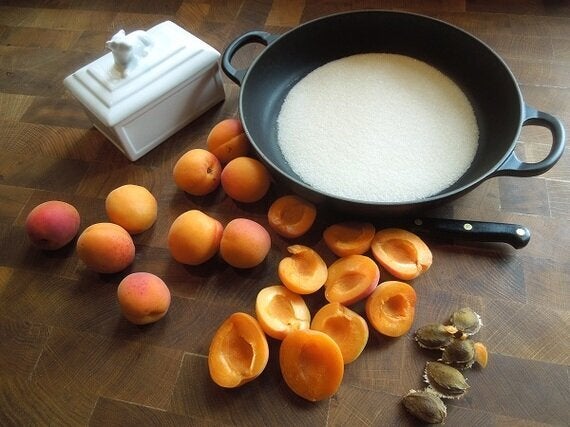 Preheat the oven to 190C/375F/Gas Mark 5.
Melt the sugar with the water over a moderate heat and cook until it forms a chestnut brown caramel. Please, please be careful around the hot caramel as the smallest speck stuck to your fingers will result in blisters. I speak from experience.
Remove from the heat and whisk in the butter. It may separate a bit but keep stirring and it will blend into a smooth creamy caramel.
Place the apricots on the caramel, cut side down, in concentric rings then put the chopped ginger (if using) into the gaps.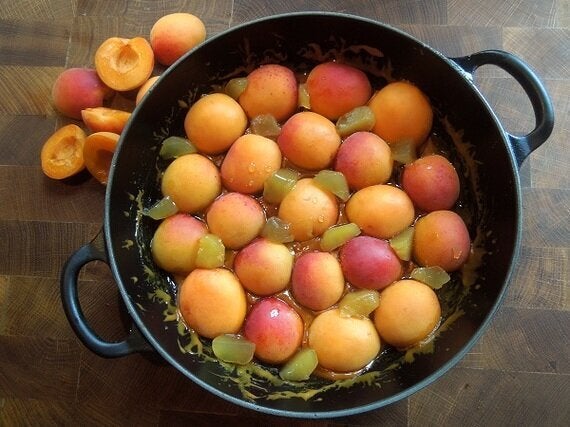 Cut a circle of pastry that is 2 1/2cm wider than the diameter of the pan - you may need to roll it out a little more. Drape it over the top of the fruit, tucking the edges down the sides using a wooden spoon or a spatula, so you don't touch the caramel. Cut some slits into the pastry to let the steam escape.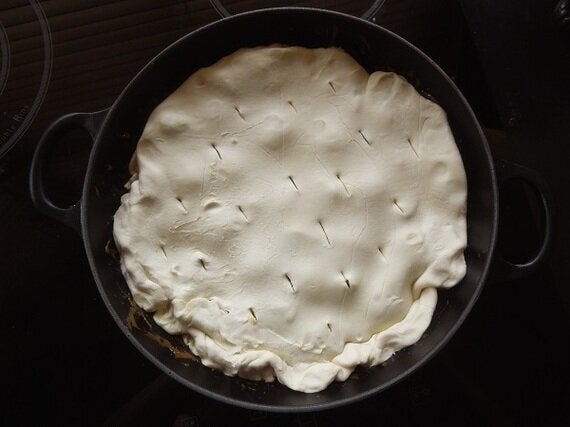 Bake in the pre-heated oven for 25-30 minutes until puffed and golden and bits of the caramel have bubbled up round the sides.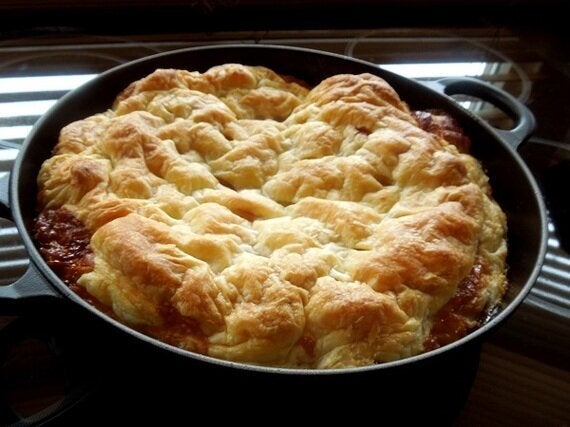 Using oven gloves, place a plate over the top and quickly invert the pan so the tarte tatin is now fruit-side-up on the serving plate. If any of the pieces of fruit stick to the pan, just replace them on the tart.
Allow to cool for 15-20 minutes but eat while still warm and before the juices make the pastry soggy. Good with crème fraîche or vanilla ice cream.