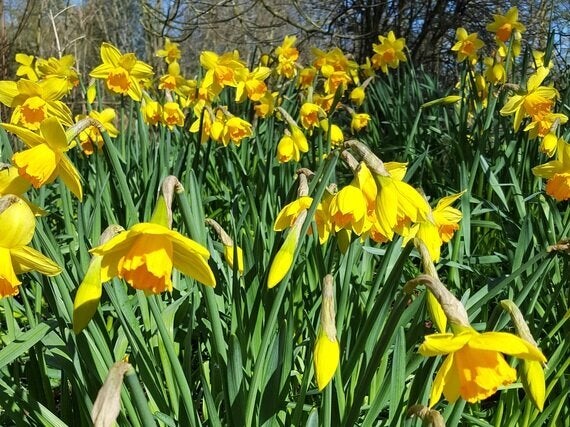 This is a lovely recipe for an Italian Easter bread given to me by my sister-in-law Sarah many years ago. It's a sweet, citrusy yeasted bread or cake, similar to panettone and not a million miles from a hot cross bun. Normally you divide the risen and knocked-back dough into four balls and put them side by side in a cake tin for their second rise.
But because I like to make a rod for my own back - and because I thought they'd look pretty - I decided to make them in old clay flower pots instead (I did dishwasher them, honest, guv). You can go down either route.
If you use flower pots, I would advise using ones no smaller than about 12 cm diameter and 9-10 cm high. I tried this with very small pots and I thought the loaves looked rather peculiar, tall and thin and the dratted things kept falling over. If you use a cake tin it should be about 18cm/7" in diameter, well greased.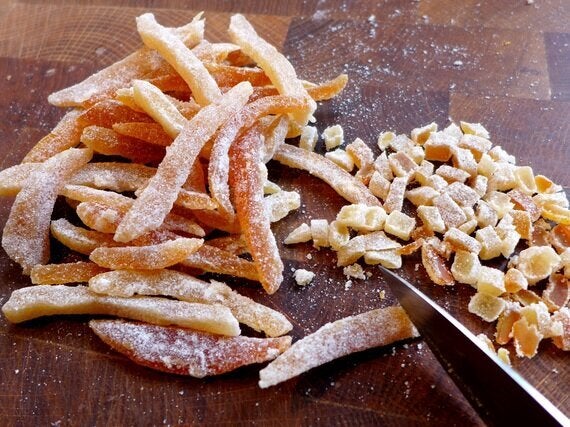 Oh, and a note on candied peel. If you can source it - and can afford it - those whole chunks or big strips of peel you can buy in some delis are nicer than the chopped stuff available in supermarkets, although the latter will do perfectly well for this recipe. You can make your own, of course, and it's a lovely thing if you have the time but frankly there are only so many hours in anyone's day.
Italian Easter Flower Pot Bread (makes 1 large or 3-4 smaller loaves)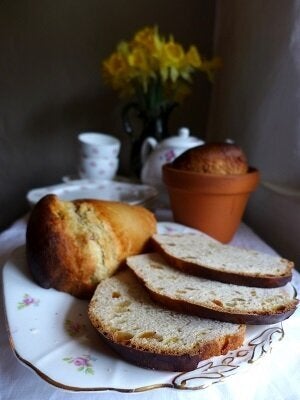 450g strong white bread flour
7g/1 sachet fast-acting yeast
To glaze: 1 egg beaten with 1 tbsp water
In a bowl, combine half the flour with the eggs, yeast, salt, sugar, spices and lemon zest. Heat the milk and butter together and allow to cool to blood temperature. Pour it into the bowl, mix thoroughly and leave for 20 minutes. You should see some bubbles rising.
Add the remaining flour to form a soft dough, stir in the candied peel and knead for 10 minutes until you have a smooth, elastic dough. Place in a lightly oiled bowl, cover with a damp tea towel and allow to prove until doubled in size, about an hour to an hour and a half.
Pre-heat the oven to 180C/350F/Gas Mark 4 and place a shelf just below the centre of the oven: they rise a lot during the bake. If you're using flower pots, oil them thoroughly and line the bases and sides with baking parchment or silicon baking paper. Try to keep it reasonably smooth around the sides or you'll get wrinkles and you can't botox bread.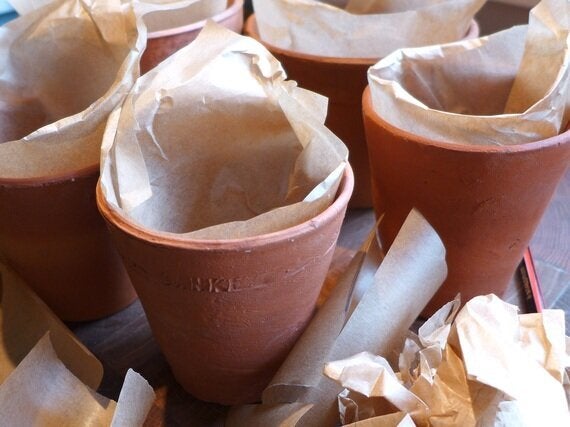 When the dough has risen, punch it down and divide into four parts. Place in the flower pots/tin, cover again and leave to rise in a warm place for 30 minutes, then glaze with the beaten egg.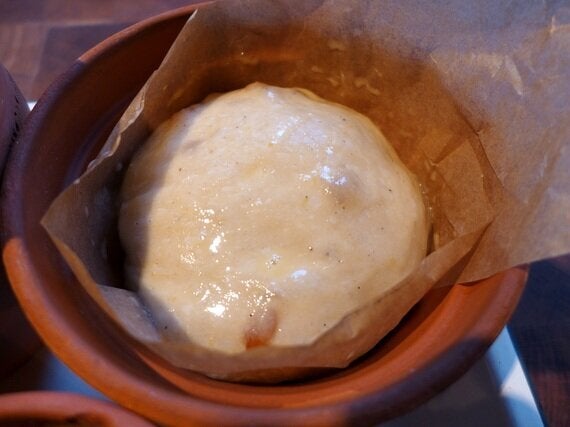 Bake, depending on the size of your flower pots, for 30-40 minutes or until risen and golden (about 40-45 minutes if you're using a tin). The loaves should sound hollow if you tap the bottom when you turn them out.
Allow to cool in the pots for five minutes then remove them to a wire rack to cool completely. You can put them back into the pots for presentation purposes. Buttered or eaten as they are, they're lovely for breakfast or, with a cup of good coffee, for elevenses or an afternoon snack.