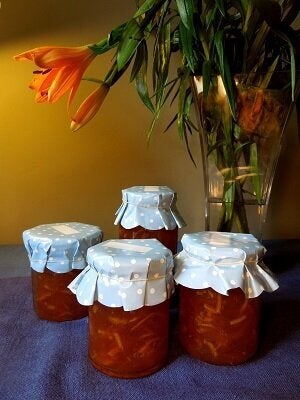 Proud of your home-made marmalade? You've only got a couple of weeks if you fancy your chances in the annual World Marmalade Awards, due to take place in Cumbria on February 28 and March 1.
With categories like Clergy Marmalade, Peers and Political and Campanologists Marmalade, there's surely an opportunity for everyone from high to low (or both if you're swinging from a bell rope).
We eat a lot of marmalade in our house and making it is a January ritual. There's still time, just about, to source some seasonal Sevilles and get stuck in. Most dedicated marmalade makers have their own favourite recipes. You can find mine here.
Delicious though marmalade is when spread on buttered toast, it has other culinary uses. Stirring some into a sauce for duck is the obvious choice, although orange flavours go well with pork, too. But don't stop at savoury dishes.
My mum used to make a classic Bakewell tart as a teatime treat and I loved it when I was a child. Here I've substituted Seville orange marmalade for the usual raspberry jam in the filling and as it turns out it's a really good combo. The marmalade provides a tangy contrast to the sweet shortcrust base and almond sponge topping.
Marmalade Bakewell Tart (serves 6-8)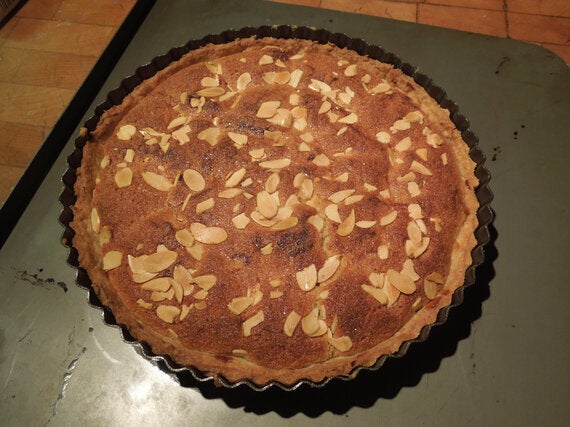 Ingredients for the sweet shortcrust:
100g (4 oz) butter, cubed
15g (1/2 oz) white cooking fat, cubed
2-3 tbsp Seville orange marmalade
1/2 level tspn baking powder
50g (2 oz) ground almonds
Few drop of almond extract
Flaked almonds for sprinkling on top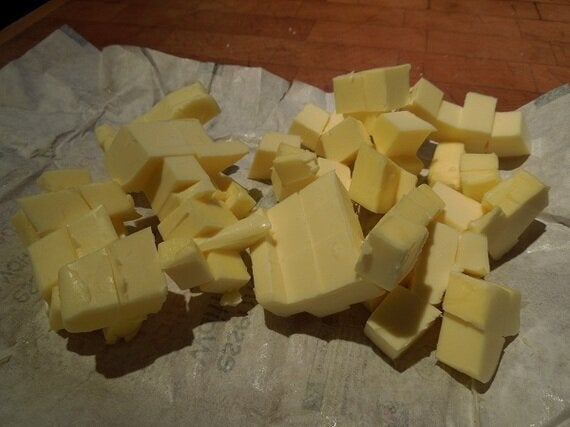 To make the pastry, sift the flour and salt together then rub in the cubes of fat using your fingertips (or whizz it all in a food processor) until it resembles breadcrumbs. Stir the milk into the sugar and sprinkle over the mixture and cut it in with a knife (or whizz again) until the dough clings together and leaves the sides of the bowl.
Turn onto a floured work surface and knead a couple of times to remove the cracks. Wrap in cling film and rest in the fridge for 15-20 minutes.
Preheat the oven to 400f/200C/Gas Mark 6.
Roll out the pastry thinly on a floured board and use to line a loose-bottomed 20cm/8" flan ring or tart tin set on a baking tray. Don't trim it yet because it will shrink when you chill it again.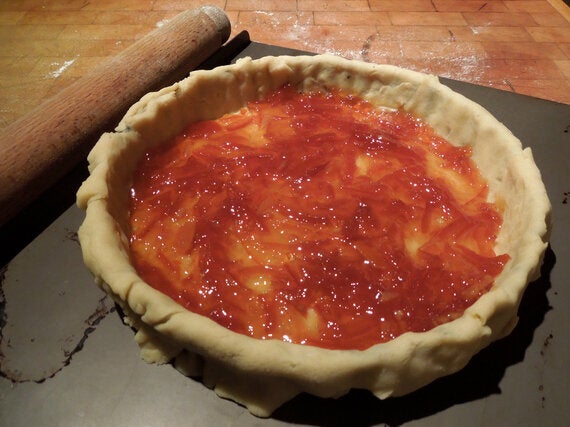 Spread the pastry base with the marmalade and pop it all back in the fridge while you make the topping.
Sift the second lot of flour and baking powder into a bowl and add the ground almonds. In another bowl, beat the butter and sugar until soft and fluffy.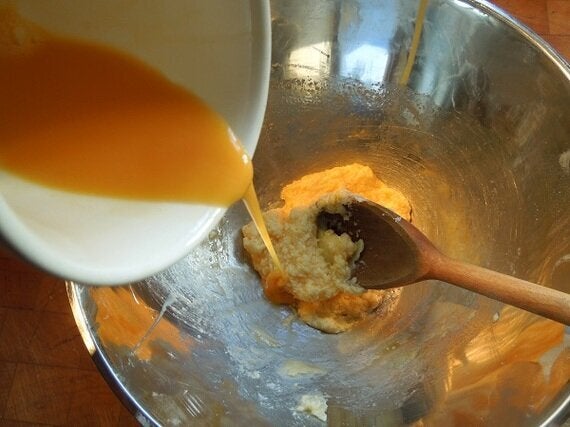 Stir the almond essence into the egg and beat into the butter and sugar a bit at a time. Fold in the flour and ground almonds and mix until blended, easiest with a metal spoon. Trim the edges of the pastry case and spoon the topping over the marmalade.
Sprinkle with flaked almonds and bake in the centre of the oven for 30 minutes or until well risen and firm to the touch. Allow to cool before removing from the tin. Eat warm or cold, with cream or custard if you're feeling indulgent.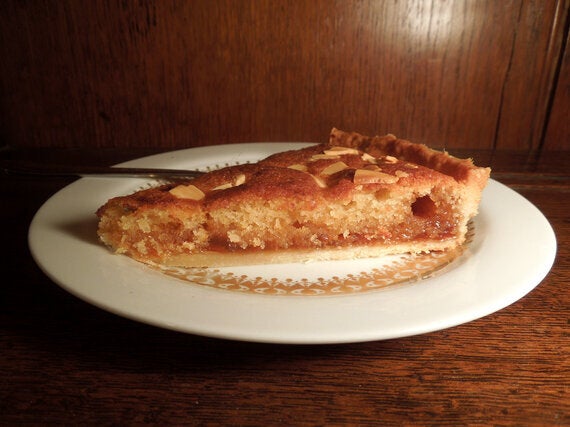 Related