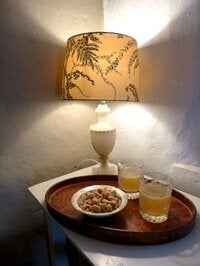 Years ago we had a cocktail party which one friend still refers to as The Lost Weekend. Our errors were threefold. First, we had forgotten that in our parents' generation, such parties lasted only a couple of hours and then people would sensibly go out for dinner. We made our guests drink cocktails all night.
Secondly, we provided waitresses, which meant people drank more because their glasses were constantly replenished. And thirdly, one of our cocktails featured blue Curaçao, which gave us blue lips and tongues like a particularly louche species of lizard.
I have avoided that one here (although it is a mighty fine cocktail, taken in moderation) and given you three of my favourites: a fizzy one; another I've forgotten the name of but which has acquired the nickname of the Sporran Tickler; and a mulled cider, which can be made non-alcoholic if you replace the cider with apple juice. All recipes serve two - scale up where required.
Happy New Year. I hope 2016 brings you health, wealth and happiness.
The Indoor Firework: Blood Orange (or Sloe) Sparkler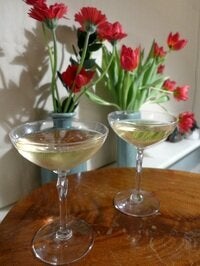 This is a good one for when the bells toll.
1 or more bottles of sparkling wine
A quantity of blood orange gin (sloe or bullace gin are equally good)
Put a dash of blood orange gin (or whatever) in the bottom of a champagne glass and top up with sparkling wine. Er - that's it. It's got fruit in, so it must be good for you. It's more celebratory than vitamin C tablets, anyway.
The Party Pleaser: Mulled Cider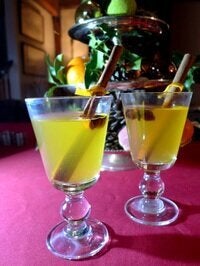 To 500 ml of Aspall Organic Cyder I added:
The juice of 1 mandarin orange and a couple of strips of its peel
Put all the ingredients in a saucepan and stir over a low heat until the sugar has dissolved. Simmer gently without boiling (or you cook off the alcohol) for 12-15 minutes. Strain into glasses and garnish with spices if desired.
The Winter Warmer: The Sporran Tickler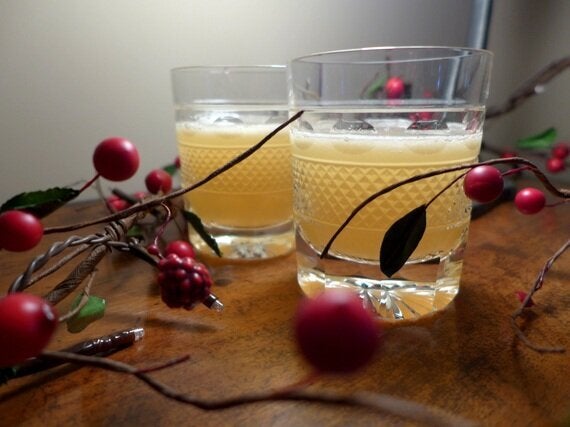 1/2 shot Green Ginger Wine
1/2 shot of Cointreau or Triple Sec
Shake over ice and serve in whisky tumblers.