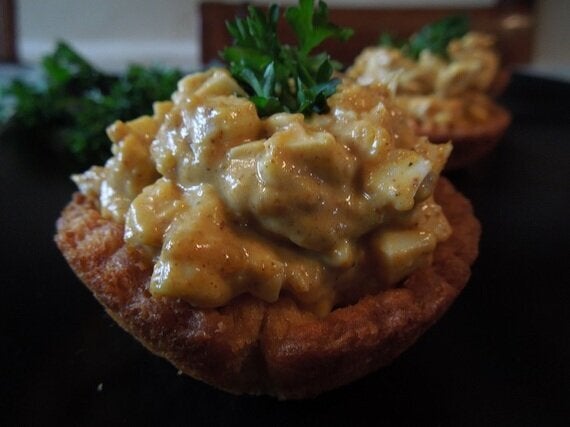 Whoever first thought this up deserves culinary canonisation.
Instead of going to all the trouble of making puff pastry vol-au-vents or shortcrust shells, just buy the sort of white sliced loaf that would, I'm sure, never normally sully your lips.
In less than 20 minutes you can have amazingly light and crispy canape cases ready for the filling of your choice, the perfect finger food for buffets and parties.
Try curried egg mayo or coronation chicken (both very retro), smoked salmon, sour cream and dill or roasted vegetables.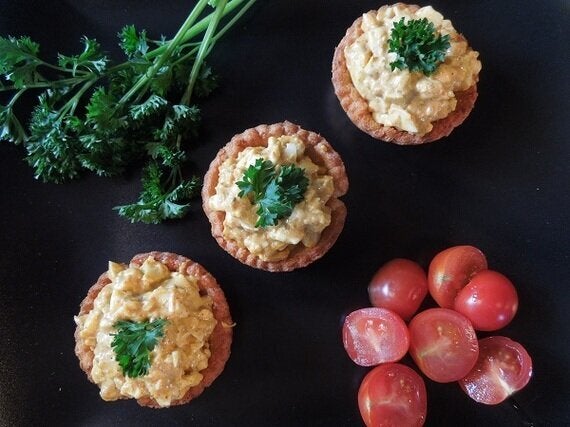 A quantity of melted butter
The fillings of your choice
Preheat your oven to 350F/180C/Gas Mark 4.
Cut the crusts off the bread, flatten each slice lightly with a rolling pin and cut circles to fill your tart tins.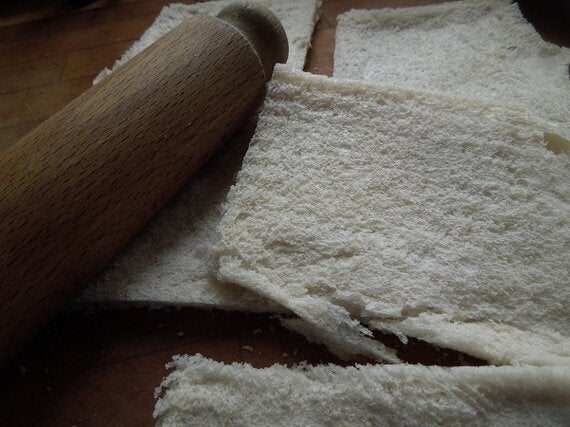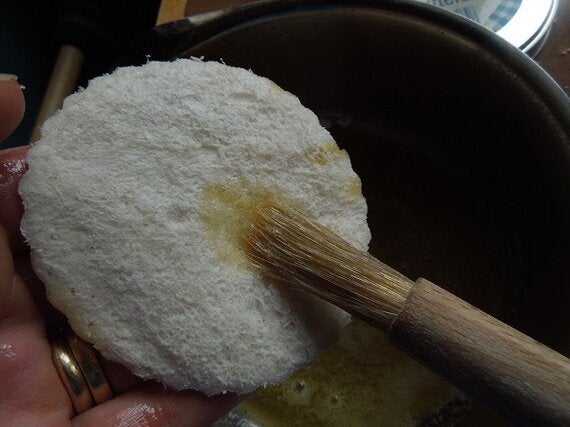 Brush each circle on both sides with melted butter, press gently into the patty tins and bake for 12 minutes.
Remove from the tins, cool on a rack, then fill at the last minute so they don't go soggy. They'll stay crispy, unfilled, in an airtight tin for up to a week.