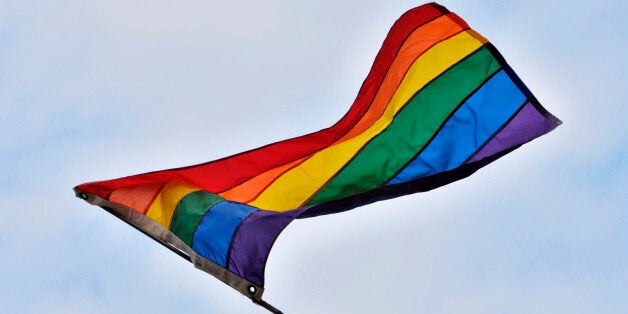 I've recently become more and more alarmed at the growing tide of homophobic, biphobic and transphobic hate speech on Twitter. And while I know that nasty, ignorant online trolls will always be there, I am particularly disquieted at the lack of action by Twitter, who appear to be especially ineffectual in monitoring hate speech or suspending accounts.
As the publisher of DIVA magazine, I am a committed flag bearer for freedom of speech and of the press, but freedom of speech is not the same as freedom to abuse or incite to violence. When in doubt as to whether a social media post veers into unacceptable territory, I like to apply the 'real life test'. In other words, if the same comments were made face-to-face, would they constitute a hate crime?
I've experienced it and the police pursued it. Yet far worse is posted online every day with no action at all from Twitter. I will not give these loathsome trolls the oxygen of publicity, but hold your nose and check out some of the sickening comments made in the wake of George Michael's death, or the 18,000 tweets from an organisation calling themselves the Narroway Church (an account open for the past 18 months, despite hundreds of calls and reports to Twitter from the LGBT community) - just one of thousands of particularly vitriolic accounts.
Less obvious, but equally offensive, were former darts champion and Sky pundit Eric Bristow's tweets in the wake of the recent and ongoing scandal of child abuse in youth football. Bristow equated being a paedophile to being a 'poof'. Sky took immediate action and dropped Bristow from their line-up. To date, Twitter have done nothing.
This is not about me simply taking offence at the idiotic comments of others. Real harm is being done, with LGBT 15-24 year olds four times as likely to commit suicide than their heterosexual counterparts. In this 'always on' digital age, it's impossible to ignore the damage that can be done to already vulnerable young people, many of whom - in the real world - have been ostracised by friends and family because of their sexuality.
Enough is enough. LGBT people deserve better, and need billion dollar corporations like Twitter to take responsibility for their users. It's worth noting that Facebook can remove a shot of a breastfeeding woman or a nude statue in seconds (neither especially offensive, let's face it) so we know that the technology to monitor even the fastest moving content exists.
This is why I have launched a Thunderclap campaign where, at 4pm GMT on 1st February, if at least 1,000 people sign up to pledge support, supporters of my campaign will each send an identical automated message across Twitter and Facebook. This, potentially, results in a reach of several million, a groundswell of opinion that even a tech behemoth like Twitter will find hard to ignore. I'm proud to have the backing of organisations and individuals including Stonewall, UK Black Pride, Pride London, Diversity Role Models, Womens' Equality Party, human rights activist Peter Tatchell, WEP leader Sophie Walker, Paralympian Claire Harvey, Lord Cashman of Limehouse and MP Wes Streeting.
I urge everyone of like mind to visit www.no2LGBTHate.com to find out more about this campaign and to become a part of it. Together, we can make a difference.
Related