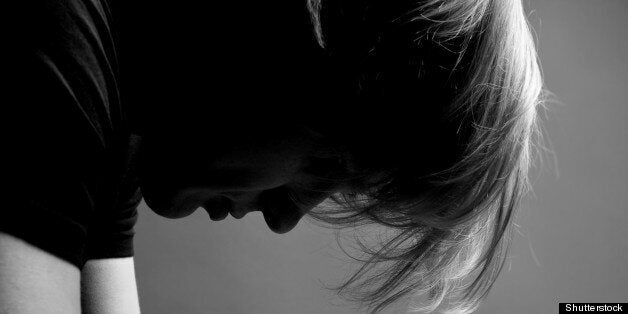 I'd like to dedicate this blog to a remarkable man who has completed a series of incredible challenges to honour his late sister's memory and help raise funds for Wellbeing of Women.
Mark Joy, 37 has just run an incredible seven marathons in seven days. Completing his first marathon in Dublin two weeks ago, Mark went on to complete marathons in Glasgow, Greater Manchester, Essex, Bristol, Exeter, and along the stunning Cornish coast.
He dedicated his efforts, which meant covering a total distance of 164 miles in just one week, to his much-loved sister, Lisa Waterman, who tragically died during childbirth.
In December 2011 Lisa, 33, suffered an amniotic fluid embolism (AFE) - which affects 1 in 10,000 births - when fluid from her womb leaked into her bloodstream.
The embolism triggered two heart attacks in quick succession and caused massive haemorrhaging of her womb. Her baby, Louie, also perished. Sadly, mother and baby never got to meet.
Needless to say, Lisa's death came as a complete shock to her family who were plunged into unimaginable grief.
Mark summed up his love for his sister in his Just Giving blog:
'Lisa would have been a perfect mother, and Louie would have been the luckiest baby in the world, with parents who love him to bits.
'The day Louie was to be born was going to be so perfect, with the creation of new life. Instead lives were destroyed.
'No baby or pregnant mother should be taken in this way, which is why I am raising money to support research into AFE, one of the most common causes of mortality during childbirth.
'All standard tests showed Lisa to be a completely healthy pregnant mother. She had no reason to have even the slightest concern about giving birth.'
Last year Mark and his sister, Francesca, 26, took part in the Bristol Half Marathon in memory of the sibling they both adored.
They raised £7,000 which they donated to Wellbeing of Women. Mark still wanted to do more and soon began training for his seven-marathon challenge with funds going to a special fund set up by the charity.
He explains: 'Wellbeing of Women have created The Lisa Waterman Fund, and the money will be used, in agreement with her family, for medical research that will prevent other mothers dying during pregnancy and birth.'
Amniotic fluid embolism is a complex condition. The main symptom is likely to be sudden collapse before or during labour and/ or delivery. Other symptoms can include breathing problems, low blood pressure, palpitations and dizziness, and severe bleeding problems frequently follow the initial symptoms.
Diagnosis of amniotic fluid embolism is very difficult and a number of other conditions need to be ruled out before a diagnosis can be made - such as womb haemorrhage and eclampsia.
Treatment varies and usually involves treating symptoms the woman has, such as stemming any heavy bleeding.
Further research will lead to better understanding of prevention and treatment of this condition in the future. Wellbeing of Women is committed to carrying this out.
http://www.justgiving.com/sevenmarathonssevendays