The nights draw in, the snow sparkles in the beam of a thousand fairylights, and people are merry - all pink cheeks and numb hands.
It's winter, the most magical time of year.
Throughout Europe, cities, small towns, and villages deck their halls and mull every drink in sight, pointy trees pop up on every corner, gaudily dressed in shiny baubles and shimmering tinsel.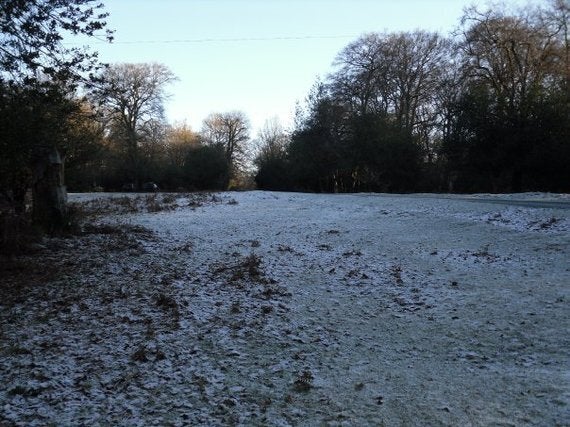 As a writer, I'm constantly on the lookout for inspiration. For sights, smells and sounds that trigger something in my brain; that create a stand-alone scene in my head.
In winter, these senses are on overdrive thanks to the white blankets of snow and enchanting lights, the smells of cinnamon and tangerines, and the sounds of bells, carols, and laughter. So what better time is there than winter to gorge on writing inspiration? And with its rich history inextricably linked with some of the world's most famous creatives, Europe is the perfect place to start
1. Snow-capped sights in Slovenia
I'm a big fan of Slovenia at the best of times but in winter its shackles really come off, with snow glistening on the peaked scenery and throughout the small rustic towns and villages.
For a slap of inspiration to the face head to Lake Bled, a fairytale lagoon that soaks up all the ambience of winter when the snow begins to fall. The lake freezes over, leaving the Church of Assumption looking like something out of Narnia, and flakes catch in the surrounding greenery. In winter, it looks like something that's just stepped out of classic fairytale.
2. Sami Culture in Sweden
One of my favourite things about writing (and travelling) is learning about different cultures, their way of life; their routines, values, hopes, and fears. Being armed with the knowledge and experience of numerous different peoples is great when it comes to novel and short story writing because, well, you have a far wider spectrum of characters to work with.
Nothing's better than exploring these cultures from a first-hand perspective. The Sami culture in Sweden is one of the oldest cultures in the country (and Europe for that matter), and they still hunt and fish and live off the fat of the land. Plus, reindeers are an important part of their lifestyle - tell me something more inspiring than that.
3. Living the lifestyle in Lithuania
I find a lot of my writing inspiration stems from exploring new places that are completely different to any I've seen before and getting stuck into activities that I would never usually considering doing. Describing events from experience makes your writing much more realistic.
Bearing this in mind, Lithuania seems like the perfect destination - it's one of the lesser-visited countries in Europe and boasts amazing snowy scenes in winter. Ice fishing is a popular pastime for locals and visitors, and there's no better way to explore local culture and traditions by trying them out for yourself, so grab a fishing rod and a bottle of vodka and get out there.
4. Step back in time in Scotland
There are a huge amount of medieval novels set in the soaring scenery of Scotland and it's no wonder - the country is packed full of history ranging back thousands of years, and the unspoilt landscapes are perfect for seeking inspiration for plotlines past and present.
If you close your eyes hard enough, you can almost see the Vikings storming through the dense forests, around the magical lochs, and over the hilly peaks.
5. Famed folklore in Romania
Contrary to popular belief, there is so much more to Romania than the legend of vampires. The rustic medieval towns and villages harbour traditions and customs from days gone by, forcing you to step back in time as you step over their thresholds.
Whilst the towns and villages are perfect for picturing the past, the snow-filled scenery that blankets the country in winter helps you draw inspiration from both beautiful backdrops, as well as the fairytale - sorry, myth and legend - of Vlad Tepes, a.k.a. Dracula.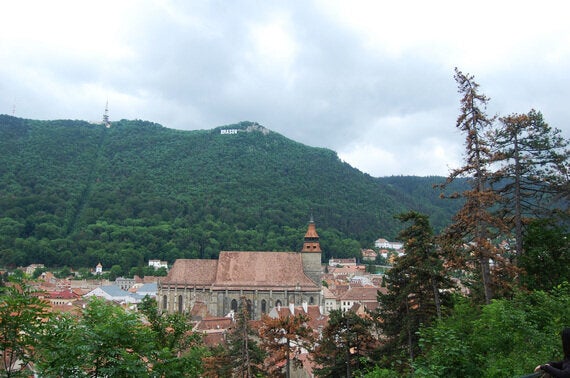 6. Surreal scenes in Iceland
Iceland has exploded in popularity over the past couple of years. Not only does it offer a sprawling landscape filled with barren mountain ranges and fantastical geysers, it also tempts visitors with the chance to see the elusive Northern Lights.
If you need inspiration for a fantasy novel or are looking for meaty descriptions of other planets, then Iceland might just be the best place to go.
7. Authentic arts in Austria
If it was good enough for Mozart, then it's good enough for you, right? Austria is imbued with a weaving, winding history steeped with creative stories and narratives. The buildings are enough to set your imagination off - baroque masterpieces and Gothic turrets are just some of the wonders you can expect - and the hedonistic history of the country will spark plenty of storylines.
8. Mulled wine and markets in Germany
If you're looking to indulge all the senses, then may I suggest a Christmas market in the Christmas market capital, Germany? There are plenty of large, festive events in Berlin, Munich, and Cologne, but if you step outside the big guns for a moment and follow trails through smaller towns and villages, you'll experience local traditions and cultures in a more intimate environment.
In these smaller hotspots, you can still draw inspiration from the rich smells of Gluhwein and bratwurst, the festive sights of fairylights and handmade gifts, and the sounds of traditional winter carols and local instruments.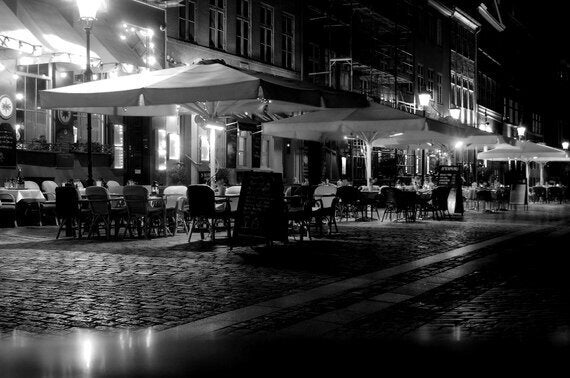 9. Creative caverns in Copenhagen
For starters, Hans Christian Andersen lived in Copenhagen, which is already a loose narrative for you to dig your gloved hands into, but Copenhagen also boasts a festive underground scene, too. Whilst the city is sprinkled in snow giving it that ethereal (and inspiring) glow, beneath ground level the cosy bars and cafes are working overtime, filled with curious characters and delicious smells to discover and explore.
Where do you get your writing inspiration from?