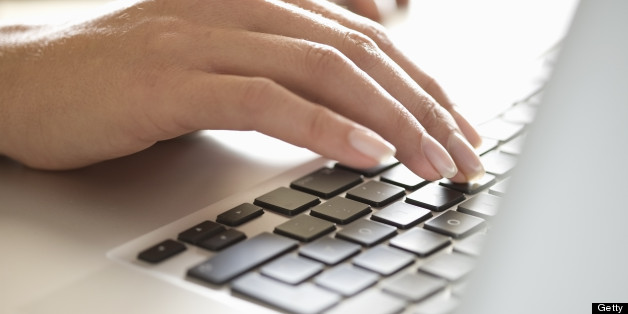 Getty
I recently ran a series of guest post slots on my site for a limited time, I say limited because with only 24 hours in the day, there's far too many other things that need doing? OK to be honest, it was also to highlight a handful of subjects which I wanted to delve further into and saw the idea of the guest post as a great way to do it.
In a way, a guest post is similar to inviting a beloved aunt or uncle over for tea and biscuits, and being enlightened with good advice. If done well, it can serve a great purpose, a chance to get a fresh perspective on something. There are a glut of good authors out there with tantalising stories and amazing experiences to tell, some recognised others not, so could I locate the right ones for the ideas I had in mind?
I think I did and the first post was, 'The Difference Between Self and Traditional Publishing.' With the emergence of digital publishing who was best placed to offer a viewpoint on these rival siblings? It needed a writer who had tasted success in both areas, one that had experienced the whole thing and who would be willing to be frank about it. So step forth Mark Edwards - the other half of the Voss and Edwards writing team. They gained their success through self publishing with Catch Your Death and went on to be traditionally published with that, and others such as All Fall Down.
From Mark's post we learned both sides of the publishing coin has its strong points and it's safe to say the in-depth piece will help many aspiring author plan their publishing strategy or at least make them feel more comfortable about the choices they make.
Next, I wanted to explore the skill of fictionalising the life of others and reworking a piece of fiction. How many eggshells does a writer have to tread carefully over? How do you deal with the existence of real people in history within the context of your narrative? I needed someone who had done it with a high level of competency so I turned to Lynn Shepherd author of books such as, Tom All Alone's and A Treacherous Likeness.
Her piece, 'Bringing the Shelleys Back to Life' gave a great insight into the mindset that any writer wishing to delve into that area needed to have. It enabled those wanting to do something similar to correctly prepare for it. It gave them a great foundation from which to build on.
Zoë Sharp followed next. After we have an idea, after we write, then what? We need to edit and Zoë knows all about editing as author of the Charlie Fox crime thriller series. She submitted a textbook piece, 'Attack of the Killer Red Pen,' for those looking to sharpen their skills and revealed her own ways of working through the editing process. The thing that was also interesting about the good advice was that as well as new writers, established ones benefited from the post too. Different ways of working served as a shot in the arm for many.
Then to bring the guest post slots to a close, I wondered how best to package a distinct passion, so I searched for a debut author whose passion for what she cared about had been weaved into her narrative and the combination of which, had helped her to break through into the mainstream.
Melissa Harrison fitted the bill by bringing nature and the environment to forefront with her novel Clay. Her post 'Something I Wanted, Needed To Say,' explains how she achieved the feat and serves as a starting point for others that feel the same about the world we live in, or perhaps another area which is often marginalised, without knowing how to merge that into fiction form.
The most important thing about all the posts from these wonderful authors is that for those of us who love the art of creative writing, so much can be learned from them. So if you haven't read the posts yet, go ahead and be my guest.
Links to the Guest Posts:
Mark Edwards