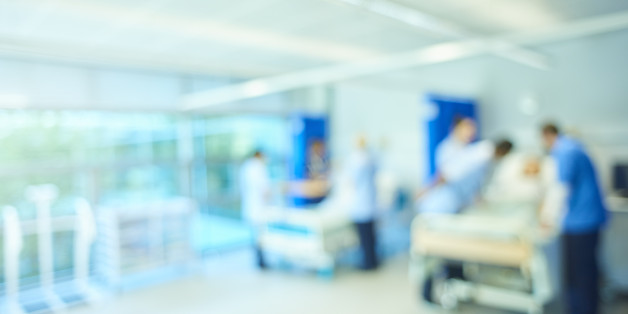 sturti via Getty Images
While ministers often drop inconvenient targets which are not being met, it is more unusual to see them airbrushing one without any public acknowledgement let alone reporting it to Parliament. Shockingly, this has recently happened to the maximum 18 week wait for treatment for non-urgent conditions - one of a very small number of key targets set for our NHS.
This particular target is not some bureaucratic whim dreamed up by an advisor or official to keep the Treasury quiet, but one that acts as a barometer of the overall health of the service. It is also pledged in the NHS Constitution and backed up by legislation imposing a duty on NHS England to meet maximum waiting time standards.
Up until now, it has also had the force of the annual 'Mandate' given by Ministers to NHS England setting out what the public can expect to receive each year. But the 2017 version, on which I will be leading a debate in the Lords on Wednesday, has gone coy - with no mention at all of the 18 weeks target. Neither was there any public consultation or discussions with the key organisations involved, even though this is required by law.
It is not hard to see why this is happening, as performance on targets overall is dire. The current maximum four hour A&E standard has not only been missed for the past three years but is deteriorating annually. The 62 days maximum treatment wait for cancer has been missed every year since 2013/4. And, as for elective care, the NHS missed the standard in 2016/17 with no signs of getting it back on track.
NHS England's Chief Executive Simon Stevens admitted in March, when unveiling his progress report on the 5 year plan, that patients can expect longer waits for operations such as knee and hip replacements as a "trade off" for improved care in other areas. Following this statement, ministers agreed to an effective downgrade in the 18 week standard but rather conveniently forgot to inform either Parliament or the public.
Lest the government hide behind the non-urgent nature of these operations, the Royal College of Surgeons has cautioned that we risk going back to the time when patients faced excessive delays for surgery, leaving them to suffer pain for even longer.
There is no doubt that this reflects the huge pressures facing our health service at present, with providers suggesting the 2017/8 financial year is just about the toughest on record. Starting with an inherited deficit, the NHS is expected to eliminate this while also absorbing a 5.2% demand and cost increase - all within a funding allocation that has increased by much less than last year.
It is little wonder that ministers have connived to drop a crucial target at a time when funding pressures are leading to rationing and standards are being allowed to slip in the name of efficiency. More serious however, is the blatant disregard of a legal requirement and a failure to own up to such a disreputable action. That looks more like a dereliction of duty.
Lord Philip Hunt is a Labour peer and shadow health minister in the House of Lords