Every time a tragic accident like Rana Plaza in Bangladesh, where over 1,000 workers died in the garment factory, happens, our hearts sank. It sank because it could, and should, have been prevented. However, in the current clima with shrinking wages and stratospheric rent and energy bills, Can we afford ethical fashion? It is a dilemma we all face and it has not an easy answer. Hopefully people like Safia Minney, founder and CEO of People Tree, and Clare Lissaman, director of Source Consultancy, are finding the balance between affordability, beauty, quality and dignity for the factory workers and farmers. Not an easy task.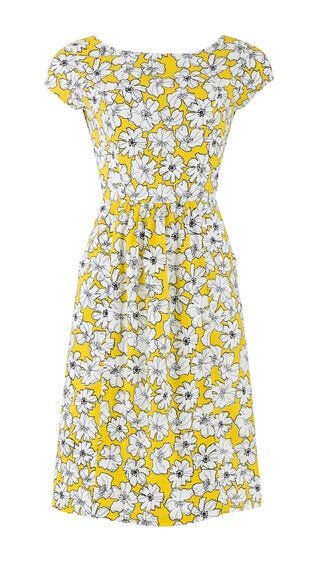 Garment by People Tree | Photograph kindly provided by People Tree
Safia Minney is founder and CEO of Fair Trade and sustainable fashion label People Tree. Safia has turned a lifelong interest in environment, trade and social justice issues into an award winning social business. Safia is widely regarded as a leader in the Fair Trade movement and has been awarded Outstanding Social Entrepreneur by the World Economic Forum's Schwarb Foundation and an MBE for her work in Fair Trade and the fashion industry. I asked her the following questions:
Where did the idea of People Tree come from?




The mission of People Tree is to put people and our planet central to everything that we do - and our name reflects that.

How is the response of the member of the public?

People Tree has a huge punch - way bigger that we are, in fact! We have much higher brand recognition than companies our size, and we are trusted and respected by our customers for really doing things differently - pioneering best practice and talking about how awful the fashion industry is.

What are the main hurdles when trying to reach an audience?

Marketing budgets are limited because we like to spend it on the people and communications that make our products.

Do you feel Ethical Fashion is becoming mainstream?

Yes and no. Mainstream practices' improves when tragedies like Rana Plaza happen - we have to keep up the pressure to stop worker accidents, deaths and exploitation. Mainstream fashion likes to 'pretend' it cares with PR departments saying one thing, but design, buying and merchandising departments doing the opposite. We all need to put pressure on our favourite brands to change and study the issues more!
Clare Lissaman, Director of Source Consultancy, is one of the UK's foremost experts when it comes to ethical sourcing and supply chains. A trained social and environmental auditor, she has a breadth of knowledge and experience in the challenges of building up sustainable supply chains and the ins and outs of standards and certification. Clare has worked closely with many of the worlds leading fashion retailers as well as smaller businesses in relation to supply chain strategy -and delivered training all over the world. She is an inspiring speaker and expert facilitator. Alongside this, Clare is Co Founder of award winning sustainable menswear brand Arthur and Henry, and is on the Steering Group of the Decent Work and Labour Standards Forum. Clare has particular expertise in sourcing from Asia and is fluent in Chinese, which she reads at Oxford. I asked her the following questions:
Can Ethical Fashion be affordable?




Absolutely. With my Arthur & Henry menswear label we have high quality shirts produced under good working conditions with organic cotton and they are priced competitively against other shirts of similar quality.

There's also a question about the true price of clothing - affordable is not just about the financial cost to the consumer - if it literally costs the earth and if the people who make the clothes / grow the fibre can not earn enough to live on, then that's not affordable in the long term.

Any designers you think are very interesting?

Obviously I think our menswear Arthur & Henry is pretty interesting - not least because we're the first smart ethical menswear brand.
Perhaps we are moving into a more pragmatic society. Helping others to help us. We treat other people the way we would like to be treated. Only time will show.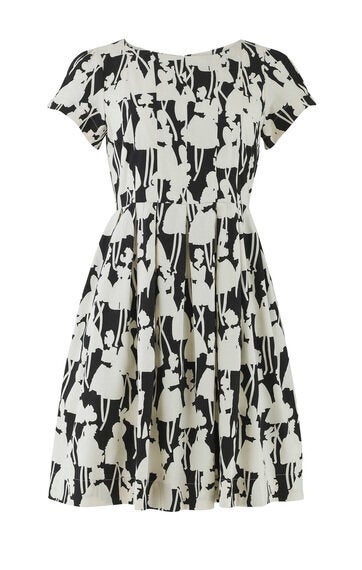 Garment by People Tree | Photograph kindly provided by People Tree