Well, that is half of the story. RCA fashion graduates did use colour: strategically positioned and very playful. The 90's are back in a more subtle way. To be more specific: the Club-Kids of New York; Brutalist architecture; working class youth culture; also, Brazilian indigenous tribes and post Olympic gentrification in Menswear. Japanese skater girls; the Indian colour festival Holi; American artist Claes Oldenburg and writer Oscar Wilder in Womenswear. An eclectic pot of inspirational ideas that did not fail to deliver beautiful, exceptionally well-crafted and original garments. I have highlighted some of the graduates that needs special mention.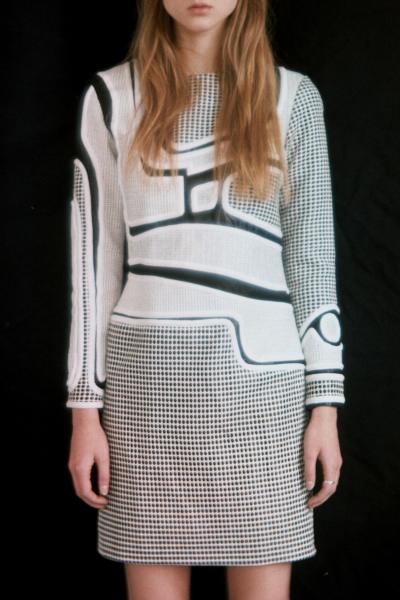 Womenswear by Ana Ogun-Sanya
Ana Ogun-Sanya, womenswear, has created a very exciting collection inspired by classical African fabrics. As Ogun-Sanya says:
"With the focus on decoration and surface textiles, I have used unconventional fabrication to create a new texture. Working with Practical SurfaceWare's sustainable and environmentally friendly, non-slip matting has enabled me to demonstrate not only its practical and functional qualities in garment design, but the unique diversity and versatility of the materials."
Her pieces are timeless.
James Pilcher, menswear, is based around the Club Kids of New York and inspired by iconic figures such as Michael Alig and James St James, the collection boasts a feminine and sexualised view of menswear yet captures a strong masculine identity. Patent leathers, rubber and denim captured in a monochrome pallet allow for a graphic and bold statement. Black and white patterns; clever and very playful.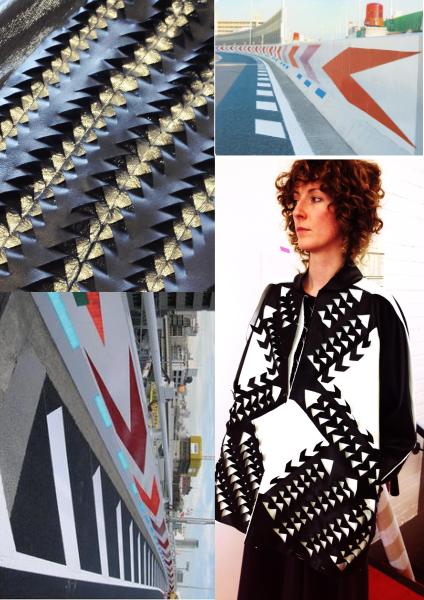 Womenswear by Seiya Chen
Seiya Chen, womenswear, designed intricate leather garments mainly in black and white, with a dash of yellow, which were very mature in its execution, chic and well-balanced. Chen's collection opens up a new world firmly rooted in the now. Alice Gibberd, womenswear, use of rough materials with a minimalist approach was a winner. Clean-cut, exquisite pieces for a woman independent with a wild spirit. Finally, Rachel Jui Chi Chang, footwear, designed shoes inspired by architecture and by the skeleton of the buildings that surrounds us.
This year's Menswear graduates continue to innovate, exploring the boundaries of masculine style - from experimenting with draper to making a political sartorial statement. Traditional tailoring is mixed with modern techniques including the heat transfer of sports tape onto silk to create structure; fabric patterns inspired by sound waves and fusion of historic textiles with contemporary silhouettes. On the other hand, Womenwear's collections explore the strength and diversity of the modern woman - marrying functionality with glamour through ambitious textile collaborations. Optical illusions are created with original jacquards, new fabrications using non-slip matting and innovative dying techniques. Sculptural aesthetics play with ideas of female form; astral headpieces form tangible auras; a sense of romance and intrigue mingles with power aesthetics through rounded shapes with sharp outlines. Founded by former Vogue editor Madge Garland in 1948 and now led by Professor Wendy Dagworthy OBE, the highly acclaimed programme has helped train many successful fashion designers such as Philip Treacy, Julien Macdonald, Christopher Bailey, Clare Waight Keller, Erdem and Georgina Goodman.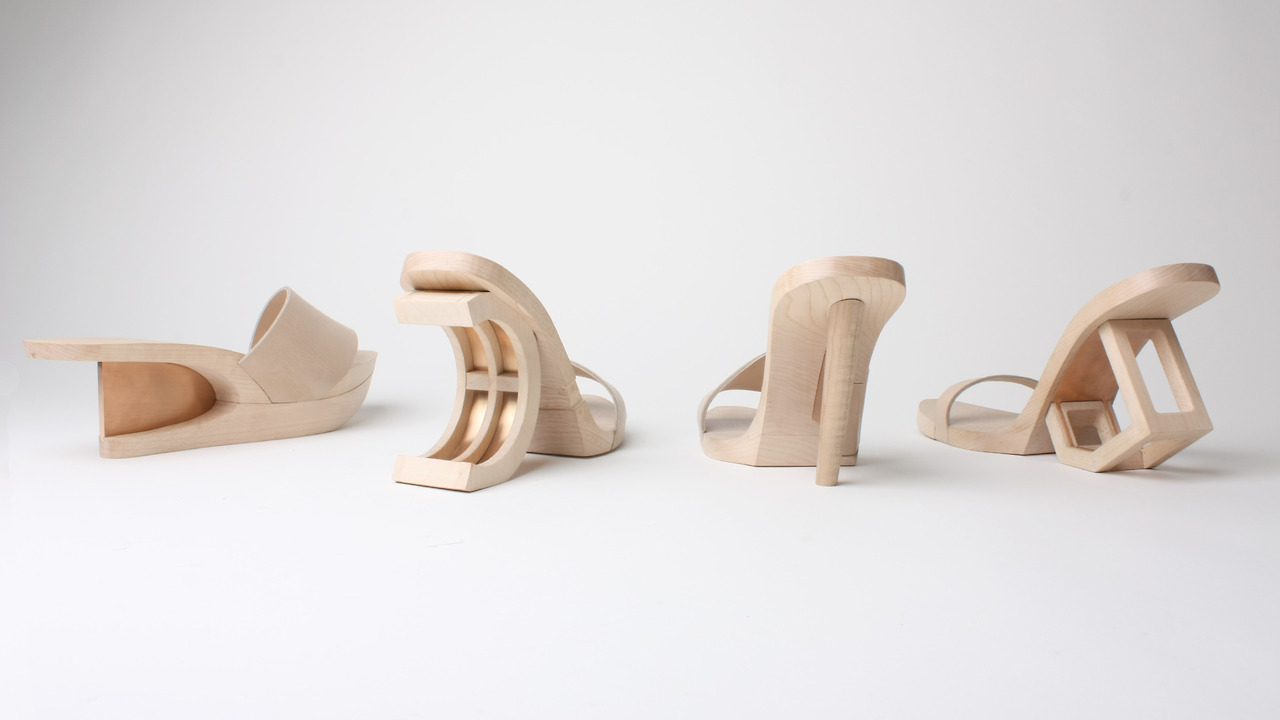 Shoes by Rachel Jui Chi Chang