Me! performance by Maria Teresa Gavazzi. She will be performing a different work for the exhibition.
The Fall of the Rebel Angels is the only independent show that will take place during the 56th Venice Biennale this year. A selection of the most thought-provoking artists of today selected by the Croatian, but London based, artist and curator Vanya Balogh. Canada, Sweden, Spain, Switzerland, Serbia, Italy, Lithuania, Mexico, Ireland, Australia, USA, Israel and China are the countries that will participate in this exhibition to demonstrate that Art is not about borders and politics but people. Coinciding with the Biennale's Preview days - 6/7/8 May - and conveniently located between the two neuralgic spaces: Giardini with the national pavilions and Arsenale with the curated show and other national pavilions. The exhibition will end on the 23rd of June and will open daily from 12 noon to 7pm.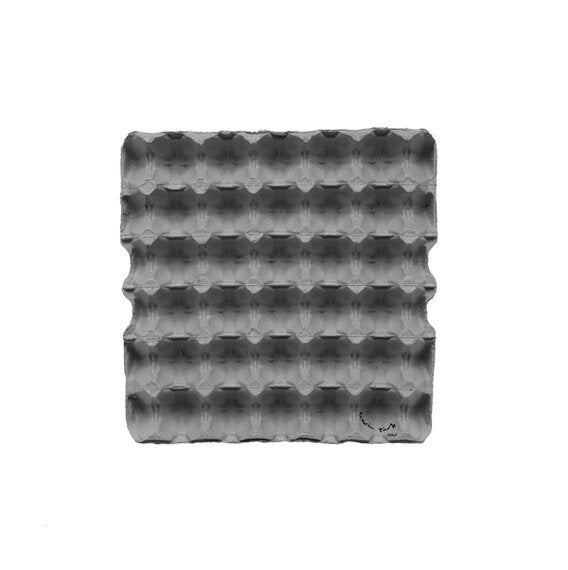 The Venice Biennale, La Biennale di Venezia in Italian, is the oldest and by far the most important art showcase that takes place every two years. Founded in 1895, countries are invited to exhibit an artist or group of artists in their national pavilion. In every edition a new curator is invited to guarantee independency and a fresh perspective. The Nigerian Okwui Enwezor is this edition's curator. Since 2011 he has been the Director of the Haus der Kunst in Munich and has led many other biennials and triennials in Paris, Seville, South Korea and Johannesburg. Titled All the World's Futures and a daily reading of Das Kapital by Karl Marx promises to deliver anything but indifference. As Enwezor says:
"The ruptures that surround and abound around every corner of the global landscape today recall the evanescent debris of previous catastrophes piled at the feet of the angel of history in Angelus Novus. How can the current disquiet of our time be properly grasped, made comprehensible, examined, and articulated? Over the course of the last two centuries the radical changes have made new and fascinating ideas subject matter for artists, writers, filmmakers, performers, composers, musicians. It is with this recognition that the 56th International Exhibition of la Biennale di Venezia proposes All the World's Futures a project devoted to a fresh appraisal of the relationship of art and artists to the current state of things."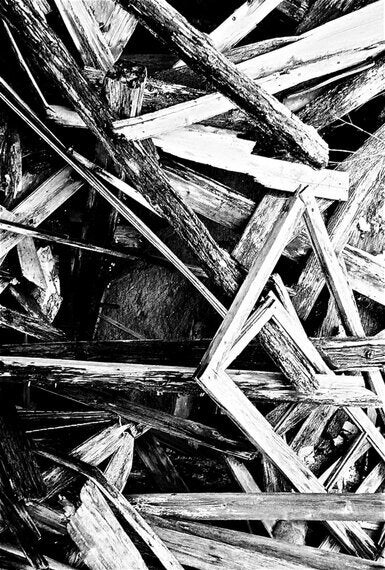 House - Potenza Series by Vanya Balogh. Courtesy the artist.
Balogh, the curator, has kindly agreed to respond to the following questions:
1. Can you please tell us a bit about your background?
I'm a self transgressing alien. I have arrived, by accident from far out galaxy, planet PSRB1620_26 and currently trying to find my way out of this miserable planet of yours. In the meantime, I'm curating exhibitions and making art. I'm also looking at your cars, computers, washing machines, gadgets and so forth. It's all very dated. I'm looking at what you consume and I find it all mildly repulsive. The only good thing about this sorry ass planet is art. And it might be the saving grace for you humans.
2. Where did the title The Fall of the Rebel Angels come from?
The title represents most magnificent and powerful story of your species. A beautiful story of war in heavens, battle of good and bad, with fallen angels, rebel angels, superfreaks and demons. This disquieting event visualised magnificently by both Hieronymus Bosch and Pieter Bruegel The Elder is your past and your present and is our shared idea and theme for this exhibition.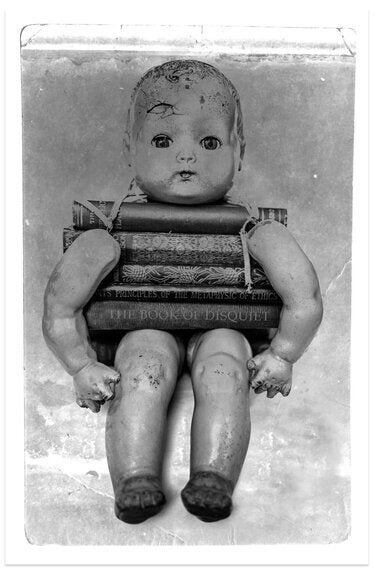 An Experimental Journey Undertaken Involuntarily by Vanja Karas. Courtesy the artist.
Venice being one of the most beautiful cities on the planet is an apt setting for this

exhibition. It is also a very special 120th anniversary of the Biennale and we wish to celebrate and add some elements to the proceedings. It is a high date in the arts calendar and equally one not to be missed. If one would want to curate an exhibition Venice would certainly be a near perfect destination.
4. How did you make the selection of the artists of the show?
I made the selection based on the idea of RISK
5. Is it challenging to organise such an ambitious exhibition and publication?
Yes and no. Exhibitions are always a challenge. Anywhere, anytime. Artists never make it easy or simple. Why should they. However I would not recommend it to anybody. If you asked me would I rather cook or curate, I would always rather cook. In this case an attempt was made to create two situations. One temporary, impermanent which will ensue inside the palazzo and the other in print which would age and ferment over time. The printed matter is inspired by the 1968 Catalogue Of Biennale and gives our version and perspective of the now, of the present. The publication is designed at Bath Spa University guided by Rupert Bassett and graduate graphic communication students.
6. Why do you think people should come to see exhibition?
We are the only international artist led exhibition at Biennale this summer and for that reason only it is worth a pick. The only artist led exhibition curated by a transgressing alien featuring 112 magnificent rebel angels from Italy, Israel, USA, Croatia, Holland, Czech Republic, Germany, China, UK, Spain, India, Republic Of Ireland, France and Serbia. It will showcase works on the smaller scale in mediums of sculpture, video art, painting, print, photography and performance, all of it converging in the 4 rooms of the historic Venetian palazzo, situated short distance from Arsenale. It is important that artists initiatives of this type continue unabated and are preserved via the process of fast movement and exchange. This show is a different proposition in the context of Biennale, which is incessantly driven by capital and its manipulations.This exhibition points to a different direction. Maybe a utopian one.
For more information and exact location, please visit the event page on:
For more information about The Venice Biennale, please visit their homepage on: