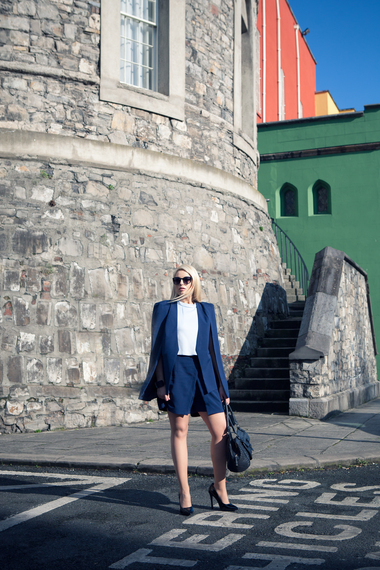 Today's post is all about taking a bite out of the current cape trend. I've decided to style it in two quite contrasting ways- one taps into some true lady like charm for the working girl, the other screams street style vibes.
Starting off, finding a cape that suits your frame is key, followed by the right colour. This particular style I'm wearing today is made to be worn open not closed meaning it sits well on the tummy area. It will also work well for fuller busts, however if you have more of an athletic body type with broad shoulders look to styles without shoulder pads otherwise it will add extra width to your frame. In terms of colour, I find navy is a great choice as it's something that will work in your wardrobe at anytime of the year.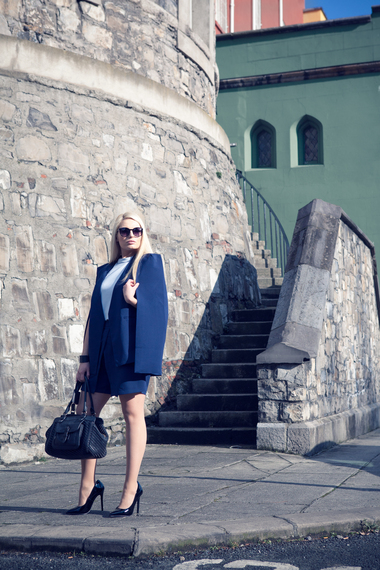 For the first look I've kept it clean and understated by pairing the cape with some sleek wrap shorts and a subtle baby blue round neck crop top. As the shorts are wide fit and longer in length it makes it a perfectly respectable workwear choice, particularly if you work in the city coming into the Summer months. The fit is high waisted which means you can still pair this with a crop style top but without showing a midriff area if you don't feel like it.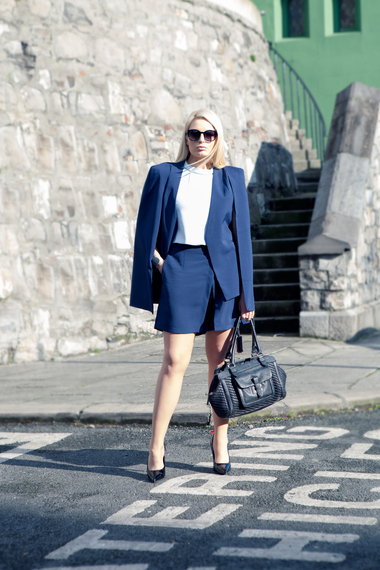 Keep accessories to a minimum for a daytime look. For today I've opted for some muted black accessories to give that polished workwear vibe.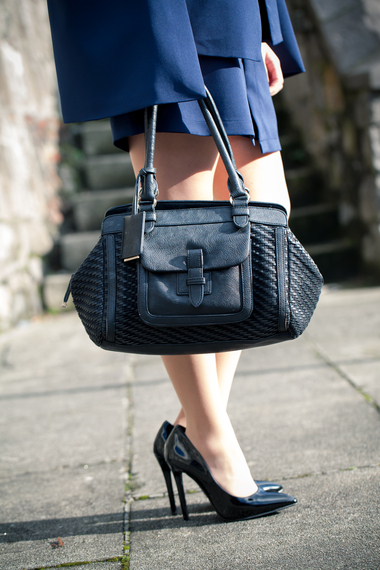 Look 2 :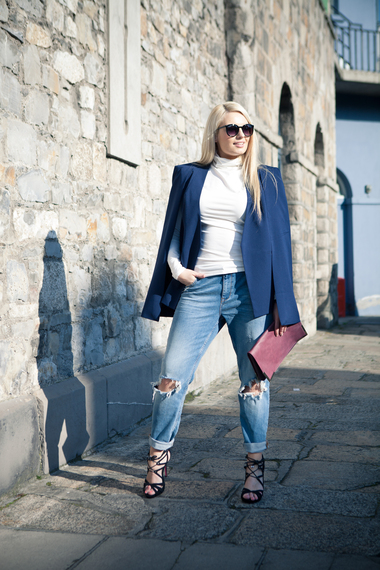 For the second cape look, I've paired it with jeans and a simple cream polo neck. As its all about the denim for Spring Summer, one of my favourites styles to give your wardrobe that stand out effect is distressed ripped denim. This look is much more laid back which is done perfectly with the help of boyfriend jeans - a style that works great on a huge range of body types. From small hips to big hips, this loose fit gives a streamlined relaxed look to your shape particularly when you have a cut out denim effect to the finish. You can change up the shoes to either a pair of converse or some heels with attitude like I have done here. It's simple, effective and comfortable.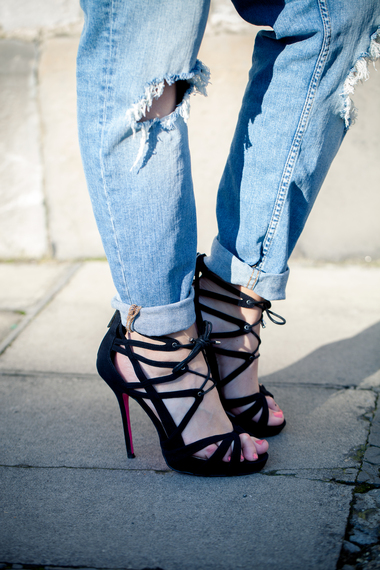 While we may be in March, that doesn't mean the polo necks have to be put away just yet. As this style has certainly made a fashion comeback during the Winter, opt for something light thats loose around the neckline, and a crisp white or a fresh cream shade is ideal for this time of the year, which complements navy in a beautiful way.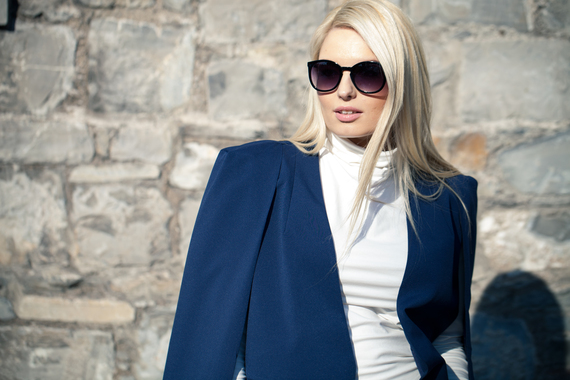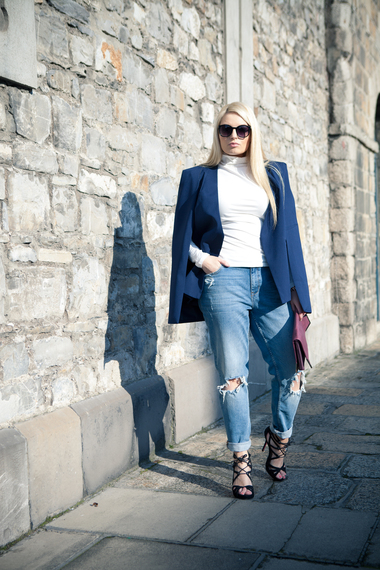 Photography by: Hazel Coonagh
Details:
Look 1:
Cape: Lavish Alice at Littlewoods Ireland £40
Pleated shorts : Littlewoods Ireland £28
Top: Littlewoods Ireland £26
Shoes : Primark £15
Bag : French Connection last season, similar here from Fiorelli
Sunglasses : £1.50
Look 2:
Cape - as before
Polo neck : Primark £4
Jeans - River Island - £36
Shoes: Kurt Geiger similar here
Bag : Primark £6
Sunglasses : Primark £1.50