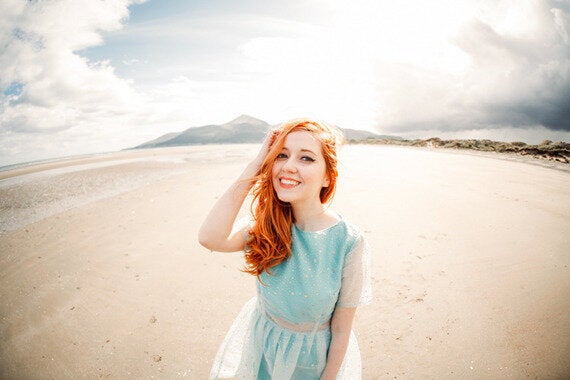 There are so many different kinds of fashion blogs. At one end of the scale are those that share their daily rants and raves from their bedrooms, accompanied by iPhone snaps with #NoFilter realness. Then at the opposite end of the scale is Rebecca's blog, The Clothes Horse. Her ethereal posts are carefully curated using the woodlands and beaches of Northern Ireland as the backdrop for her stylised photography. Scrolling through her posts is like reading a never ending fairy tale with daily doses of magic.
I caught up with Rebecca to find out about how she became the protagonist in her own online fairy-tale, what she dreamed of doing when she was growing up, the thought process that goes into creating a post and what her dream shoot would look like...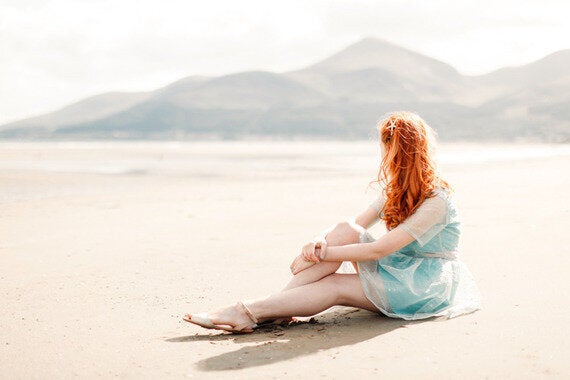 Your photographs always seem to tell a story. Some remind me of fairy tales, others vintage fashion photography and then stylised films too. What is the process that you go through to create these looks and themes?
Part of it just happens organically. I watch a lot of old films and I read a lot growing up so these influences are still with me. Sometimes I'm just out on a walk and I see something and it's very fairytale-esque, I don't have to plan the image it just happens. It probably helps that I'm an American and I just moved to Northern Ireland; I see things differently than a local who drives by rock walls and castle ruins every day, for me it's very old world and romantic while to them it's just mundane. Being new to an area always helps, you see things more romantically than the locals and since I grew up moving every few years I'm sort of constantly in the state of being new and appreciating my surroundings because I'm not accustomed to them. If I break down the process then it usually starts with an outfit; once I have the outfit I think about what sort of settings would highlight it and then I go for a walk-I have some images in my mind but I also walk around and see what I can find. Sometimes I had a flowering bush in mind for a set and when I get there the plant died or the light is wrong, so I just walk or ride my bicycle a little farther and try to find a better fit. If I lived in a city I think my style would be completely different because I do pick out clothes thinking "this would work in the woods/countryside" or more literally I'd look at stilettos and think "where am I going to wear those?" because so many of the roads I walk along are dirt or gravel.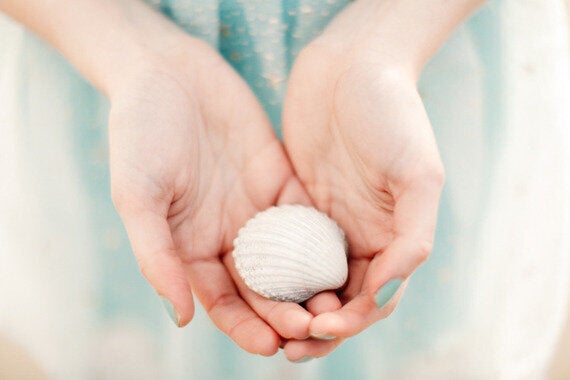 What was your dream job as a 17 year old?
I wanted to be a "fine artist;" in my head that was really the dream to make a living doing art but the sort of art that belongs in museums and exhibitions. Even back then I remember my art teacher recommending that I look into illustration because she thought it suited my talents and interests more, but I felt it wasn't as "cool" and "special" as fine art back then! Of course shortly after that my family moved and the next school I attended didn't really have any art program so when college rolled around I was completely off the art track and trying to find a new goal! Now I'd probably love to get into illustration!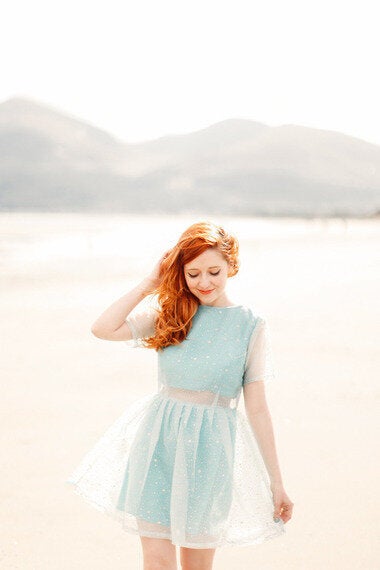 If you had access to an unlimited budget what would your dream shoot look like?
Oh gosh there are so many dream shoots I'd love to do. The wardrobe would probably be Valentino, the location would probably be Neuschwanstein Castle in Germany (it looks like a Disney castle), and I'd love to get some of Tim Walker's old props out for it as well! He's created giant moths, cameras, and monsters for some of his shoots and I'd love to borrow a few for my own pictures. That's really the next level-finding a way to create giant props to use but I wouldn't even know where to store them once I built them!
So if ever you are in need of a little bit of sparkle on a dull day you know where to head.
This interview originally appeared on lifestyle, fashion and travel blog LedByLucy. If you enjoyed this post then you may want to have a nosy at the People and Projects section of LedByLucy where you will find regular interviews with inspirational women working within the creative field.
Related