'This is everything,' the email stated. One line, and a link below it. It was sent from my friend, whose judgment I usually trust. (Although she took me to the ballet last week, and gave my post-performance re-creation unfairly low marks). I clicked on the link: Port Eliot festival.
There's no end to festivals these days: they have snowballed in such proliferation that no part of the year is safe. The festival season, once clearly signaled by something arbitrary, such as 'Summer', now creeps insidiously from January to December, the 'start' of the season continually heralded by a near-constant slurry of irony-less full-page spreads, highlighting this week's favourites.
'Festival' derives from the Latin 'festivus', and adjective meaning pleasing or lively, and itself arising from the 'festum', a second declension neuter noun (the absolute most fun of all Latin nouns to decline) meaning 'holiday', or 'feast'. If you're now declining 'bellum' in your head, Port Eliot is the place for you.
It's about as similar to a 'festival' as one traditionally thinks of them (Glastonbury, Reading etc) as Hawaiian black lava salt flakes is to Saxa. Port Eliot is a pleasant side-product of the year-long festival calendar, joining other offerings such as No.6 or Latitude in providing a festival on a slightly different wavelength.
It takes place at the end of July, in Cornwall, in the historic seat of the Earl and Countess of St Germans. If you're now worried that the enormous gardens that make up the Port Eliot estate might seem, well, a little grand, don't be, because the website promises that 'the House is still very much a family home - you will be beguiled by the warm atmosphere, roaring log fires, and you might see the family dog Roo sitting on the furniture.'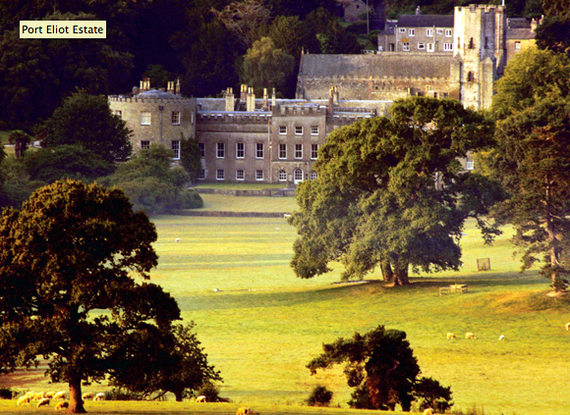 Dodging Roo (it is helpful that they specified that he's the family dog, because posh people love nicknames), you can spend your time at the festival doing any one of a number of excellent-sounding activities. Assuming that precedence is given by list order, 'The Port Eliot Festival is an annual celebration of words, music, imagination, ideas, nature, food, fashion, flowers, laughter, exploration and fun.' I personally wouldn't have chucked 'fun' right at the end, but perhaps the Port Eliot organizers did because it's so obviously implied in everything else that precedes it.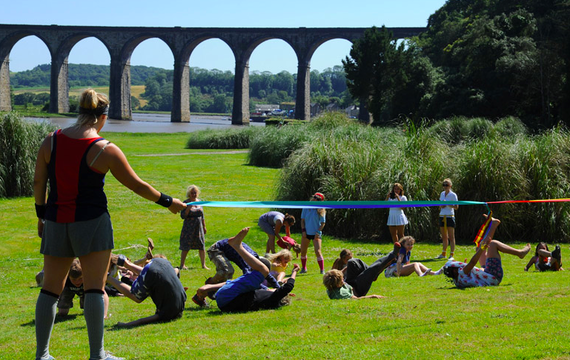 The line up for previous festivals reads like a who's who of the literary world: previous performers have included Diana Athill, Hari Kunzru and Alain de Botton, appearing alongside musical acts such as Beth Orton and Noah and the Whale. The festival also offers magical-sounding participatory events: a Jam Competition (winning entry to be sold in Fortnum & Mason), a Pasty competition and a Baking competition (judges Rose Prince, Ewan Venters, Tom Parker Bowles, Jamie Wilson, Richard Bertinet & Thomasina Miers). Certainly, Port Eliot will not be amongst those modern-day festivals who fail to pay proper respect to their etymological root: 'feast'.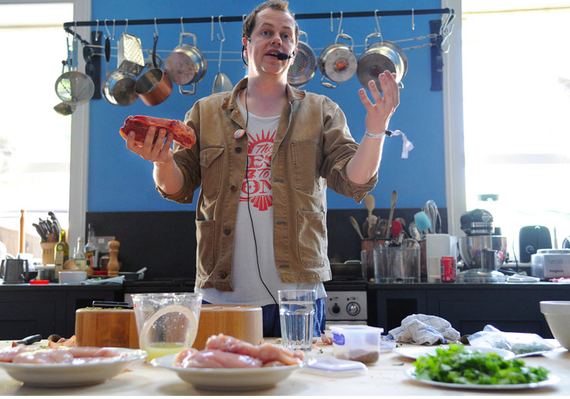 For a festival that focuses on words, the photos from previous years look unforgettable: a three day break from reality that promises to provide inspiration and respite from the endless festival circus. 'This is everything,' my friend said, and it seems like she might just be right.