'Help make travel throughout the Olympics easier. Avoid trains, tubes, buses, pavements and roads. Stay in your house and play with your oddly anthropomorphic Olympics mascots. Watch the BBC. Buy British.'
It is easy to see why Londoners are already frustrated with the 2012 Olympics. In a way similar to how one's own farts smell fine, while everyone else's are putrid, no-one really likes tourists. Being a tourist is great, but having people in London who don't know how to use their Oyster cards, or that we queue on the right and walk on the left flooding our city, trying, God help us, to talk to us even though we don't know them, is something no-one really wants.
But did you know that the Olympic Village has ordered 100,000 condoms?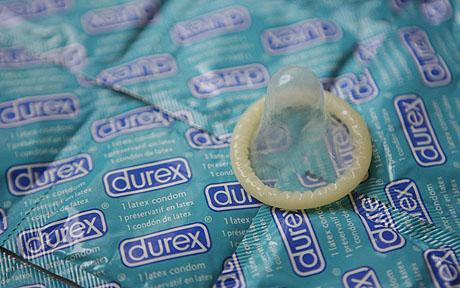 (In Sydney, in 2000, they ordered 70,000 condoms, but had to put in an extra order of 20,000, prompting a standing order of 100,000 condoms per Olympics). Now, wether you believe in the Butterfly Effect or not, I'm pretty certain that the Olympics is going to bring only positive things for us all. Yes, our tubes and buses are going to be coping with three million extra people. But a lot of those people are going to be hot. What do you think happens to all the almost-rans and nearly-made its? They already booked their tickets at the beginning of training! They're coming to 'support their team'! Our city is going to be filled with beauty!
I'm not sure my dour London self, already sodden with the delights of our Summer, can cope with so much youth, vitality and muscle. Which is why I used the Aviva London Grand Prix as a litmus test.

I arrived a little late (I had to cross London on the overground - which I'm sure will rise to the occasion when three million extra people need to use it, but, like a prima ballerina, isn't going to really exert herself during the ensemble scenes, and is saving herself for her solo) and got as close to the action as possible.
Which was brilliant. I stomped and cheered with the best of them as the athletes ran over things, threw themselves over things, threw things across over things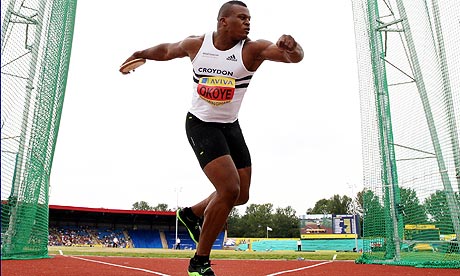 Photograph: Steven Paston/Action Images
- as they showed me, once and for all, why the Olympics will be fantastic. The Olympics, like all major sporting events, offer us a rare chance to shed our snotty London skins, and British reserve, and cry, shout and hope with everyone else. This Summer, London is going to be a Nike ad. Only with more sex. And queues.