I love that the suffragette movement used colours to represent their cause - Green (Give), White (Women), Violet (Vote). Maybe I'll bring it back for Fair Trade and make my next collection entirely in Fuchsia and Teal.
Feminism is on our minds, with the release of the Suffragette film this week, and the Feminism in London conference at the end of the month. As a designer whose art is made to be worn by women, I often wonder how the frivolous world of fashion can be considered in any way feminist. Rife with disadvantages for women - from body image issues, to enforced labour, to over-sexualised ad campaigns, to the fact that despite being seen as a "female" profession it's still easier for men to "make it" with all the top design jobs frequently assigned to men.
Can I do more to promote the cause of feminism through my work? And not in a crazy Karl Lagerfeld / Chanel placards on the catwalk kind of way. Of course the entire Tammam supply chain is fair trade and many aspects are crafted by women artisans given equal pay to their male counterparts. Some women we work with have been rescued from hardships such as trafficking and prostitution and offered training and employment in the fashion industry.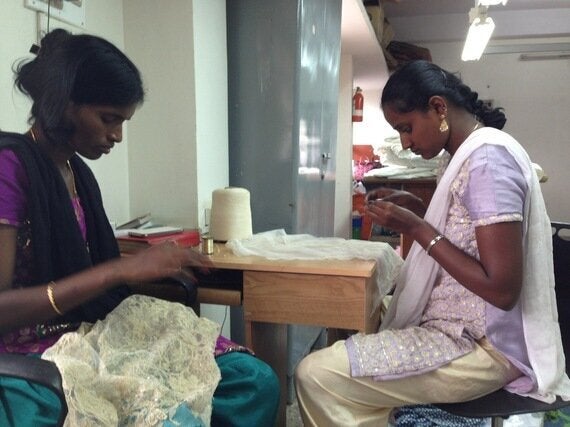 My work has focused not only on aesthetics but also offering skills and opportunities to craftspeople in developing countries. When I had a training studio in Bangalore I worked with girls from slum communities and trained them in couture stitching techniques. Pieces like the Peacock dress represent hundreds of hours of skilled delicate work, with each "feather" appliquéd on by hand.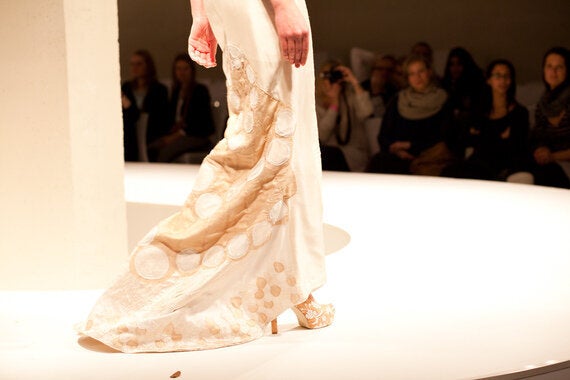 I carefully construct each design to be flattering to a woman, allowing women to feel confident and comfortable is surely key to offering them equality. And who cares if its a girly tulle skirt covered in flowers, or the tight support of a corset helps you hold your back straight and your chin up. Empowerment doesn't have to be reserved for pinstripe suits, we are way past feminist stereotypes, remember...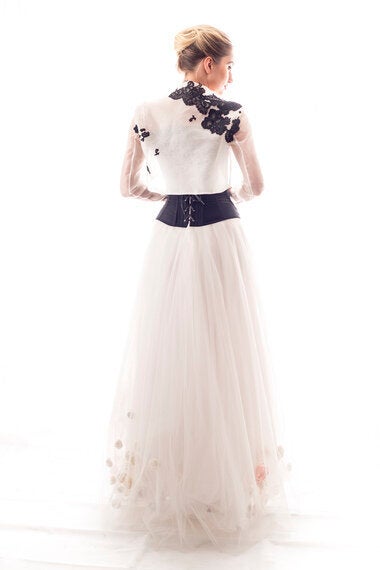 You can see a selection of hand crafted Tammam couture gowns at Feminism in London on the 24-25 October, as well as get involved in an incredible array of workshops and discussions around feminism, in all its facets.
Yours in third-wave, shaved legs, big dress, feminism
Popular in the Community