With the end of Fair Fashion Month, our ethical fashion campaign with Fairphone came the judging for A Sustainable World 2016 - our annual Art competition which attracts applicants from across the world. I was honoured to be joined on the judging panel by my current collaborator from across the pond, renowned vegan artist Dana Ellyn, and London's King of conceptual art Duggie Fields.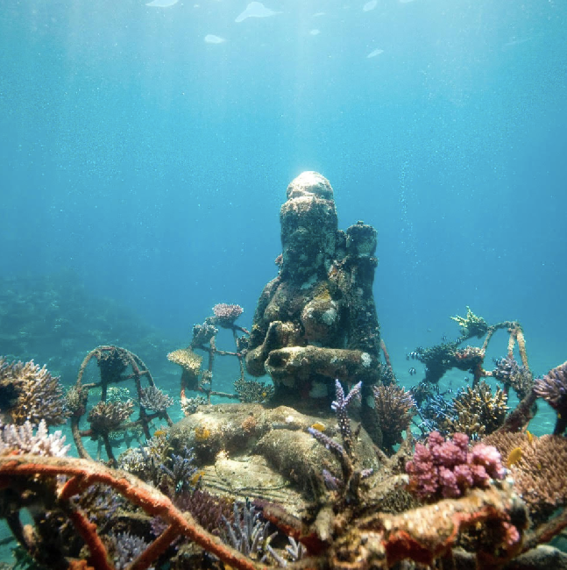 (c) Marine Foundation / Celia Gregory
The winning entry came from eco artist Celia Gregory, of the Marine Foundation - she creates underwater art installations that turn into sustainable habitats for marine life and eco tourist attractions for coastal communities. This image will be showcased in Washington DC and Los Angeles next month.
Apart from being a beautiful image with a wonderful sustainable story, we also loved that the theme goes so well with the collaboration Dana and I are working on - our art / fashion collection inspired by bycatch and the fishing industry. Entitled Bycatch By Hand we'll be showing at the P street Gallerie in Washington DC on 1st and 2nd April and at Moda360 in Los Angeles on 4th and 5th April. This show is also open to the public so if you're in LA come and say hello.
Congratulations also to A Sustainable World Art competition applicants Ronan McGeough and Philp McCulloch-Downs our 2nd and 3rd place finalists.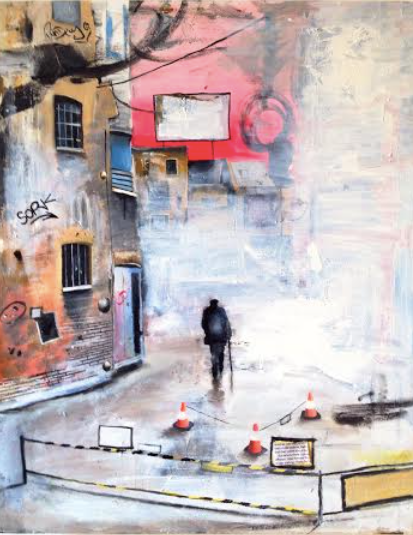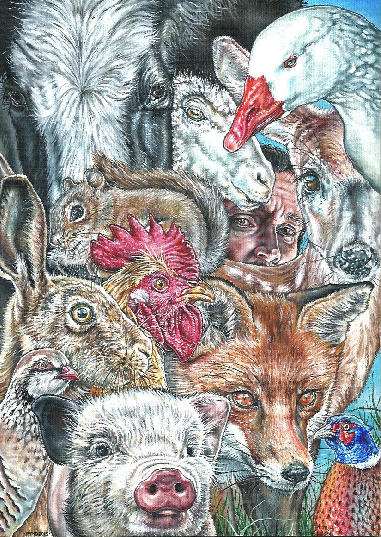 (c) Philp McCulloch-Downs
We love a good party at the Atelier, and the private view was just that - with an eclectic mix of talented artists, all with sustainability embedded into their practice. Shortlisted entrants were also given some fabulous treats from Clearspring.
Yours in (sustainable) art,
All images used with permission / (c) Tammam / Sapheda Limited 2016