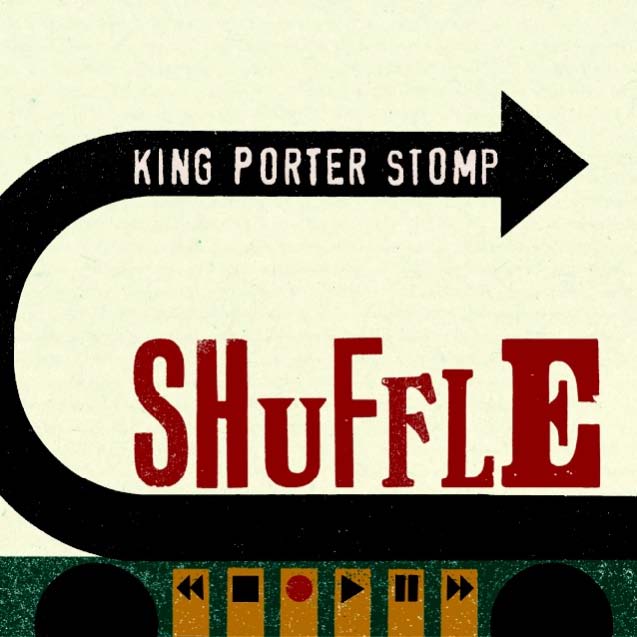 I recently caught up with Jonzey (Tim Jones) of King Porter Stomp to talk about the band's eagerly awaited sophomore record, Shuffle.
Now this is a band whose name suggests they own a solid foot in the jazz world -- it is, after all, reminiscent of the swing-era jazz standard developed by proto jazz musician, Jelly Roll Morton. But King Porter Stomp destabilise the name's former meaning by creating a sound that goes beyond a jazz-only infusion. They're a 7-piece whose origins come not only from jazz, but seep from most corners of the music world, combining genres of music you wouldn't normally think to press together for their sheer difference in direction and sound.
They merge jazz with dance, dub, latin, reggae, ska, hip hop, rap and afro-beat, to name but a few. And in doing so they cast away the restrictions that pigeon holing brings, and seem firmly intent on remaining uncategorical. But if they had to give a name to their sound, Jonezy says it would be 'stuffing the chicken'.
King Porter Stomp are Brighton-based -- England's city of alternative -- and so their taking on an 'anything goes' approach to music and life is unsurprising. What they subsequently accomplish is a sense of unity achieved through difference, which is amplified throughout their new record, Shuffle. The record's sound is key to them establishing their difference, whilst the lyrics - not quite banal - address current social and cultural issues common to us all.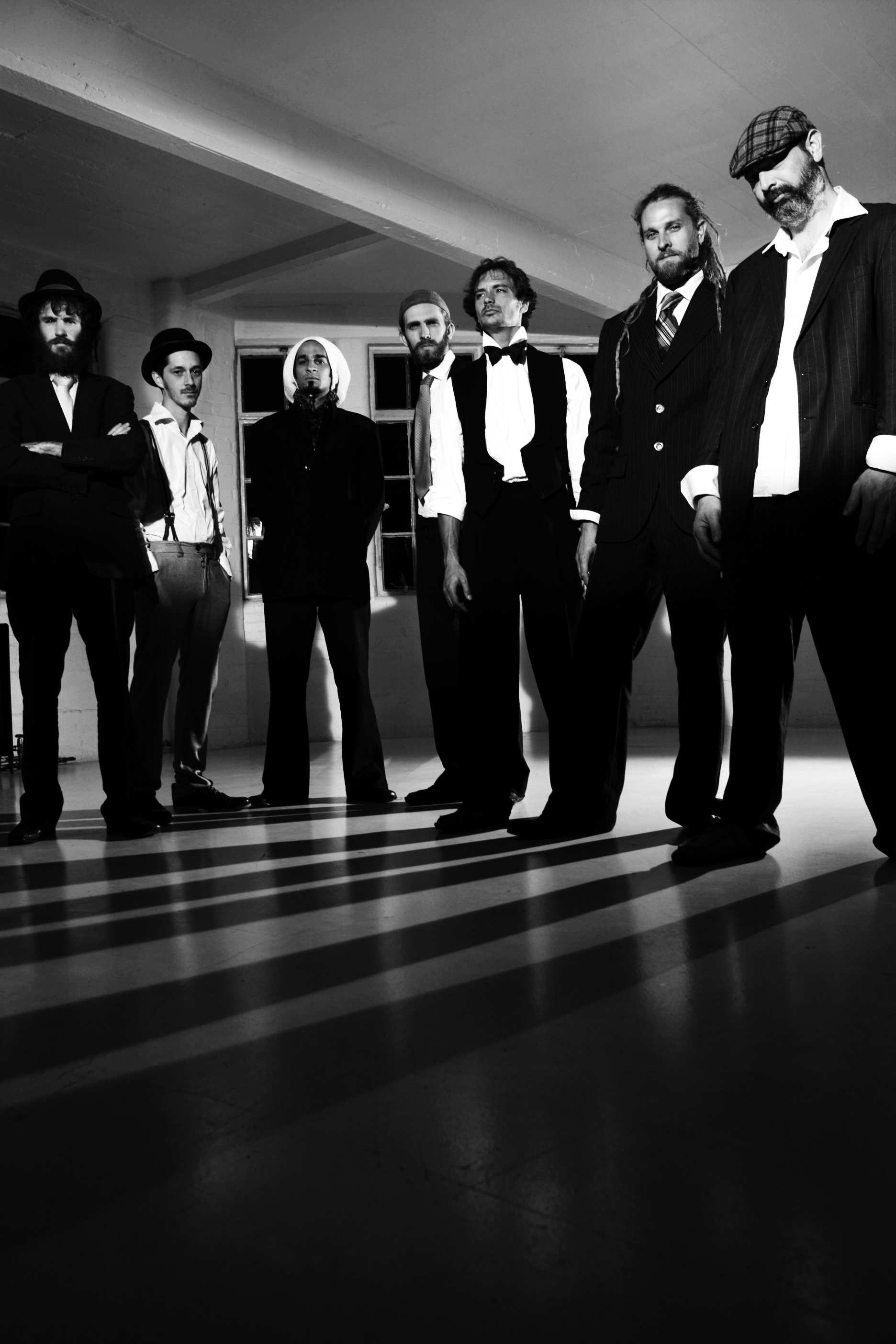 The record's opening track, 'The Shuffle', is about the speed and hype of the 'rat race' -- the expectation to keep up with the pace and ever-changing dynamics of society, and life more generally. This is a song considered by King Porter Stomp to be a reaction against, as well as an 'antidote' for, this global endemic, and is reflective of their personal experiences of it. Jonezy comments:
"Its all about helping people through the daily grind, and you can only write from your heart and what surrounds you."
And their video for 'The Shuffle' is a light-hearted mock of the 'rat race', which replaces the relentless hard work and speed of everyday life with having fun outdoors at home with family and friends, where the focus is this time on an antithetical race: a snail race.
The track acts as a 'how to' for taking back the reigns and slowing everything down. The hustle and speed perceptible in the quick-paced lyrics of MC Jonzey is met with the juxtaposition of the cool, funk-like horn tones and rhythm. Taking a solid 30 seconds before the lyrics are born, King Porter Stomp's lesson of how to kick back your heels in slow and steady form is apparent from the off. And right when things seem to pick up pace again, there's a sax-heavy interlude reminding us to take things slow. But this isn't a flimsy attempt to simply ignore what's going on around us. It makes a forthright B-line for fun, which generates as much propulsiveness and vigor as any 'rat race'.
On the whole, there's no overarching theme for the record. In fact, King Porter Stomp have said its rather like putting your iPod on shuffle. The uplifting mood of 'The Shuffle', for example, is quite contrast to the sombreness of 'Let It All Out', and different to the compelling rhythm of 'Hot Coals', as well as the compulsive listening it encourages. But whilst this is an album intended to provide a good time, there is a bigger picture at large. Jonezy says:
"The message within the lyrics is one of self reflection change and growth in a positive way...the music will always speak for itself."
Given the variety of genre, mood and tone, King Porter Stomp's new record has enough diversity in the bag (or in the chicken) that has something for everyone, whilst keeping intact its signature KPS sound. Having seen them live it was a sound I was totally intrigued by -- they're in a league of its own -- and so I was keen and curious to get hold of Shuffle. I can only say they surpassed my expectations and have upped their game to greater levels. A record I'd recommend, especially if you're keen to get your hands on something that goes against the grain.
Track listing:
1. The Shuffle
2. Mileage
3. Thick and Thin
4. Breathless
5. Let It All Out
6. Less Fortunate
7. The Last Bat Train to Cuba
8. Hot Coals
9. Mama Needs a Hand
Release date: 3 September, 2012.
To get a copy of Shuffle, click here.