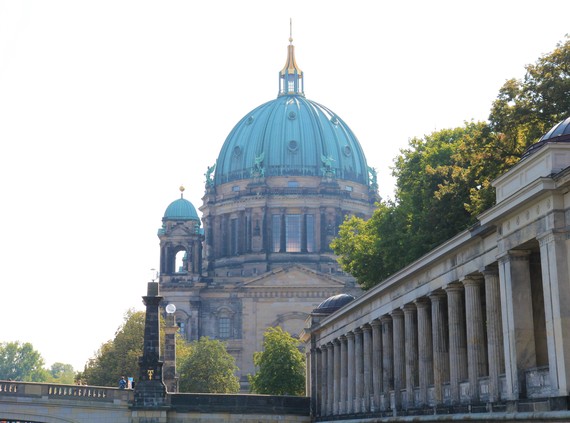 Berlin Cathedral
If you haven't been to Berlin yet, what are you waiting for? Now is the time to explore this incredible cultural centre. Virtually everyone in Germany's capitol speaks English so Brits will find this city easy to navigate; plus, the nightlife in East Berlin is second to none.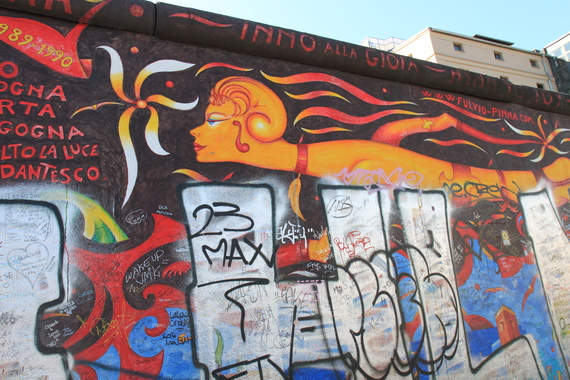 East Side Gallery - Graffiti on the Wall
Pre-WWII Berlin drew artists from all over the world and the city seems to be experiencing a similar renaissance. The Duke Ellington Hotel (where I stay) formerly housed a jazz club named "Badewanne". Ella Fitzgerald, Louis Armstrong and the Duke himself appeared on stage here and the city's jazz radio station is still on the premises. The cabaret and art scene exploded in the 1920s and theatre flourished with Berthold Brecht making news. The Bauhaus and Art Deco movements were both having a major impact on architecture at this time as well.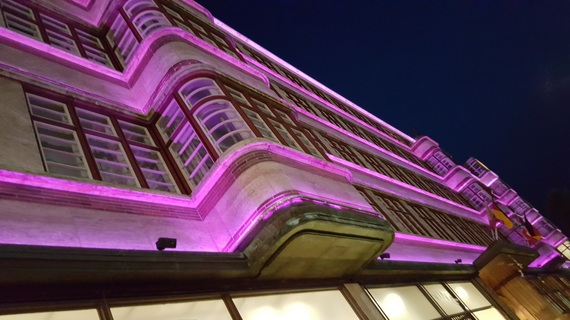 Ellington Hotel, Berlin
It's embarrassing to admit this is my first time to Berlin. After studying German at University and spending a lot of time in Bavaria, you would have thought a visit to the capitol was a no brainer. But I have squeezed in as much as possible in my three days to create a day by day guide.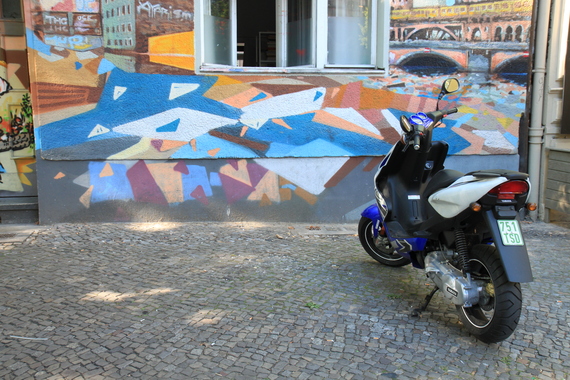 East End
Day 1: Berlin City Centre
First, get a Berlin Welcome Card at the airport. 42€ per person for three days covers all public transport, discounts to several restaurants as well as savings on tours and entrance to a number of museums. Well worth the investment.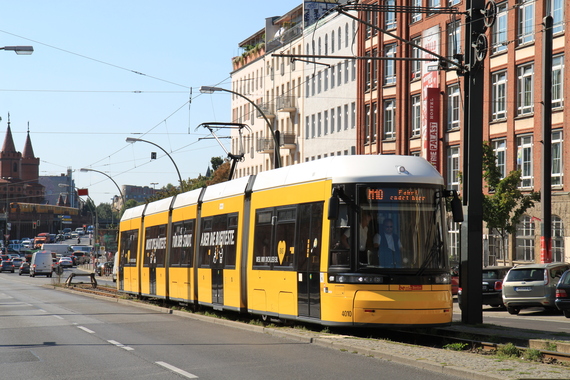 Lunch: After dropping our bags, we have lunch at a nearby Italian restaurant called L'Osteria. Basic pizza and pasta which will fuel the rest of the day.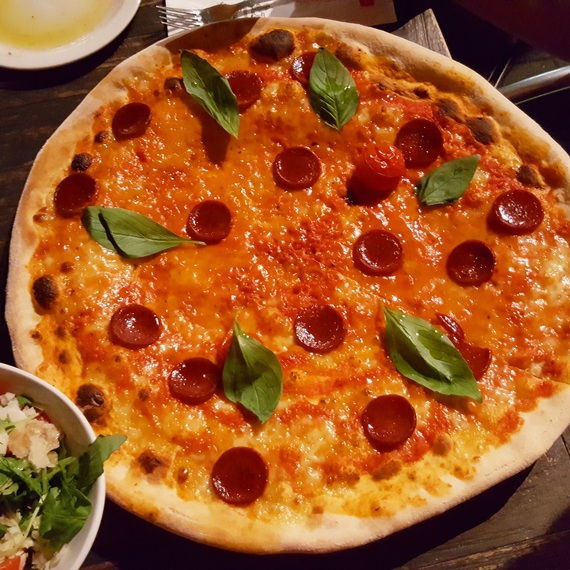 Pizza from L'Osteria
Next, we embark on a short river cruise which will surely put us in the picture. The gorgeous River Spree flows right through the city centre where many art museums are based. Perfectly placed to explore when you finish the short voyage.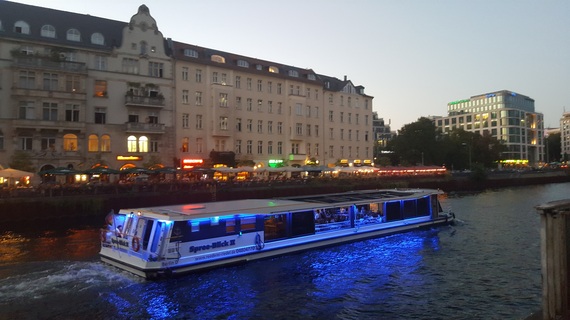 Cruise on the River Spree
The distinctive and modern German Parliament is built, quite literally, over the river with a bridge connecting its two halves. So the vessel sails through this minimalist yet engaging construction.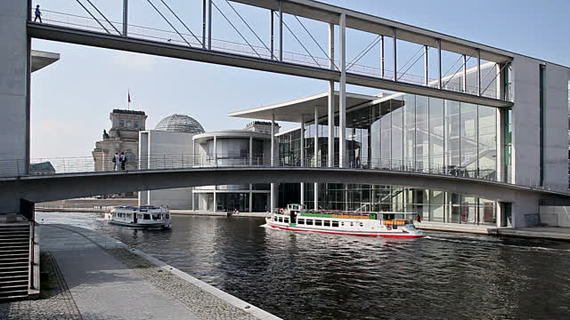 Parliament Building on the River Spree ©gettyimages
Russian side Checkpoint Charlie
After disembarking, we head to Checkpoint Charlie. Walking along Friedrichstrasse from Unter Den Linden Strasse, you will pass numerous top designer clothing shops - it is quite a shock, then, on approaching and passing the checkpoint. The juxtaposition of the architecture just on the other side is quite profound - switching from modern excess to brutalist instantly. I found the whole experience here quite moving.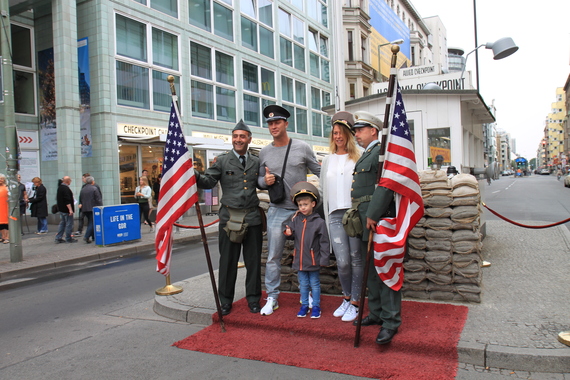 Checkpoint Charlie
Brandenburg Gate
A short hop on the 100 bus and you will arrive at the Brandenburg Gate and the Reichstag. Even though it is very busy, we enjoy taking in these important monuments. Only a few metres away, in the Tiergarten we stumble upon a beautiful pool created in memoriam to all the Roma gypsies dispatched during the reign of the Third Reich. It is a thought provoking exhibit.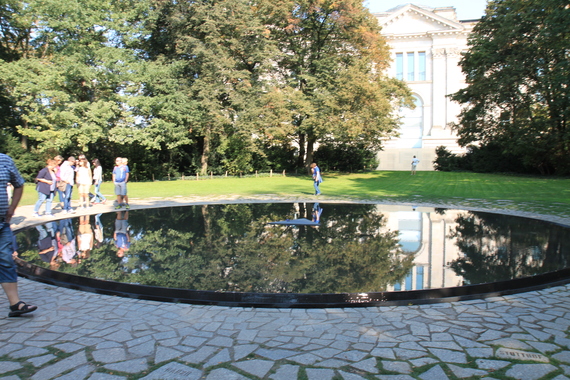 In memoriam to the Sinti And Roma Gypsies
Dinner: The Kartoffelkeller Restaurant is a traditional restaurant on the River Spree (Albrechtstrasse, 14B). Simple, typical dishes served here are exceptionally tasty.
Day 2: East Berlin
We explored part of the East end of Berlin on our second day. Travelling on the Ubahn to the Warschauerstrasse, we walked about 5 minutes to the East side gallery, a large section of the former wall located on Mühlenstrasse. Grabbing a drink on one of the barges permanently moored here gives me time to view the thought provoking wall artwork from a different angle.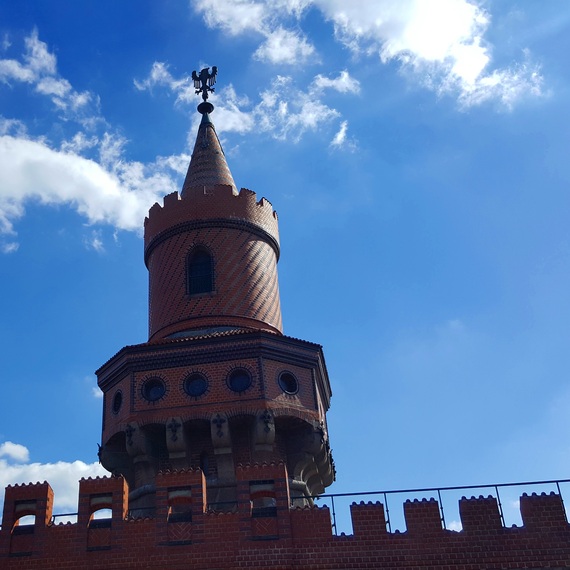 Oberbaumbruke
We soon cross the Oberbaumbruke and are now in the east end. Graffiti is absolutely everywhere and there are many more bicycles than in the city centre.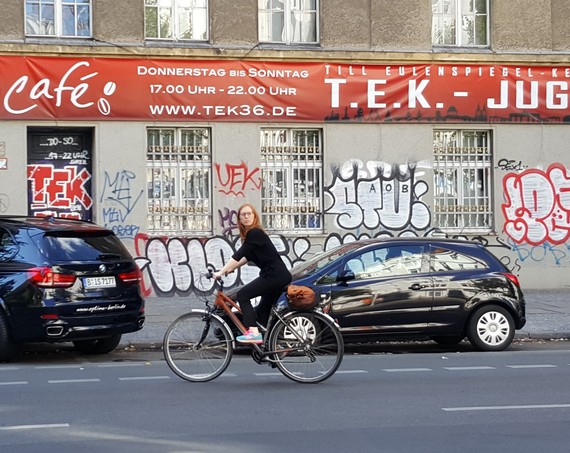 Lunch: We tried vegetarian restaurant Zagel & Punze which offers a charming cross between antique and industrial décor.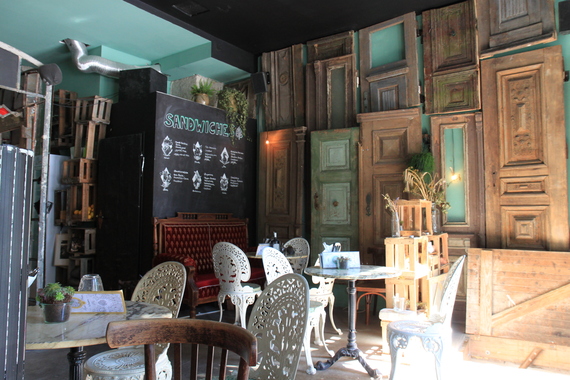 Zagel & Punze
Not everyone is into shopping, and prices are slightly expensive, but, you can't go wrong with German shoes for quality and comfort. Treppen have their outlet on Köpenickerstrasse in this district near the Schlesisches Tor Ubahn station. 'Think' is near the Friedrichstrasse Uban station and Reiker is another brand you will find downtown.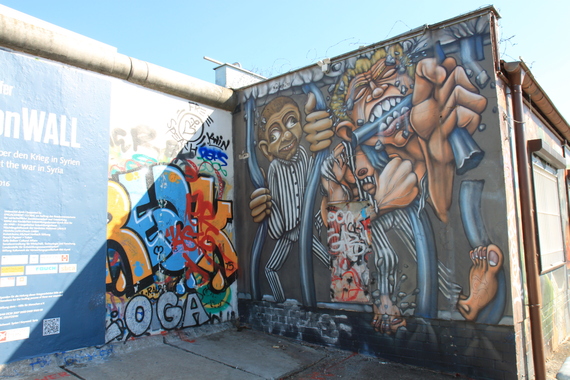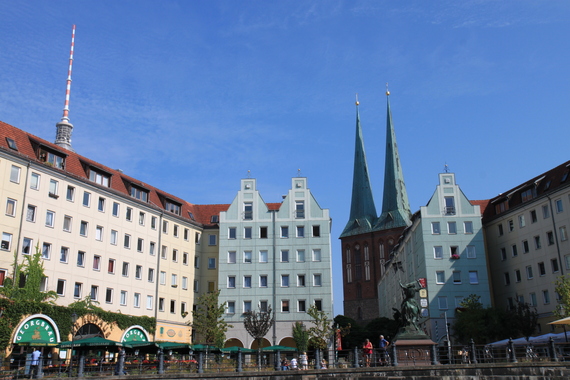 Nickolaivertel
Day 3: Main Highlights
On this beautiful day we head up to Alexander Platz and wizz up to the top of the 368 m tall television tower for great views of the city. Nearby is the extraordinary Nickolaivertel (Nickolai quarter). This is where the double spired State church is located which was reconstructed after WWII. There are shops and a tiny square on the river to have a drink and enjoy the view.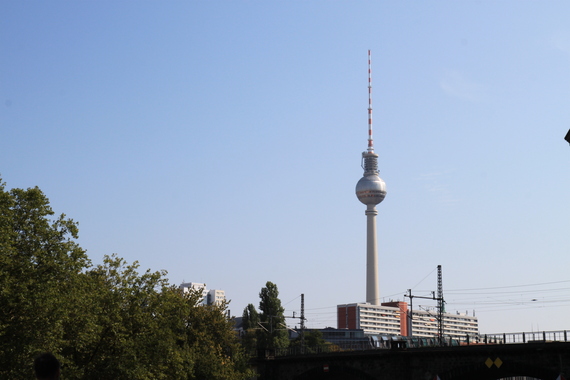 TV Tower
This precinct is chock full of restaurants and I stumbled upon a traditional one named Altberliner Weissbeirstube which has a typical German food and vibe. Definitely recommend the traditional Apple Strudel which is a fabulous way to top off lunch.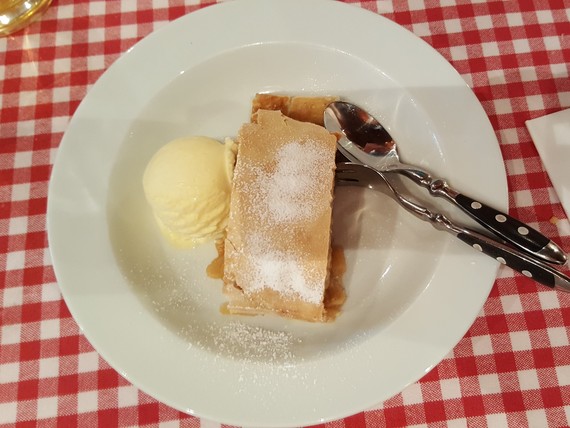 Apfel Strudel
We also visit the Zoologischergarten (zoo) and the trendy shopping centre next door, Bikini Berlin. Across the street is the Kaiser Wilhelm Memorial Church. Only a crumbling ruin is left and it is a stark reminder of the destruction of the war.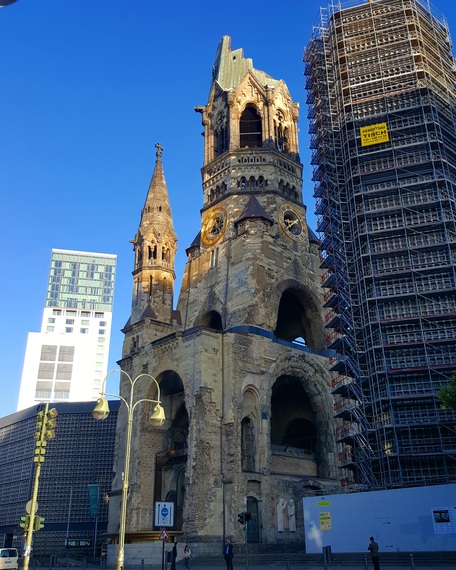 Kaiser Wilhelm Memorial Church
Dinner: We have a truly delicious meal at the La Parrilla Steak House also on Albrechstrasse 11. The steaks are excellent as you would expect but my grilled salmon with pasta surpassed my expectations.
Images - Lynn Houghton (unless stated)
A stay at the Ellington Hotel near Zoologischergarten Uban cost from 92€ per night. Visit www.visitberlin.de for more information.