1,000 bottles of champagne are consumed on a typical 14 day cruise on Hapag-Lloyd Cruise's new ship, Europa 2. I'm pretty sure one of them will have my name on it.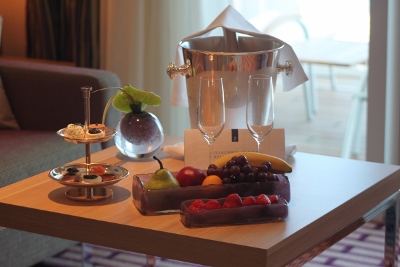 I can't believe my eyes or my luck. (Gawd, if only I had dropped those two dress sizes I promised myself). My butler for the next few days is a tall lanky bloke named Bastian, who once modeled for Dazed and Confused magazine. Well, no getting around it, he certainly has me Dazed.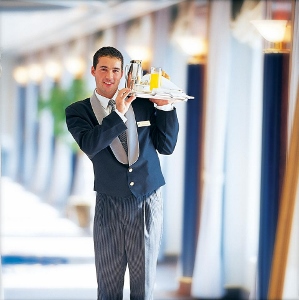 Bastian leads me to my accommodation and, pay attention because this is where it gets interesting, my spa suite is the size of a small apartment in London (52m2 with a 10m2 balcony). Wow! On the table of my very own modular seating living room is a bucket with a bottle of champagne (the very one with my name on it) and a plate of sumptuous berries just to get things started. Bastian shows me how to use my private sauna and shower cubicle. It just gets better and better.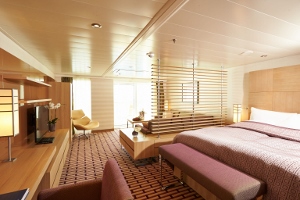 © Hapag Lloyd Cruises
Whizzy technology is certainly a feature of this suite. Its usually not my thing, but I must admit I am impressed with the gadgets: iPod docking station, integrated lighting, wifi and intuitive heating/cooling. There is even a complimentary mini-bar full of healthy juices, beer and soft drinks. I pinch myself to make sure I am awake.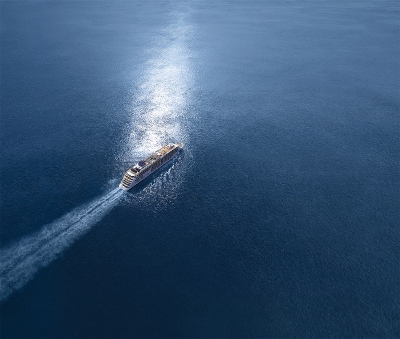 © Hapag Lloyd Cruises
Not only am I awake but I am having a taster of possibly the most luxurious modern cruise ship afloat. At this stratospheric top end of the market, Europa 2 stands out as being in a class unto itself and has even been given a six star rating.
The day had started with a flight to Ibiza to meet the ship. This is my first time to this Spanish capital city which, unimaginatively, has the same name as the island it's on. I moved to Europe long after 'disco 'til dawn' was my mantra, so there was no obvious attraction to visit here. Under the scorching summer sun, our city guide ducks into the shade of the city walls; we follow like lemmings. Then the rest of the afternoon is about sangria and tapas in a shady outdoors taverna. Lunch over, we move down to board our vessel in the bustling port and smart marina which was once a tiny fishing village.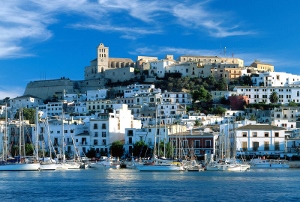 © inzumi.com
Though I might not be in with the hip young things that party at Pacha's, I also don't picture myself hanging out with a crowd that crave nothing more than to float around in a claustrophobic, country house. But Europa 2 is nothing like that. It is as sleek and gleaming white as a yacht. There is so much space inside, and the windows are so enormous that you anywhere you look, you can see the ocean around you. I feel more like I am in a chic modernist hotel...except I am on the water.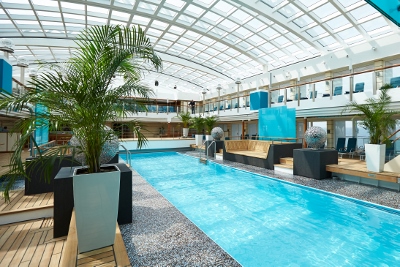 © Hapag Lloyd Cruises
The Pool Deck and Sansibar night club might just be the best areas of the ship. On Deck 9, the swimming pool is beautifully laid out with juxtaposed Jacuzzis on either end and a strange Hydrangea looking metal sculpture at the entrance. On the opposite side, the expansive teak deck area has an extensive bar and even a coffee and cake eatery. At night, groovy dance bands keep the guests up and rockin' until well past 1:00 in the morning. And the night club, created in honour of the Sansibar club on the island of Sylt, has a DJ, dance floor and spacious terrace. Goodness knows when this place shuts down.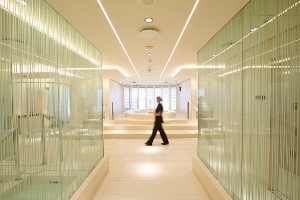 @ Hapag Lloyd Cruises
But the spa is my favourite hang-out. I want to get a treatment booked in so I will feel well and truly pampered. I ponder. Should I choose Shiatsu, Rasul or a Turkish Hammam treatment? At 1000 m2, the spa comes complete with Finnish steam room, Jacuzzi, Kniepp step pools as well as loungers outside and in the relaxation area. There is a Private couple's treatment room, salon, gym, 8 treatment rooms, fitness trainer and golf simulator as well. I decide to have a traditional Swedish massage with Agnes. 'Can you use aromatherapy oils instead of doing the massage dry?' I enquire. 'Kein problem,' she replies. I have melted into a pool of relaxation by the time she is finished with the treatment. I wish I could take Agnes home with me.
The eating on board is trendy, too. There are no fixed meal times for the eight speciality restaurants and no strict dress code or formal nights. Neither is there a welcome or farewell Captain's cocktail party; quite a departure for cruise lines.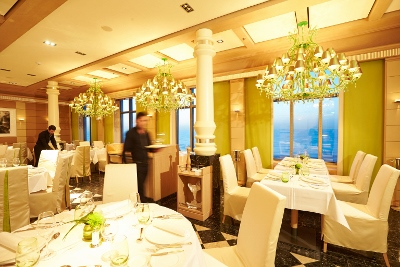 © Hapag Lloyd Cruises
I like the Serenissima Restaurant which offers fresh, tasty authentic Italian dishes. Honestly, the most decadent desserts imaginable were brought around on a trolley for us to gawp at. The Buddino Al Cioccolato con salsa Al Caramello was so ridiculously chocolatey, everyone was drowling. Literally to die for!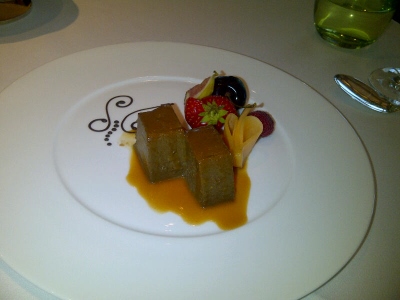 Wine is an extra charge but a glass of the house Vino Biano 2011 Soave Classico will only set you back 3.60 € per glass.
Sailing on Europa 2 is like living in a dream. Please don't wake me. I don't ever want to get off!