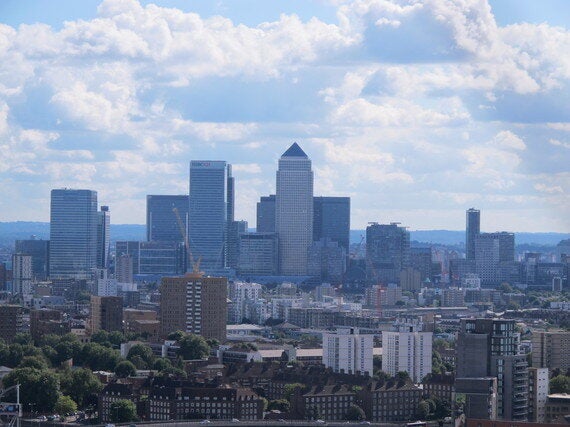 London is a great destination for half term
With half term fast approaching, families who live in the Southeast (and beyond) will be looking for adventures to occupy their youngsters during the break. For those planning to come to the capital, here are a few suggestions of things to keep your young ones busy and happy.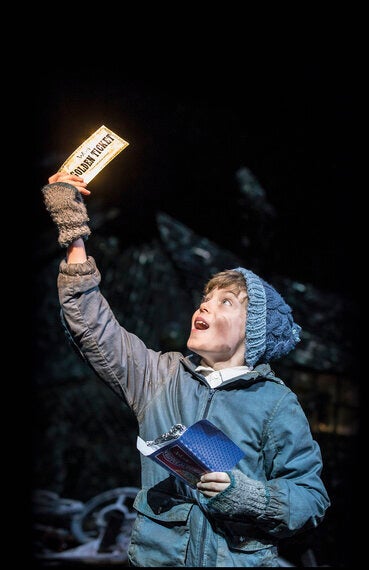 Charlie finds a Golden Ticket
Charlie and the Chocolate Factory is playing at the Theatre Royal, Drury Lane and it's not too late to get one, or more, of those Golden Tickets in time for half term! Sam Mendes directs this most recent adaptation of the Roald Dahl story and the energy of the children in the cast is remarkable. This musical will entertain adults and children alike. But my favourite characters, by a mile, are the Oompa-Loompas. Surreal and super fun!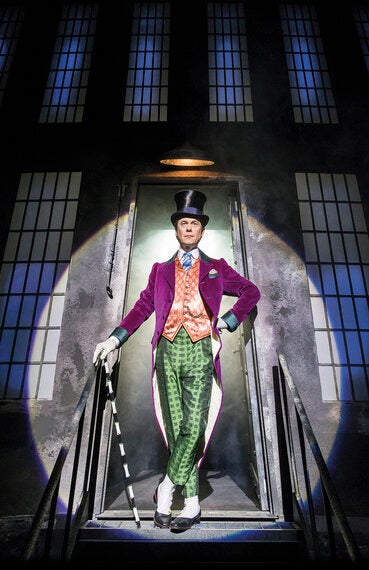 On the night I attended, I was impressed with the musicality and movement skill from our Charlie right from the outset. A big burden rests on the shoulders of this little chap! He really has to carry the show forward right from the beginning. As it is an ensemble cast, you could see Oliver Finnegan, Rhys Lambert, Jake Poolman or Ewan Rutherford playing the part of Charlie Bucket. Alex Jennings as Willy Wonka is a stand out as well. The youngsters playing the roles of Augustus Gloop, Veruca Salt, Violet Beauregarde and Mike Teavee showed talent and strength of purpose.
And the vending woman that sells chocolates and then throws out crass and loud asides on its merits, "...watch out...it'll give you the trots!" is hilarious.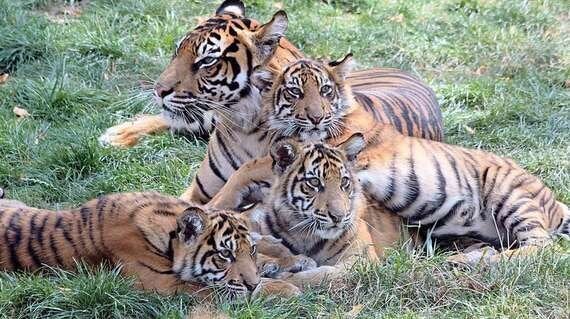 Three Sumatran Tiger cubs
The ZFL London Zoo in Regent's Park is a terrific place for families during school holidays and particularly with Hallowe'en approaching. 'Boo at the Zoo' - pumpkin carving, animal talks and spooky stories - will have the kiddies gripped.
London Zoo is actually the world's oldest scientific zoo and was opened in London on 27 April 1828. It was originally intended to be used as a collection for scientific study but eventually opened to the public in 1847. Today it houses a collection of 806 species of animals, with 19,178 individuals, making it one of the largest collections in the United Kingdom.
Exclusive family on-line booking offer: £67.90 (2 adults + 2 children OR 1 adult + 3 children).
ZFL London Zoo, Regent's Park, London, England NW1 4RY.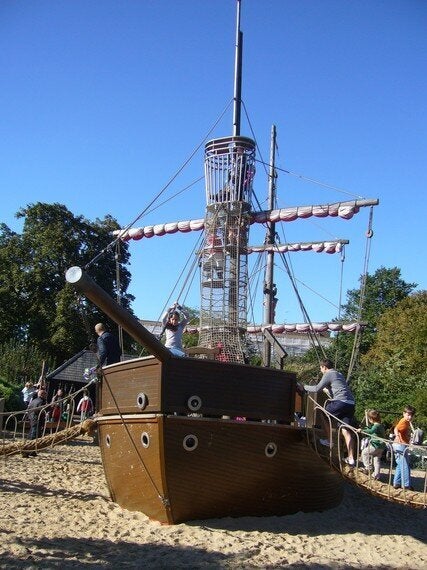 Pirate Ship, Diana Memorial Playground ©topdogdays.com
Diana Memorial Fountain and Playground
In the grounds of Hyde Park, not far from Kensington Palace, is the Diana Memorial Playground. Featuring a pirate ship, and anything else you could want from a playground, this is the perfect place for the kids as long as the weather is good. There is also an open air café as well as toilet facilities.
Kids will love the sensory trail, tee-pees, a play tunnel, a sand beach around the pirate ship and various toys and play sculptures hidden among the plants and bushes. There are slides, a large swing, a climbing frame area, a music area and story-telling space.
There is so much for children to do and learn at the Natural History Museum it is simply mind-boggling. Whether you like dinosaurs, creepy crawlies or marine reptile fossils there is truly something for everyone.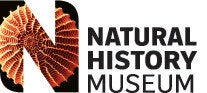 At the Blue Zone experience the age of dinosaurs, meet the blue whale and discover amazing facts about life, the planet, our environment and evolution.
Investigate Earth's ecology in the Green Zone. Meet a dodo. Learn about the meteorites that shaped this planet. All this and more.
In the Red Zone explore our ever-changing planet. Find out about the massive natural forces that shape it, the treasures we take from it, and what we can do to preserve it.
Free entry and open every day 10.00-17.50. Last admission 17.30.
Cromwell Road, London, SW7 5BD
48 Knightsbridge, also known as Yamal Alsham, is the perfect location if your family is knocking about the Hyde Park area. This Syrian and Lebanese cuisine restaurant features wonderfully fresh, healthy and unadulterated food.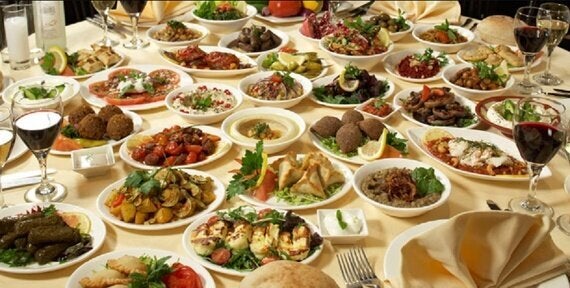 I tried fresh vegetables as appetisers, followed by a selection of mezze which was very tasty. The fattoush yamal alsham salad with pomegranate seeds was suitably delicious and there are loads of non-meat items for vegetarians such as falafel, hoummos, cheese sambusek and stuffed vine leaves. There is also lamb and chicken if you are a carnivore. You can't go wrong with the mixed meat grill.
Try fruit for dessert or homemade Baklawa. Considering this is a Knightsbridge address, the prices are very reasonable.