It is a daily occurrence, as regular as the rain in my adopted city of London, that paparazzi descend on LAX snapping celebrities as they arrive or depart from Hollywood's local airport. But for all the surface glamour and red carpet razzmatazz, in the background the International Terminal at LAX has been in need of a face-lift for quite a long time.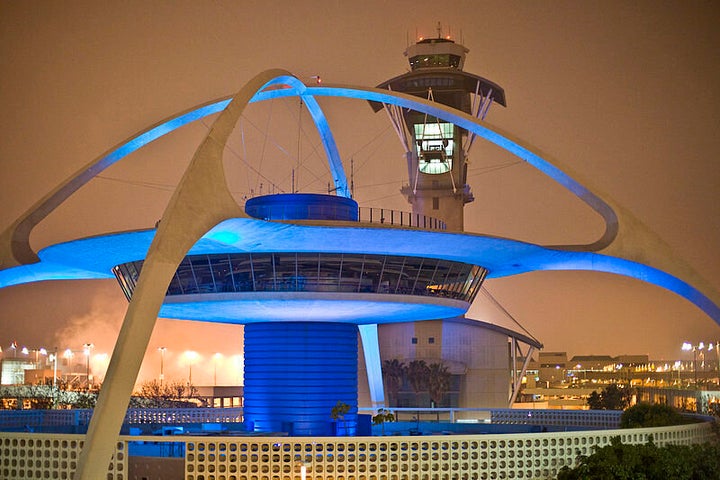 This will all change with the opening of the new Bradley West International Terminal. Bradley West will be an add on to the Tom Bradley International Terminal which opened in June 1984 and was named in honour of former mayor of Los Angeles, Tom Bradley. It is set to swing into operation late this spring, 2013. Bradley West will roughly double the size of the existing terminal to an astonishing 1.24 million sq. ft.; it will have a Great Hall and new west side boarding gates.
As Los Angeles International Airport is the sixth busiest airport in the world and third busiest in the U.S., with over 600 daily flights; this project's completion is welcomed by the many visitors and local travelers who will benefit from the new facility. Expect a new world class terminal which will be the centre-piece of a $1.54 billion refurbishment - one of the largest capital projects in Los Angeles' history. The exterior, interior and even the baggage screening systems of this section of the airport will be completely transformed. Though the Great Hall and the west side boarding gates are six months behind schedule (12/12/12 was previously the target) many of the retail and food and beverage concessions have already opened. Several of the vendors are new while others have enjoyed a serious upgrade.
Having flown in and out of Los Angeles airport's international terminal on numerous occasions, I found the lack of variety of eateries and shopping surprising. So I am looking forward to the opening and to the improvement of my travel experience.
There is one disappointment with this important transformation. There will still be no rail link from the airport to downtown Los Angeles' hotels, conference centres, amenities and to Union Station. This highlights the regions over dependence on the automobile which is, of course, no secret to anyone. Parking garages are still going to be a very prominent feature both in the airport and all around it.
Clearly, airport parking is important revenue for Los Angeles World Airports with it costing nearly $30 per day to use. The potential for generating millions of dollars per year in additional income is quite obvious. And this income will be important to LWAA as it gets no direct funding from the City. But it is a shame that in the 21st century, politicians, business people and planners cannot see the massive benefit that a rail link could provide. It would not only help to move people more efficiently in and out of the airport but also ease congestion and pollution in this extremely busy part of town.
I recently had the opportunity to visit the little sister of LAX, Ontario Airport. Located 35 miles east of Downtown Los Angeles, its surroundings couldn't be more contrasting as vineyards, ranches and dairies are still a prominent part of the landscape. I had the opportunity to take part in an airside tour of Ontario and also its 265,000 square foot twin terminals. Along with several other journalists, I was whisked off by our host, Los Angeles' International Manager of Tourism, Mariella Carmona, to Ontario via helicopter. We departed from Hawthorne Municipal Airport on a foggy morning but the mist soon cleared to reveal unsurpassed views. On arrival, several employees from the airport greeted us and we were taken to see, first hand, how new high-tech baggage systems have improved efficiency. We also had a private visit of the terminal where flights arrive several days a week from Guadalajara, Mexico. Lunch and a bit of retail therapy at the nearby Ontario Mills Shopping Mall, as well as a visit to the historic San Antonio winery, wrapped up the day. An interesting insight into a region markedly different from its very cosmopolitan neighbour.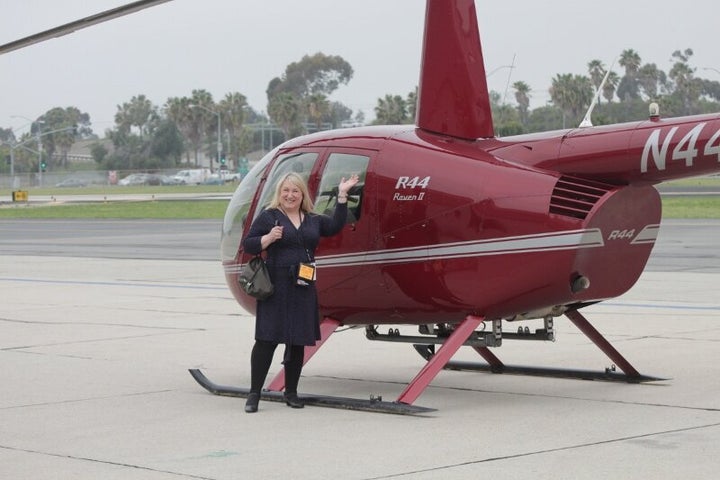 Popular in the Community