...to one thing constant never. Will Shakespeare's quote typifies my feeling about being at sea. The joy of sailing on a wonderful ship with the delight of dipping into unique ports of call ashore.
Does it get any better than sipping a cool beer by the water in Portofino? Or nibbling a Tarte Tropezienne while watching a regatta in St Tropez? As we sail along a *superlatives can't describe it* sun-kissed coastline on Sea Dream II, we will visit stunning ports of call along the Italian and French Riviera.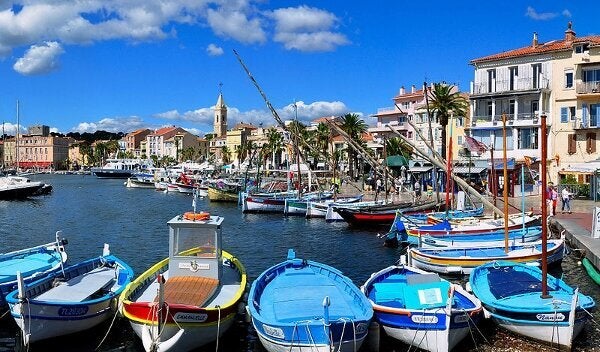 Sanary sur Mer, on the coast of France, is where the legendary Jacques Cousteau got his start and almost single-handedly invented scuba diving and marine conservation. This picturesque, bijou port is bustling on market day and full of colourful stalls of produce. The Sea Dream II has sailed into its harbour on a gloriously sunny morning and I can't wait for the opportunity to disembark and enjoy a stroll. A quick tender transfer and hubby and I are ashore.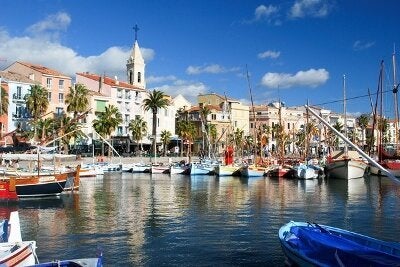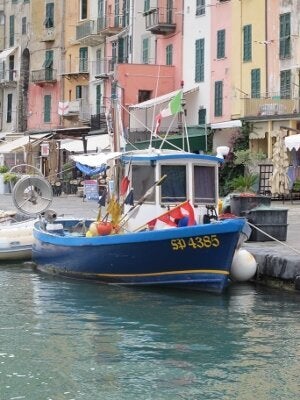 Interestingly, several French women come up to speak to me, one inquiring 'en Francais' why on earth I was taking a picture of the tiny Art Nouveau cinema. "C'est simplement un bâtiment?" she shrugs that Gallic shrug, clearly perplexed. "But it's gorgeously painted and so sweet," I try to explain. She moves on, quickly losing interest. After purchasing a necklace for my niece, we buy a few olives and some cheese before sitting down to watch the ancient fishing boats bob up and down in the water. C'est parfait!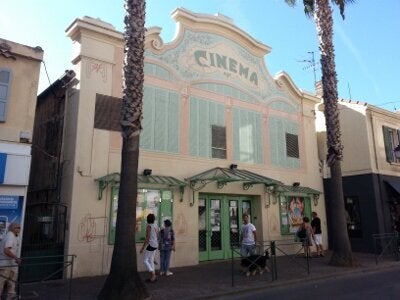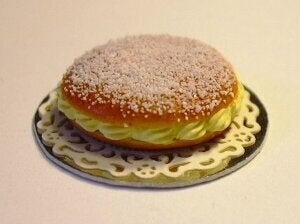 Sailing along the coast of Italy and on up to France is not only picturesque but romantic. And I should mention that our luxury ship cum yacht, Sea Dream II, offers service beyond anything we would have expected. With an almost 1:1 ratio of crew to our 106 guests, quite literally, nothing is too much trouble. Spa therapists come out by the pool to give free shoulder massages and spritz guests with cooling water. Bartenders remember your name and favourite drink while the cruise director tweaks and tunes activities each day to the varied wishes of the guests. Other staff volunteer to clean your sunnies or take you out on guided hikes or bike rides. It really is unspeakably decadent.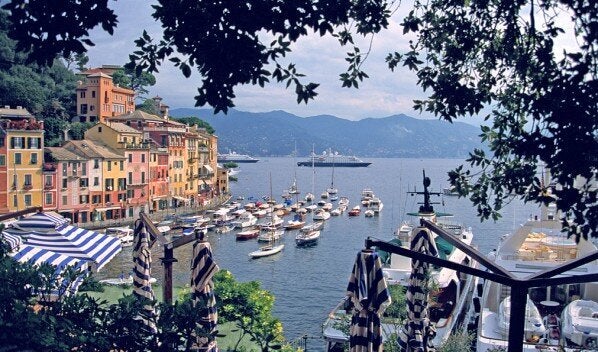 Sea Dream II in Portofino ©Sea Dream Yacht Club
Our previous port of call was Portofino. The villas of Dolce and Gabbana, Silvio Berlusconi and Pavarotti are pointed out as we enter the sparkling Tigullio Bay. We board the tender to the harbour for an early morning hike that visits Portofino's lighthouse. A section of Monte Portofino juts out into the Mediterranean at this point and a walk here takes you to a truly scenic gem.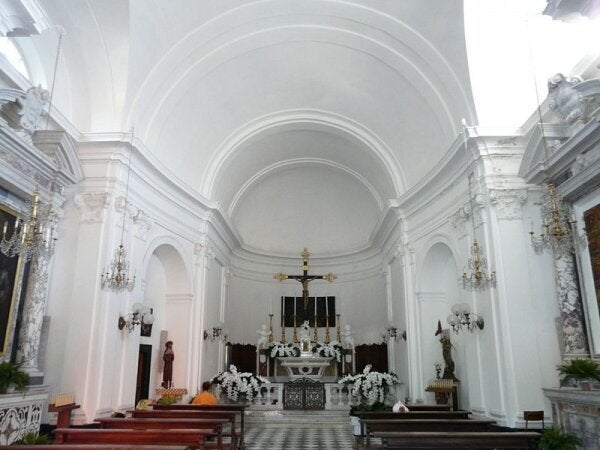 A short break at the church of Saint George and we move on, trudging past castellos (Brown's Castle) and yet more villas hidden amongst the greenery. As the morning mist completely vanishes, views over the water appear leaving everyone in awe. It is an incredible vista.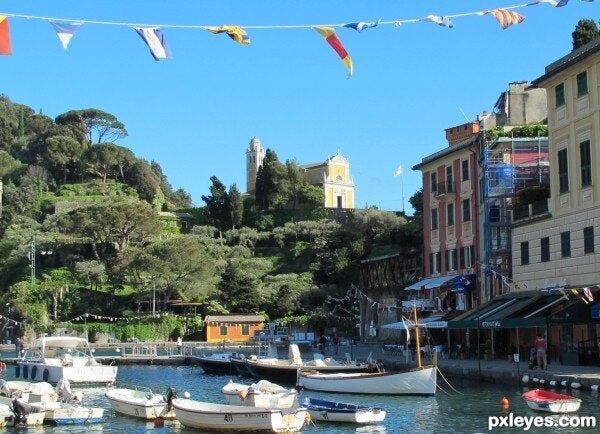 We arrive back to the port and all line up like school children to have a scrummy Gelato. I choose Pistachio. As its starting to get warm, this is the ideal refreshment. A walk around the harbour, a drink at a bar by the sea and I am soon ready for a leisurely lunch. The bonus is that it is my birthday. And couldn't be a better way to spend it!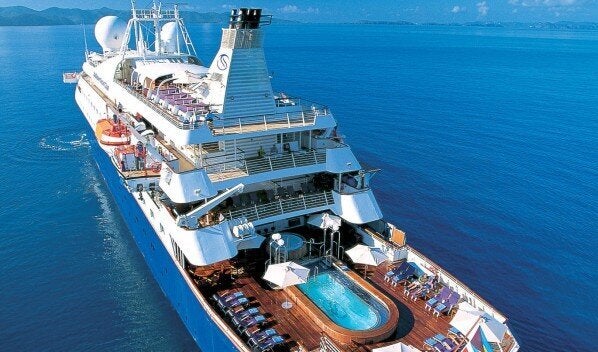 Two great things that Sea Dream offer, beyond the amazing service, are its own built in Marina (used when Sea Dream II is at anchor) and, my personal favourite, Balinese Dream Beds. Futon type beds with comfy mattresses have been built into the top deck (6) affording the opportunity to lay out under the sun or have the bed made up to sleep in at night. It's like being a kid again and camping out! I adore sleeping under the stars anyway so the whole concept has me enraptured. Unfortunately, as we have had rain showers and thunder storms at night, it is not the optimum weather for this experience. Such a shame.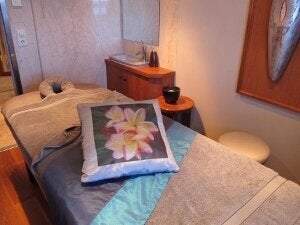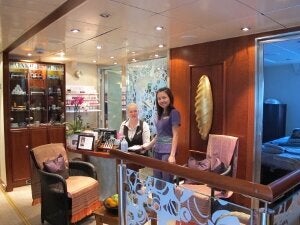 But I also am infatuated with the Sea Dream Thai Spa at Sea. Operated by Sea Dream, not a third party agent, all the girls are trained in Thai massage technique. I go the whole hog and sign up for a 75 min Thai massage. I had no idea these girls were so strong? A couple of minutes of work on my back and I am wincing. My therapist wisely decides to change to a gentle aromatherapy massage instead. The spa has many speciality products to purchase and I try out the Aïny made of ingredients from the Amazon. I LOVE it. I am going to get some of this moisturiser when I return home.
Images ©roamingscribe unless stated
7-nights with Sea Dream Yacht Club departing 20 September 2014 from Civitavecchia/Rome and sailing to Monte Carlo:
The voyage-only fare from £3,437 per person includes: accommodation, all meals on board, complimentary champagne and open bar, wines with lunch and dinner, together with gratuities, use of recreational and water sports toys (subject to local conditions). For Reservations: 0800 783 1373 or www.seadream.com