The 8th and 9th July 2017 will be the 10th outing for the Dorset Seafood Festival in Weymouth. This is a premier event for the Southwest of England and is known for promoting the use of sustainable seafood.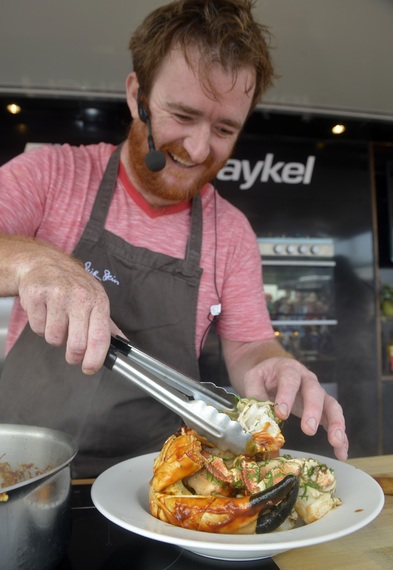 Jack Stein © Dorset Media Services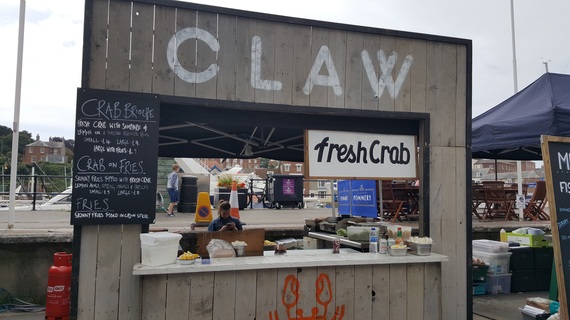 Dorset Seafood Festival Crab Shack
The light breeze is full of salt and the smell of the sea. On this bright morning, I am walking along the Esplanade on my way to experience some spectacular seafood. I have the good fortune of being an invited guest of Pommery Champagne and the Dorset Seafood Festival.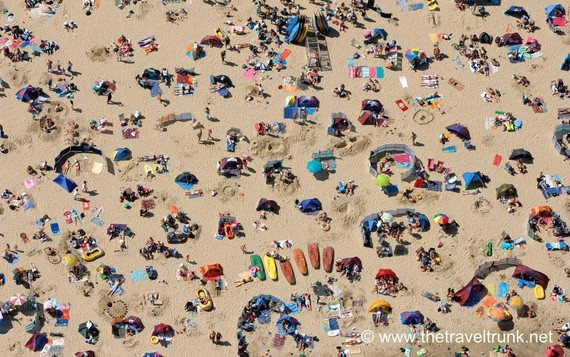 Weymouth Beach © Dorset Media Services
This event, I will find, is not only stimulating - and delicious - but also an opportunity to discover Weymouth at the same time.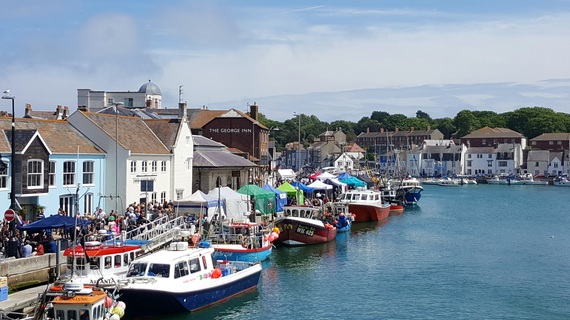 Weymouth Harbour
Significantly, sustainability is a big part of the ethos of the Festival. Getting the public eating local catch and supporting local fishermen and women is one of the goals of chefs, producers and stall holders here. Also, all monies raised by auction and otherwise are donated to the Fisherman's Mission.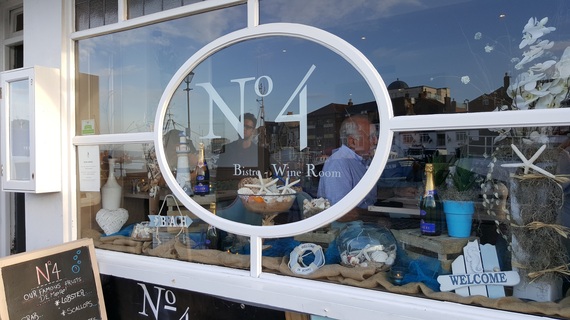 The evening before the first day of the festival, our group had a gorgeous seafood meal at the No. 4 Restaurant located on Trinity Road. The Fruit de Mer was fresh and visually appealing. And all these crustaceans were washed down with copious amounts of champagne, of course.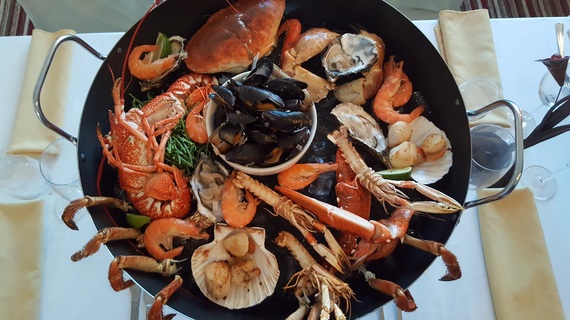 Dawn on the first day of the festival and it is cloudy; but people are coming in their droves to try out extraordinarily fresh seafood, cheeses and other produce. Many will also take part in demonstrations. Even though it is exceptionally crowded most are enjoying the opportunity to participate in this free event.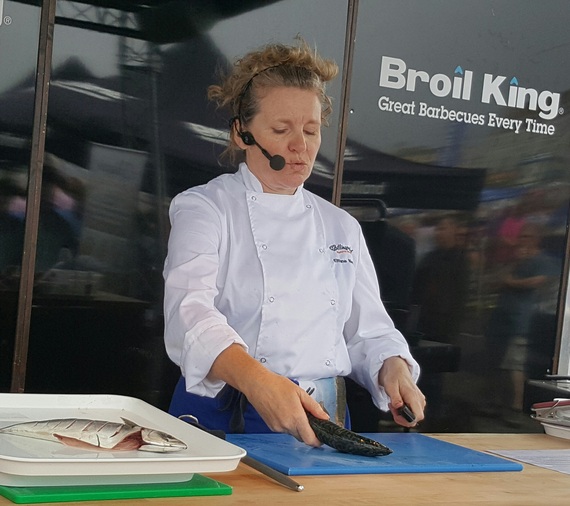 Eithne Neame of Billingsgate Seafood School
Over at the Broil King Tent there is a lesson in filleting Mackerel from enthusiastic chef Eithne Neame of Billingsgate. The Billingsgate Seafood School is this year's official school sponsor and Eithne gets everyone in the Mackerel mood. There is a demonstration, with audience participation, on how to prepare a fabulous pomegranate, cous cous and BBQ Mackerel dish.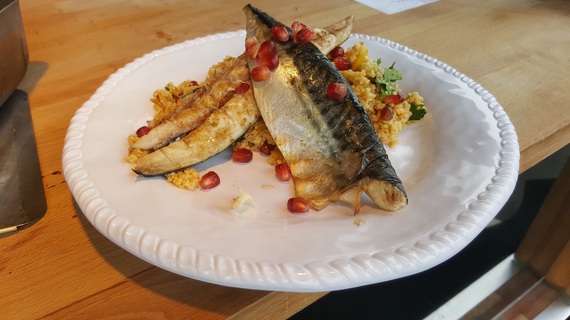 Mackerel with cous cous and pomegranate seeds
Seafish, the authority on seafood, are BBQing crab at their stand. They invite visitors to visit www.fishisthedish.co.uk to learn about where to find quality fish caught in a sustainable manner.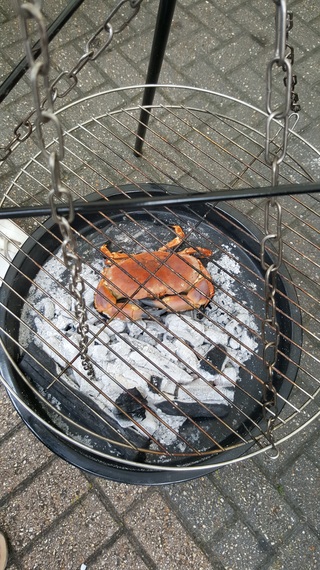 Renowned chef and oyster farmer, Pete Miles, displays what could be the largest oyster in the world at the Fisher and Paykel demonstration tent. Grown in Poole! Also, renowned chef, Jack Stein, cooks up a storm during his own demonstration.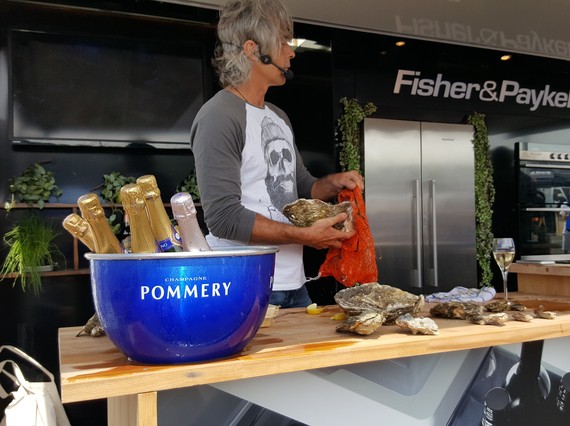 Guinness World Record Oyster
The Pavillion Tent is stuffed with stalls offering olive oils, cheeses and organic vegetables. Jane Samper of Goldhill Organics chats with me about provenance. "Everyone seems interested in, not only organic produce, but knowing things have been grown with love and local to them." Her organic veg box delivery service is growing by leaps and bounds.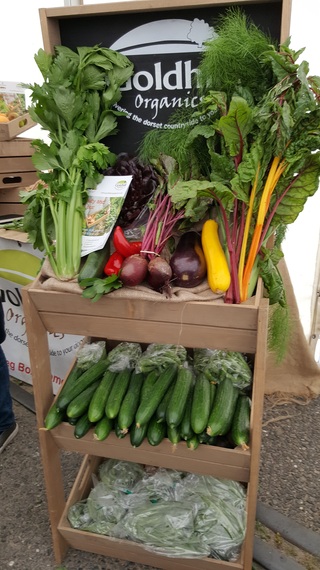 The organic brownies here are seriously good as well.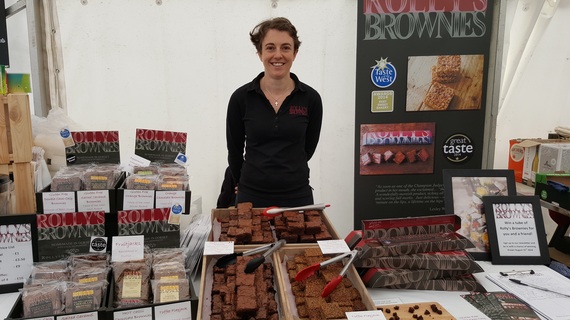 Rolly's organic brownies
I soon discover there was so much more going on in Weymouth than I have realised. Is this seaside town known mainly for its golden sand beach and its Esplanade? Possibly so, because the existence of a jaunty harbour just behind the beach front is a surprise.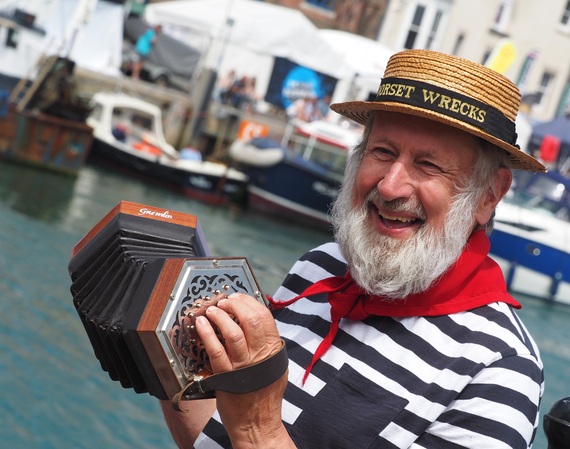 The colourful and historic quay-side is certainly worth exploring. There is also the nearby Jurassic coast just waiting to be enjoyed.
This harbour area is not only vibrant and full of energy but has wonderful pubs e.g. the Red Lion and also quirky places to visit like the Brewers Quay for antiques and collectibles.
Stranded on the wrong side? A fisherman ferries visitors across the harbour for a quid. These same chaps have been doing this for dozens of years.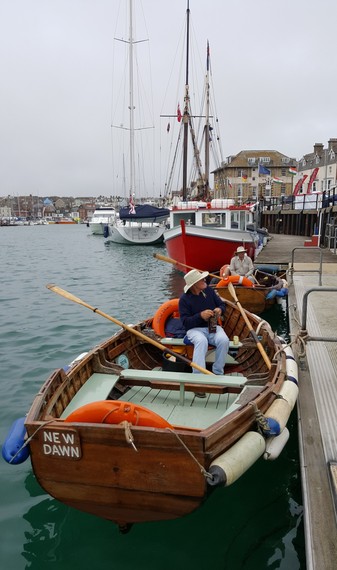 Ferry across the harbour
The old rail road line still exists that took people to the old station (now disused). Folks in days gone by would have just hopped off the train and walked a few yards to the beach.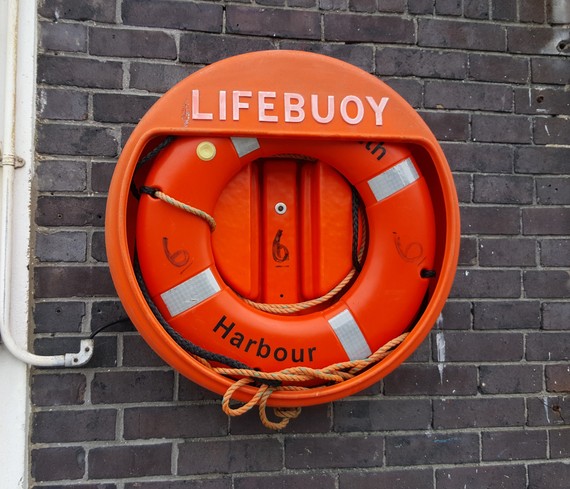 To top everything off, my favourite stand features lobster paired with Cuvée Louise Champagne. The lobster is succulent and topped with a lovely garnish of samphire. A natural pairing with this light yet complex champagne.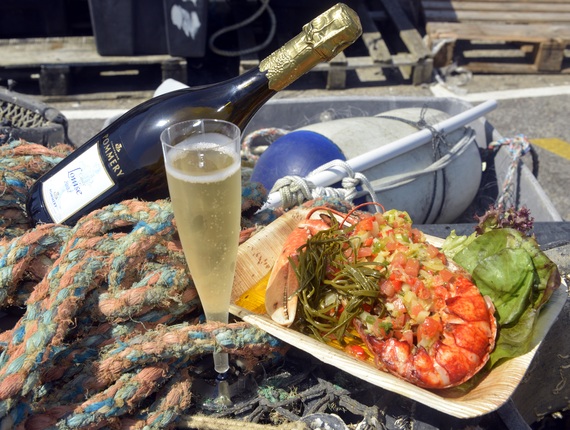 Cuvee Louise and lobster © Dorset Media Services
If you are salivating over the prospect of fresh and fabulous seafood, don't miss this unique festival next year.
Images @roamingscribe unless stated
Accommodation provided by B+B. To book call: 01305 761 190.